We all come in different shapes and sizes – and so do our breasts! Whether our breasts are small or big, perky or droopy, they are our own, and are just as normal and beautiful. There is one thing, however, that we women have in common with our breasts. Irrespective of the shapes and sizes, everyone experiences sagging of breasts, which is also known as ptosis.
What causes sagging of breasts?
It is a natural process that occurs with age. Our breasts are composed of fat cells, milk ducts, milk glands and Cooper's Ligament.* With age, the milk glands are replaced by fat tissues that have less support. Drooping of breasts is also caused by a number of reasons apart from age, which include higher BMI, gaining or losing weight rapidly, pregnancy, smoking, and genetics.
While sagging of breasts is as normal as anything that happens to us with age, we understand that it could bother many.
Here are some natural remedies that can be helpful:
1. A mixture of egg yolk and cucumber can work wonders!
Egg yolk is a vital source of vitamins and protein , while cucumber has natural skin toning properties. A mixture of these two can be beneficial for the breasts. It should be applied in an upward direction on and around the breasts. You can leave it on for 30 minutes and then rinse it off with cold water. This regime can be followed once or twice a week in order to strengthen the breast tissue.
2. Aloe vera and egg yolk paste can rejuvenate the skin
Aloe vera is well known for having excellent skin tightening properties. It contains antioxidants which helps in preventing damage caused by free radicals, and vitamin E which helps in rejuvenating the breast tissues, making it firmer and appear fuller. Egg yolk provides proteins and omega-3 fatty acid which aids the pectoral muscles and breast tissue to become firm.
Massage a mixture of 2 tablespoons edible aloe vera gel and 1 tablespoon egg yolk, in circular motion on your breasts. Rinse it off with warm water after about 10 minutes. You can do this twice a week to help your breasts become firmer.
3. A good posture can go a long way
We are all guilty of sitting all hunched up at some point, but did you know that a bad posture can aggravate sagging? It puts a lot of pressure on the breasts when they hang by their own weight and can cause the breast tissue to lose its elasticity. Hence, it is necessary that you sit in an upright position and maintain good posture. This would help support your breasts and give it a natural lift.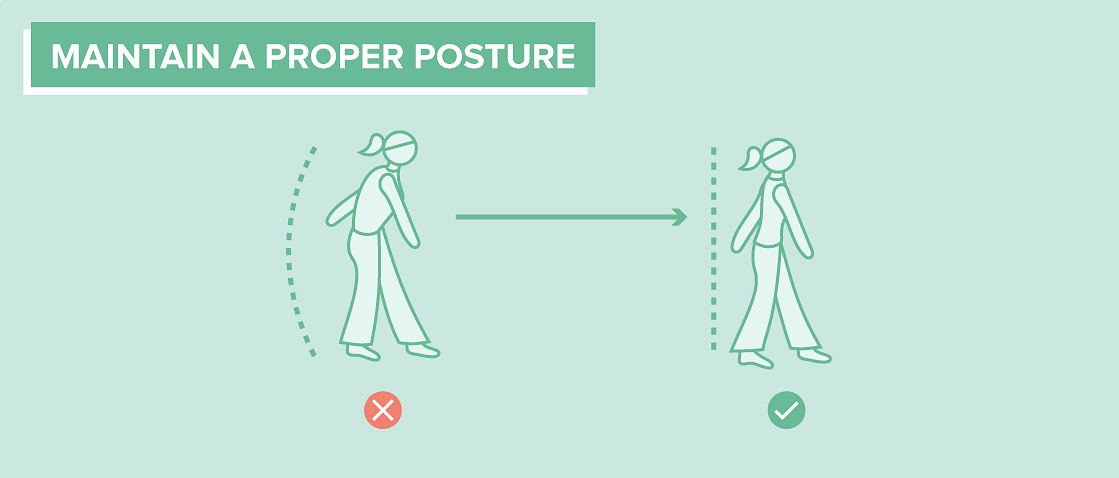 4. The perfect fit can be a supportive bra
We generally have a love-hate relationship with bras. They give us the support we need but sometimes we can't wait to get out of them! It is important to wear a well-fitted, comfortable sports bra when you are jogging or doing any high intensity workout. It would not only give your breasts stability, but will also prevent stretching and sagging.**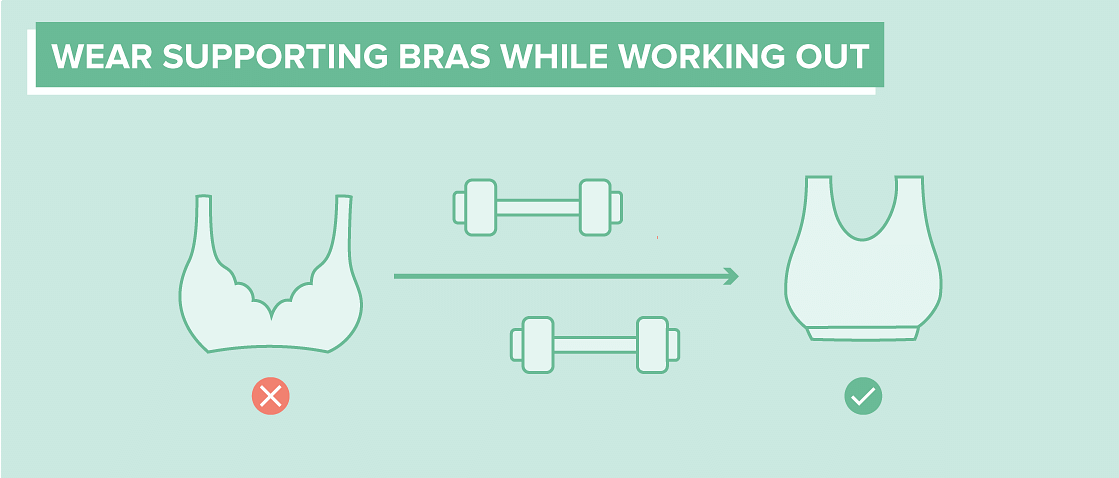 5. Ice cube massage can revitalise the skin
It helps the breast tissues contract and regain firmness. Be in a relaxed reclining position for 30 minutes and massage the breast with ice for 1 minute at regular intervals. You can follow this routine 3-4 times a week.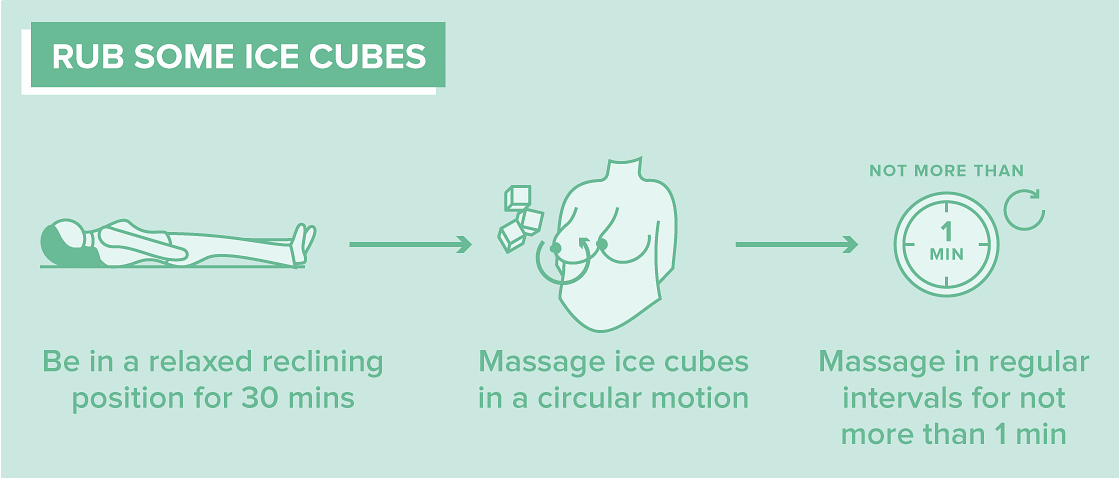 Aging is human evolution in its pure form. It is as innate as a baby's softness and scent, and as the skin relaxes, sagging of breasts is an inescapable shift. And after all the work and adjustments our body goes through, they deserve some care. Read more about how you can take care of your skin here.
*Cooper's Ligament is a connective tissue between the inner side of the breast skin and pectoral muscle. It helps maintain the structural integrity of the breasts.
**As per Healthline