Congenital Uterine Anomalies (CUA) are malformations of the uterus which occur during the embryonic development. While CUAs are common, there is still a lot to be learned about the side effects and their impact on a woman's health. Most women with CUA might not experience the symptoms in their day-to-day lives. 
So when one of our community members reached out to us with the question, "How can I treat Congenital Uterine Anomalies?", we asked #NuaExpert on Gynaecology Dr. Vaishali Joshi to explain it.
Why do these happen?
During the foetal stage, the uterus or womb develops from two separate tubular structures called Müllerian ducts, which fuse together in the midline.
This is when a single uterine cavity or space appears in an upside-down manner, scientifically known as cranio-caudally. When a woman's uterine structure does not fuse correctly or does not hollow out completely, it is called uterine anomaly.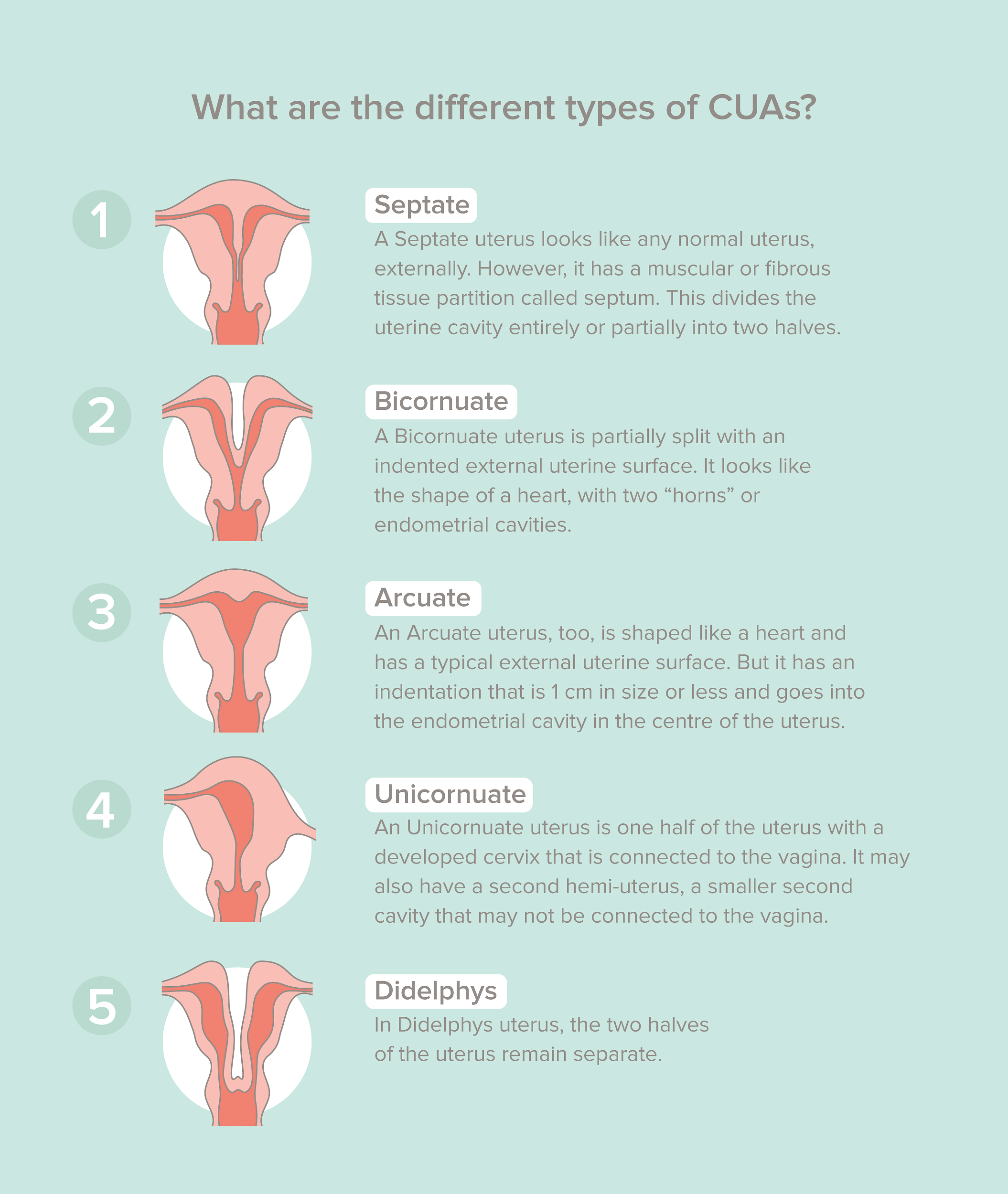 Does it affect a woman's health?
CUA is asymptomatic (it shows no symptoms), so it doesn't affect a woman's health directly. The condition is rare and is usually diagnosed through a sonography. Any abnormal uterine shape usually does not affect the normal functions of the womb.
How do uterine anomalies affect periods and pregnancy?
There are a few symptoms which might indicate uterine anomalies. Women with CUA may experience heavy and painful periods. During pregnancy, it may result in pregnancy loss in the second trimester, preterm birth, poor fetal growth in the womb, or abnormal fetal presentation.
What are the tests to diagnose it?
Imaging tests like sonography of the pelvis, 3-D ultrasound or occasionally MRI scan can be used for the diagnosis. Sometimes it is diagnosed during hysteroscopy, (telescopic surgery done through the neck of the womb to see the inner cavity of the uterus) or laparoscopy (telescopic surgery through belly button).
What treatments are available?
Most women with uterine anomalies do not require treatment.
Treatment is usually suggested by the doctor if a woman experiences pain and difficulty in her pregnancy.
Women who have been surgically treated for CUAs may need a stitch in the cervix called a cervical cerclage to re-enforce the cervix in future pregnancies. Surgical treatments for other types of CUAs are not usually recommended as the risks outweigh potential benefits. To read more from Dr. Vaishali Joshi, find her articles right here. You can also find other articles to know more about the uterus and its functions in our Gynaecology section.