Growing up, I saw my mom using products for her skin, but no 7-year-old (especially me) thought to ask about the need. Looking back, I wish I knew the importance of how a product could help me deal with the anxiety caused by pimples.
I attended a co-ed school in the heart of Pune, surrounded by boys and girls whose biggest worry was completing forgotten homework or dreaming about eating hot samosas in the canteen during recess. Everything was going as you would imagine, but puberty hit us all.
I got my period when I was 13 years old and tried to get used to wearing what seemed like the thickest pad made on the planet. I was the second or third girl in my group of friends to get it, but I was the only one who developed pimples.
At that age, everyone was conscious of how they looked. With so many hormonal changes, my school decided to have a seminar on puberty and what one can expect when going through it. The floor opened up for questions we wanted to ask the host. I will never forget watching a boy stand up and say the following.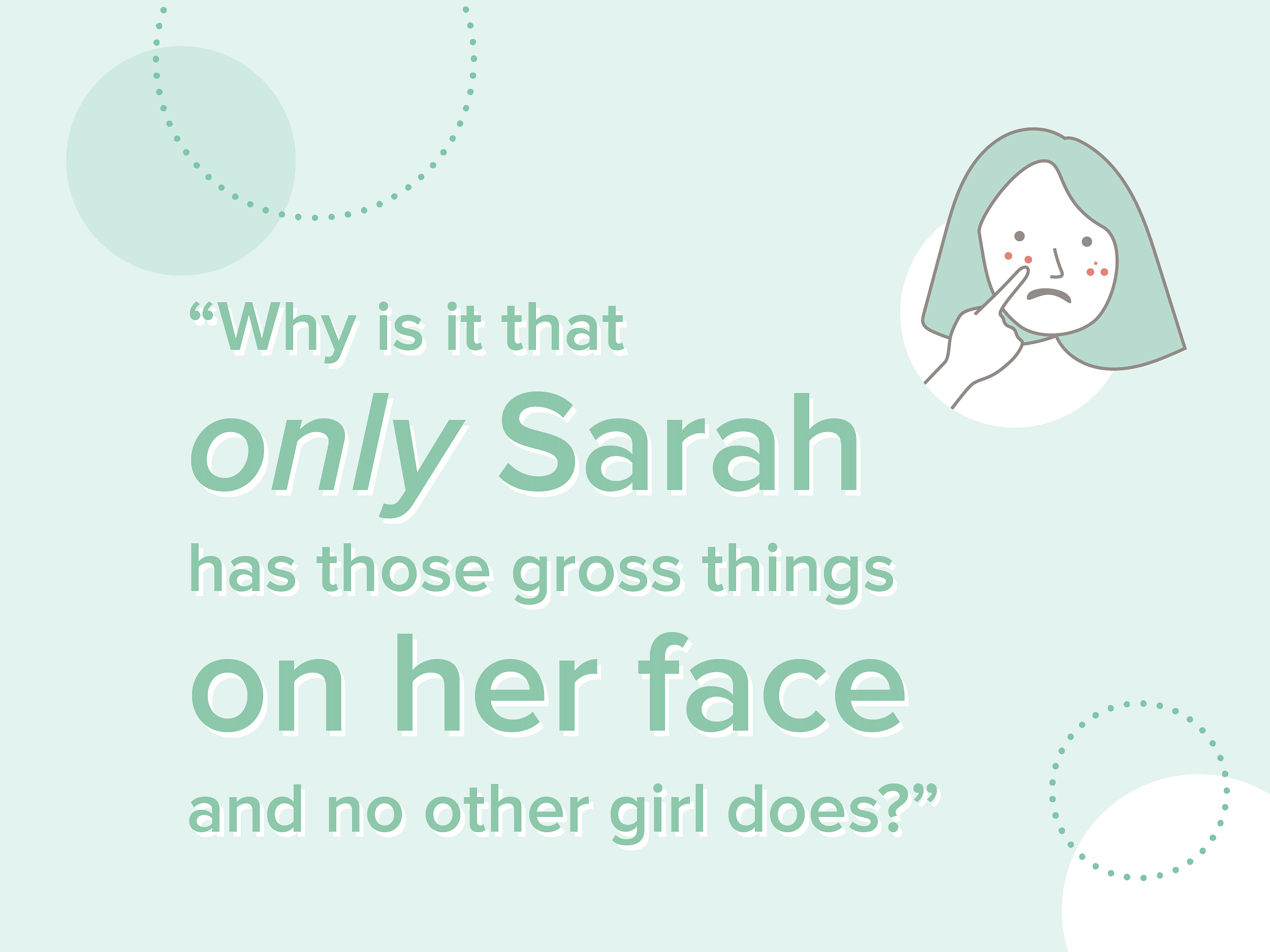 It was at this moment that my mental health took the biggest hit. Even though many came up to me and said not to feel bad for someone else's rudeness, the damage was done. My anxiety would shoot up every time I saw someone looking at me, making me even more conscious. I developed huge clusters of pimples on my cheeks to a point where you could only see painful red patches.
None of my friends or girls in my grade had this issue with pimples, making me feel even worse about it. I would stay home, opt out of getting pictures taken and avoid looking into mirrors. My mental health and anxiety got to the point where I didn't want to leave the house. One day I begged and pleaded with my dad to stop sending me to school because of my face. I never openly spoke about my anxiety with pimples to them. They knew it bothered me, just not how much. He held me when I cried it all out and I spoke about all my fears and insecurities.
The next day, my mom booked two appointments: one with a dermatologist and one with a mental health counsellor.
I was diagnosed with hormonal acne, which helped me understand why the pimples I saw on my face were so bad. When we went to the counsellor, I found myself just talking for almost the entire hour about the anxiety over my skin. While the dermatologist prescribed medication and products to help make it more manageable, the counsellor helped me deal with this deeper.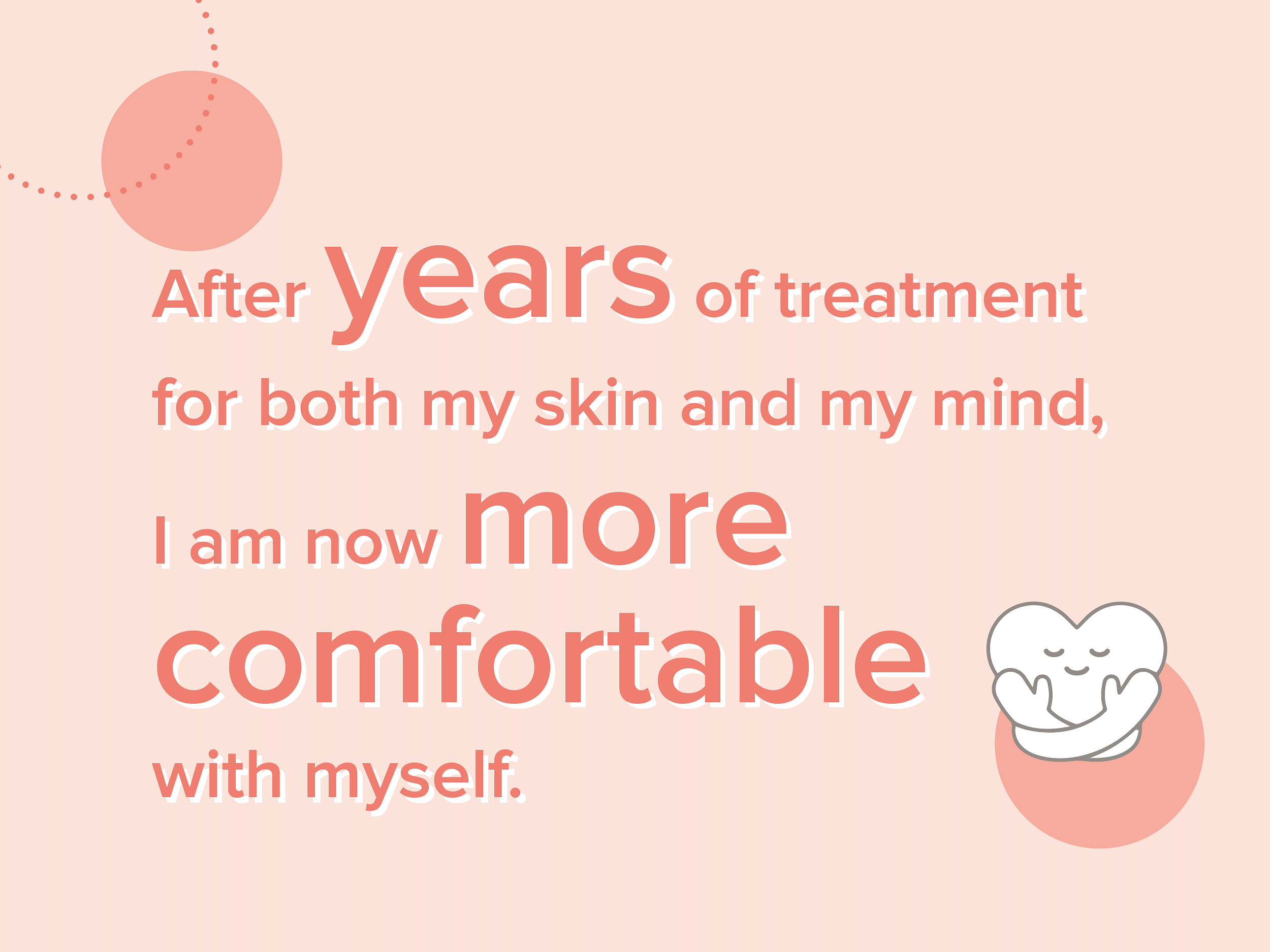 Yes, I still get some spots around my period but I don't panic and cry over it. I also have days when my mind goes back to feeling anxious when I see more than a few lingering around but I don't let it affect me the same way it used to.
One thing people misunderstand about mental health is that it cannot affect you when you are young. My mental health was at my worst in my mid to late teens. I still go to a therapist to help me with my mental health and reminds me that I'm so much more than just my skin.
---
Note: This is a personal story. We recommend that you read up on any gynaecology-related queries in the articles written by our expert authors. To find them, click here.