Behind every successful woman is another woman who inspired her. Don't you agree? The best part, inspiring women are all around us!
Living as a woman in a world where women have found it tough to lead a life equal to men is strenuous. In such testing times, we turn to our role models for inspiration & motivation to keep us going.
We all have been lifted, empowered and motivated by women who have constantly fought for the betterment of our kind. How many times have we turned to our sisters, female friends and especially our mothers, when we were down and out? How many times have they dusted us back up and given us the energy and a reason to fight back when we stopped believing in ourselves?
Here's our list of inspiring ladies women who motivate us!
1. Indra Nooyi
(www.facebook.com/IndraNooyi/)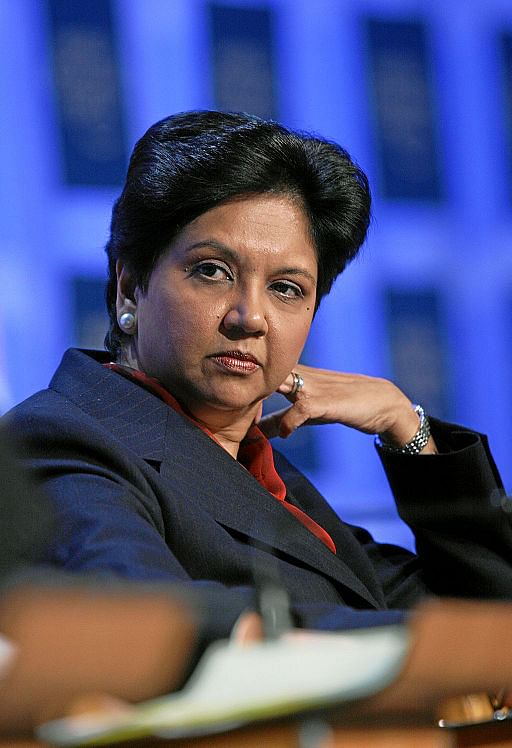 Image source: Andy Mettler, World Economic Forum [CC BY-SA (https://creativecommons.org/licenses/by-sa/2.0)]
She has consistently ranked among the world's 100 most powerful women because of her sheer grit. The former CEO of PepsiCo, she is now serving as a board of directors of Amazon, the largest eCommerce business in the world.
2. Arundhati Roy (www.facebook.com/ArundhatiRoyAuthor/)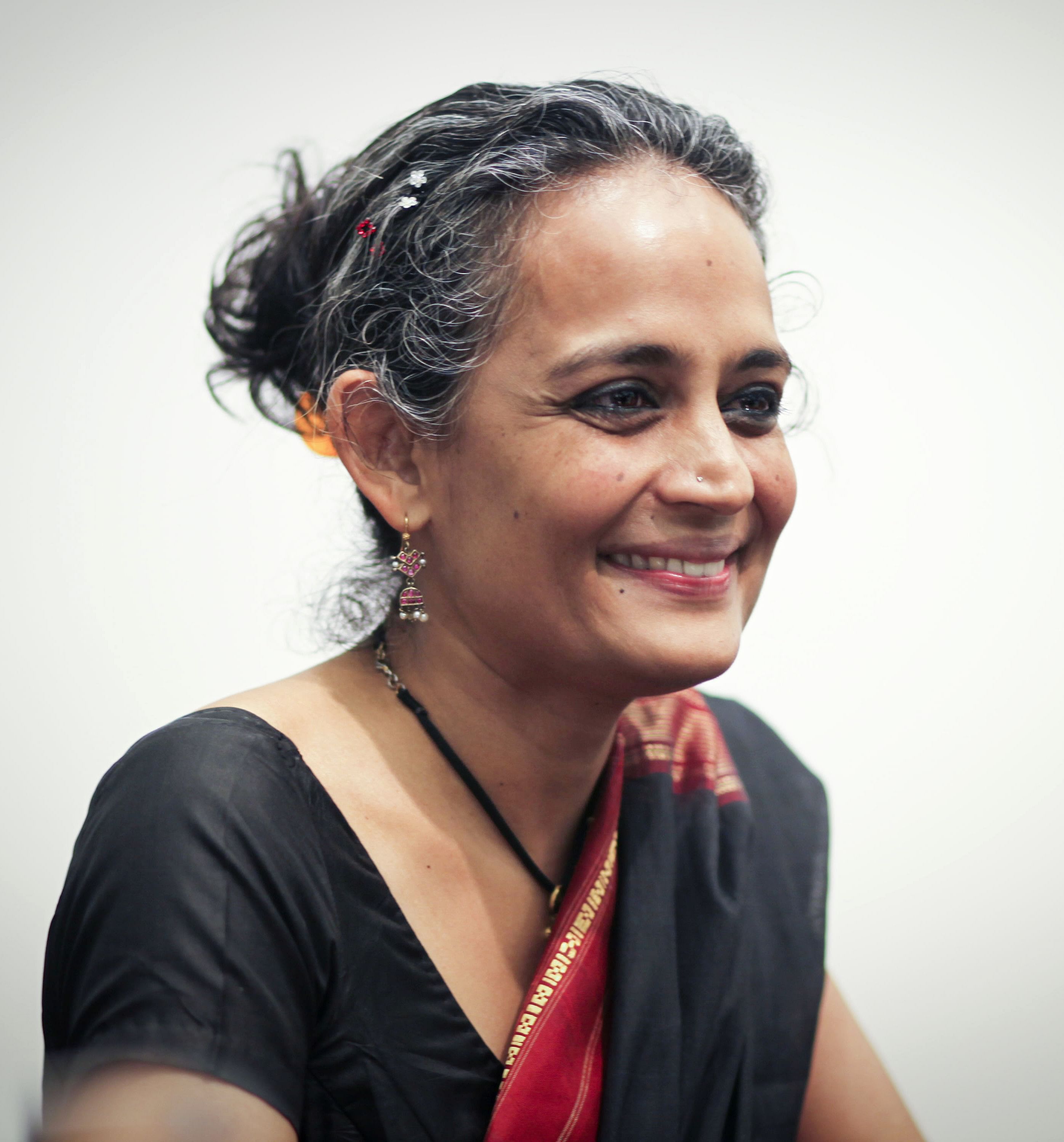 Image source: jeanbaptisteparis [CC BY-SA (https://creativecommons.org/licenses/by-sa/2.0)]
An Indian author who won the Man Booker Prize for Fiction in 1997 for her novel, 'The God of Small Things' is a woman to look up to. Besides being an exceptional writer, she is also a political activist involved in human rights and environmental causes.
3. Mary Kom (www.facebook.com/MCMaryKomofficial/)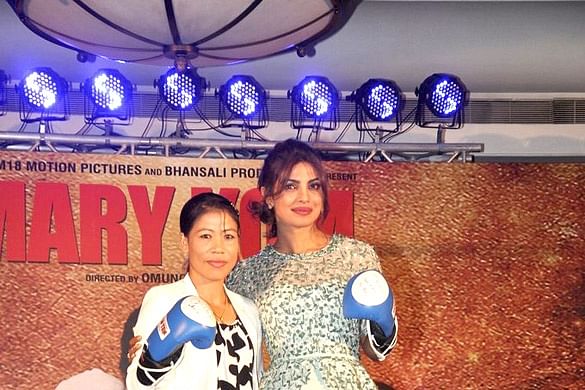 Image source: Bollywood Hungama [CC BY (https://creativecommons.org/licenses/by/3.0)]
A name synonymous with strength and determination, Mary Kom is the only woman to become World Amateur Boxing champion for a record six times, and the only woman boxer to have won a medal in each one of the seven world championships. She returned to boxing even post motherhood and showed the world that once a champion is always a champion.
4. Irom Sharmila
A civil rights activist, political activist, and a poet from Manipur went on a hunger strike for 16 years to protest against the Malom Massacre, appealing the government to repeal the Armed Forces Act. Known as the 'Iron Lady' for her courageous act, she was only 28 years of age when she began her protest.
5. Kiran Bedi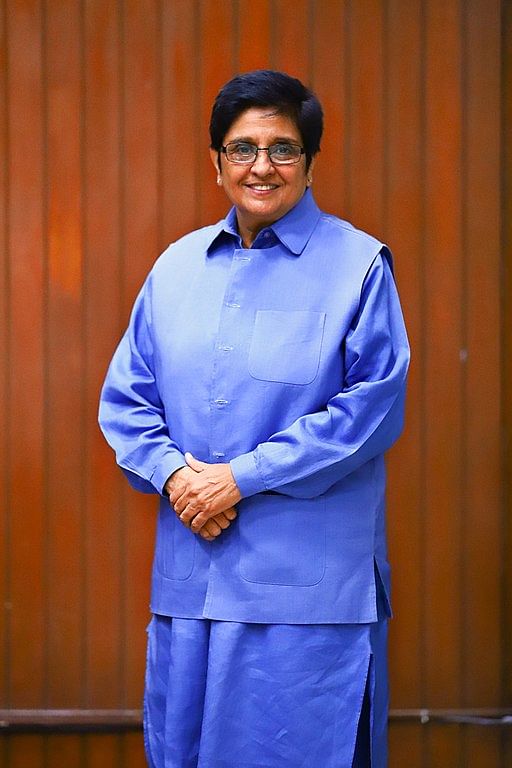 Image source: Prabu kanna [CC BY-SA (https://creativecommons.org/licenses/by-sa/4.0)]
A name that needs no introduction. She changed history when she became the first woman to join the Indian Police Service. She went on to serve a variety of roles, including narcotics officer, anti-terrorist specialist, and administrator.
6. Laxmi Agarwal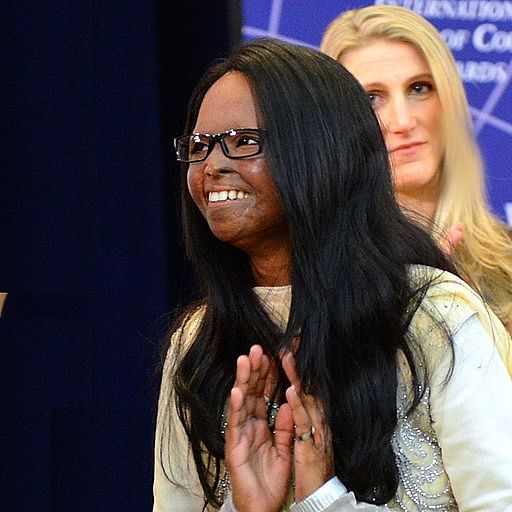 Image source: U.S. Government (Department of State) [Public domain]
Women are inherently known for emerging out stronger from anything that life has to offer. One such name is Laxmi Agarwal who is an acid attack survivor. She spearheaded the campaign to stop the sale of acid after she was attacked with acid at the age of 15. Laxmi's indomitable spirit has prompted Meghna Gulzar to make a biopic on her life in which Deepika Padukone is playing her role.
7. Dr. Tessy Thomas
They say the sky is the limit but not for Dr.Tessy Thomas who made the universe her playground. She is the first woman scientist to head a missile project in India and known as the 'Missile Woman' of India'.
8. Mallika Dua (www.facebook.com/mallikaduaofficial/)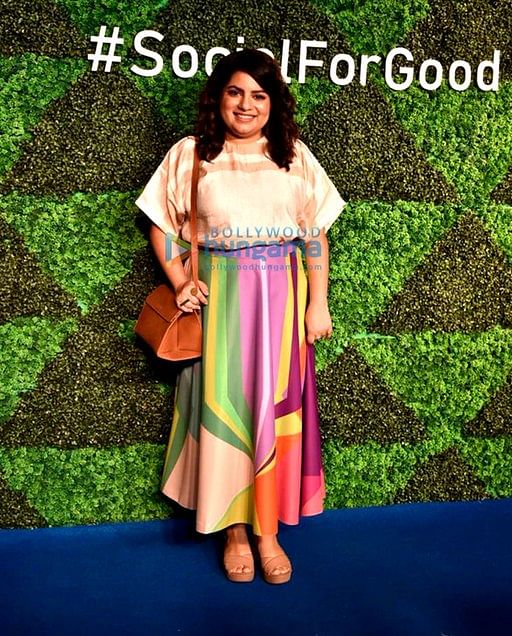 Image source: http://www.bollywoodhungama.com/ [CC BY (https://creativecommons.org/licenses/by/3.0)]
An advertising professional and an aspiring theatre actor who shot to fame because of her video on Shit People Say: Sarojini Nagar, came to Mumbai with huge dreams. Countless failed auditions later, the Comedian bagged her first job with TVF. She showed us that strong determination and belief in yourself can take you a long way. Great going Makeup Didi.
9.Mithila Palkar (www.facebook.com/mipalkarofficial/)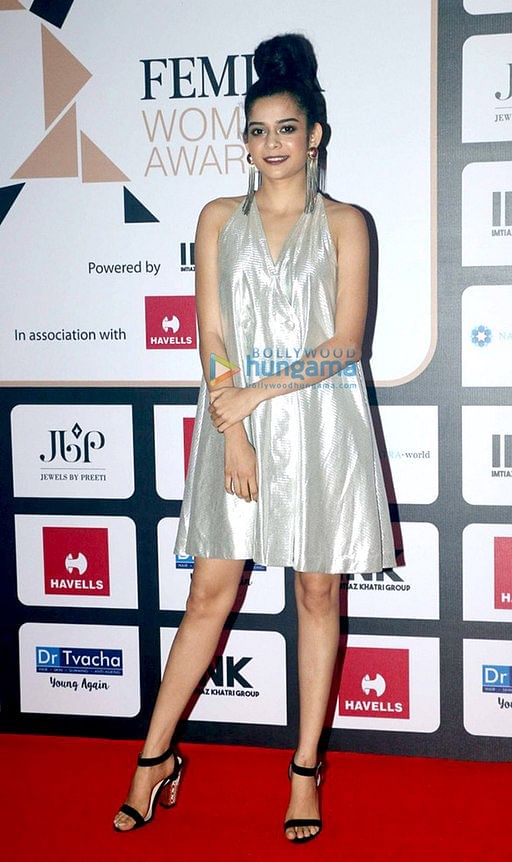 Image source: Bollywood Hungama [CC BY (https://creativecommons.org/licenses/by/3.0)]
A girl from a middle class Marathi family residing in Mumbai, dreamed of becoming an actress and did not budge until she made it big. She started off from acting in plays and moved to starring in Netflix premium shows. The Girl in the City made it big with all these Little Things right on the silver screen.
10. Bani J
Roadie, VJ and a fitness model, Bani showed us as that building muscles despite being a girl was perfectly normal. She paid no heed to the media and criticism by the people who body shamed her for her physical appearance. It only helped her to grow stronger mentally, physically and spiritually. You go girl!
Source: TOI
To recognise the efforts and role of a woman in one's life, we asked our #NuaWomen who inspires them the most and here's what they had to say:
"My mother the strongest person I have ever seen." – @Nimisha
"Beyonce! Such a powerful woman… Truly the 'voice' of the womankind!" – @Piyusha_Uttam
"Women who crossed their boundaries and achieved what they dream about are my inspiration" – @Bindu-Rao
"My English mam. She is the most humble woman I have ever seen." – @Nidhi_Camila
"It's my sister who's so young (22) and manages her job, teaches yoga and freelance." – @Saiprenathy
"Malala Yousafzai" – @Just_Nandu
"As I love dancing, so Madhuri Dixit and her guru, Saroj Ji. <3" – @Bhumika
"Priyanka Chopra inspires me a lot. She resembles women power. As we all know about her achievement." – @Chettri_Nisha
Whether it's cinema, sports, innovation or literature, women have been changing the landscape everywhere. Pick up any field and you're sure to find a woman already owning it like she is born for it. So, continue what you're doing and keep inspiring others around you.
And remember, who run the world? Girls!
You can also check out a few biographies of women for some more inspiration 🙂
Each of them is worth a read:
Indra Nooyi – A Biography
I Am Malala: The Girl Who Stood Up For Education and Was Shot by the Taliban
The Story of My Life by Helen Keller
Sheryl Sandberg – The Biography