How often do we end up telling our mothers we don't need their advice? And yet, every single time, we realise our lives are made a thousand times easier with our mother's tips. A girl's first period is a huge milestone for her and the only thing that could make it more comforting or simpler is having her mother's support and guidance.
Team Nua celebrates our mothers and the most useful period tips and tricks that we've learned from them.
We hope these are useful to you too!
Have you received any period tips from your mother? Tell us in the comments below.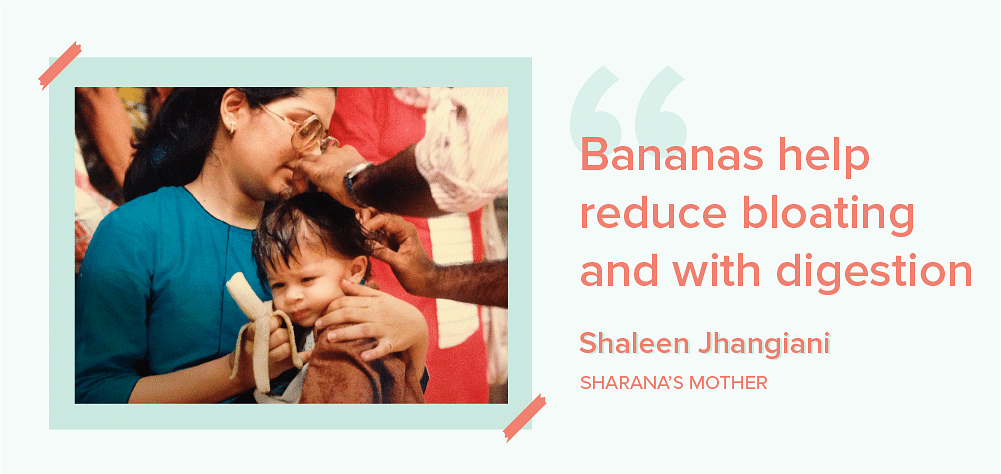 Sharana Jhangiani: I got my period quite early, so my mom hadn't had the talk with me yet. But here's a representation of what she might have said as she's always forcing me to eat more fruit! As we've learned, bananas help reduce bloating and with digestion. When I eat them today, I definitely don't look as grumpy as I do in this photograph!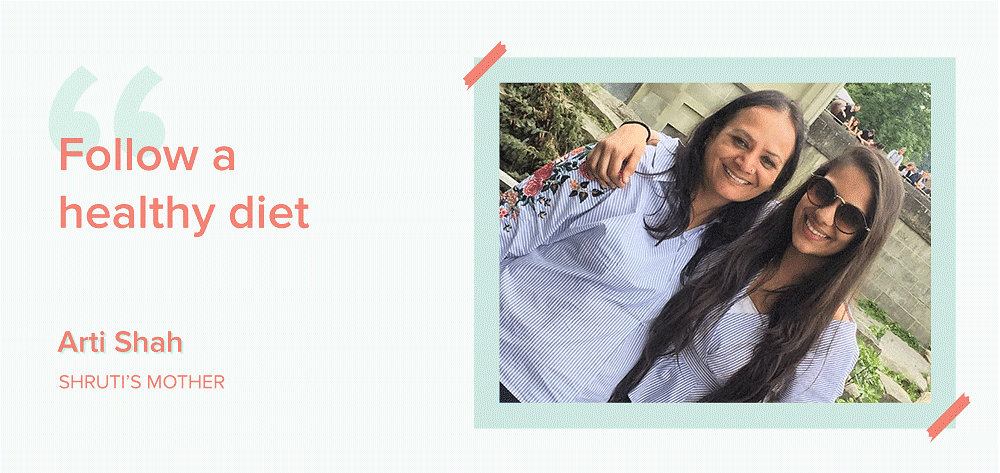 Shruti Shah: My mother always recommended that I follow a healthy diet during my period. This especially entailed eating items such as apple, beetroot and green vegetables, that would increase my blood count.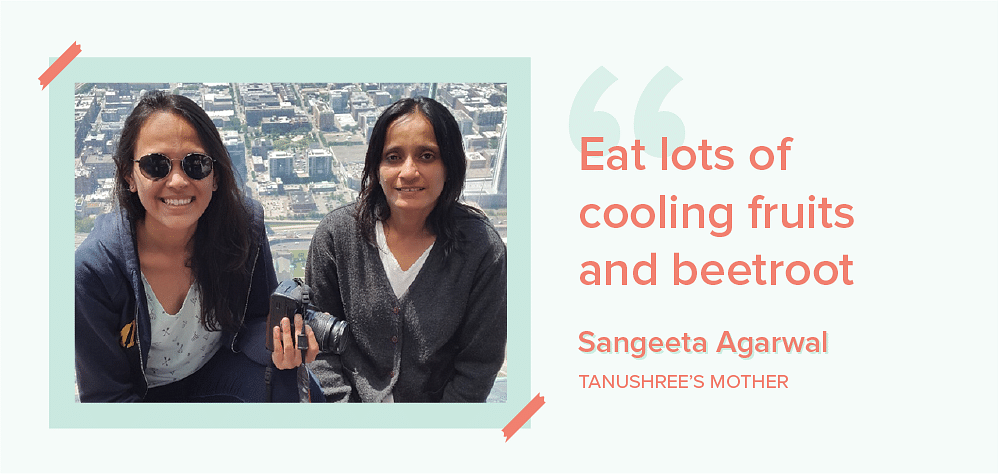 Tanushree Agarwal: My mother had several tips for me before my period. Some were more concerned with my diet, such as eating cooling fruits, beetroot and avoiding non vegetarian food while others were more to do with maintaining good hygiene during my period, such as wearing cotton underwear.
She also always forced me to drink a lot of water and stay hydrated.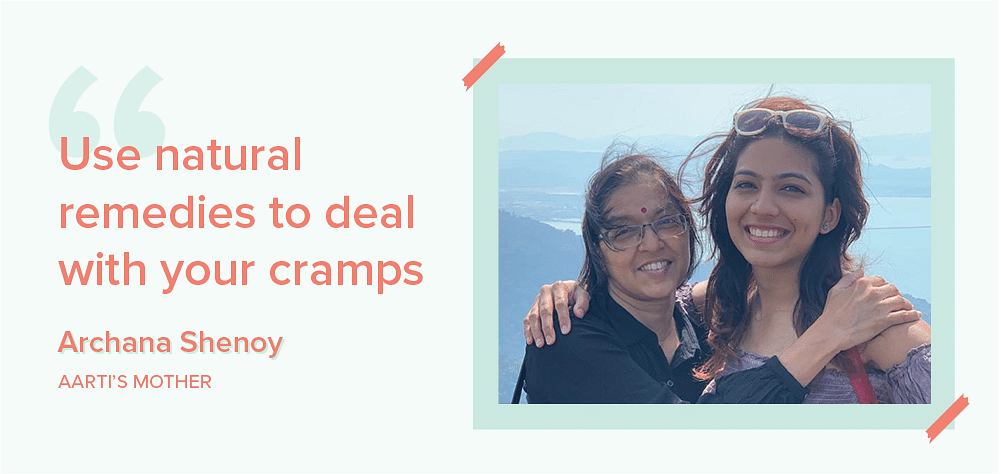 Aarti Shenoy: My mother insisted that I constantly consume liquids and fresh fruit juices to keep myself hydrated during my period. She also strongly recommended against consuming any kind of painkillers to beat my cramps and encouraged me to use natural remedies like hot water bags instead.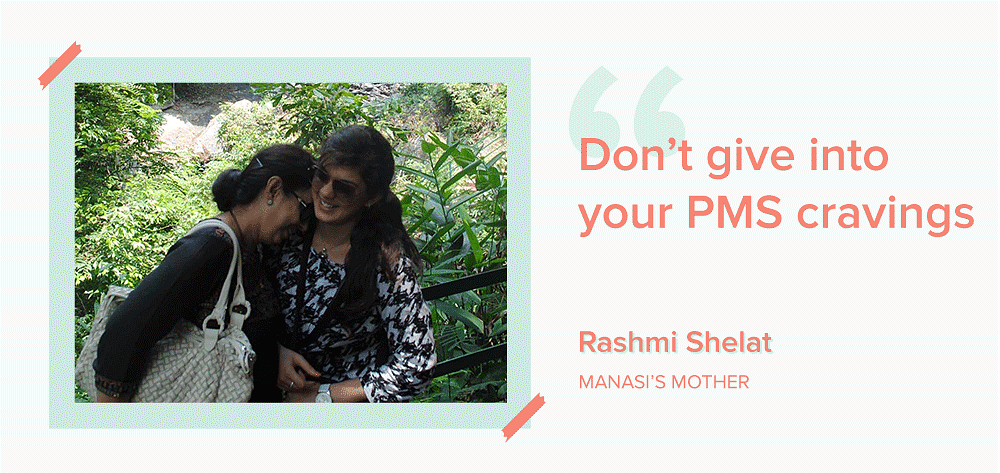 Manasi Shelat: My mom always suggested that I continue with my regular workout regime during my period, however, she recommended a low intensity workout which consisted of yoga or basic stretches. She also motivated me to not give into my PMS cravings as I would end up eating more than I needed to, causing my stomach to become acidic.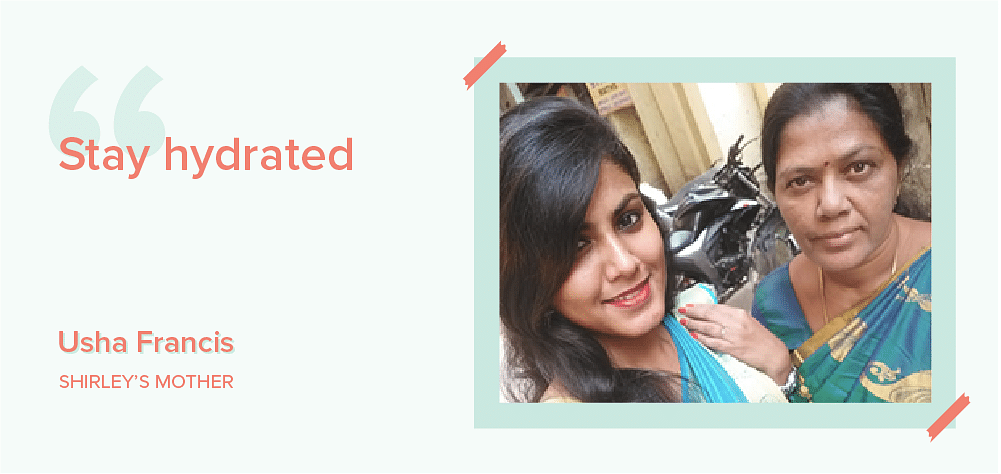 Shirley Francis: My mother's first tip to me was to always stay hydrated during my period. She also advised me to keep track of my previous cycle date and PMS symptoms so I can actively measure my bodily health.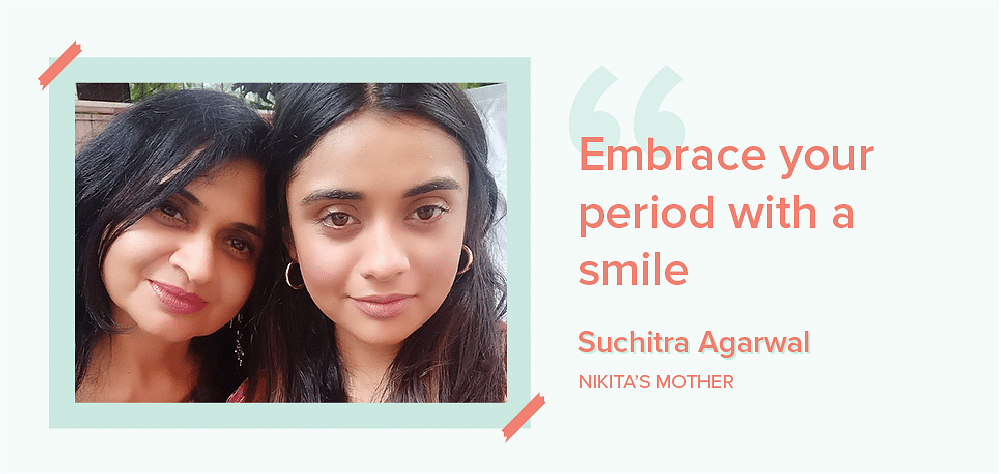 Nikita Agarwal: My mother helped me understand that getting your period is a very natural process in a woman's life. She always maintained that a healthy diet and a regular workout routine would make periods stress free. She taught me to embrace my period with a smile.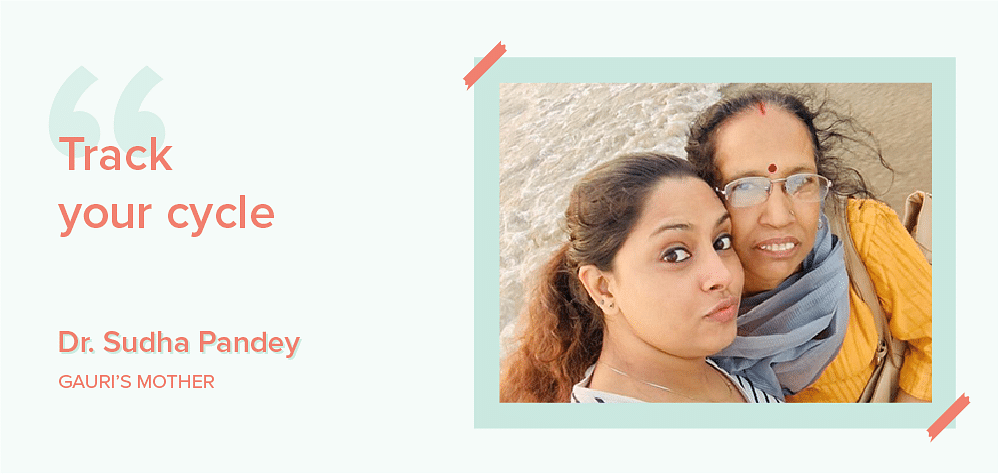 Gauri Pandey: I was always afraid of getting my first period. I thought that the day I get my period would be the end of my life. However, my mother came to my rescue! Not only did she tell me about how puberty brings about bodily changes but also taught me how to wear a pad properly, how to sanitise, and how to track my cycle. She also helped me understand how my body behaves before, after and during my period. She made it very easy for me to go about my daily routine.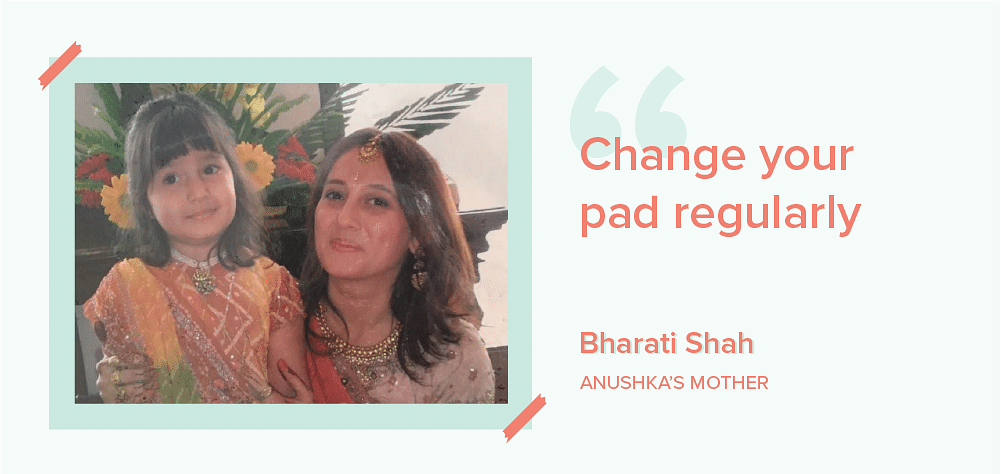 Anushka Shah: I got my period slightly early which made me feel very embarrassed to tell any of my friends. At that point, my only confidant was my mother. She definitely helped me normalise it in my head and even circled that date of the month on the calendar for me. What's ironic is that a few years ago, I taught her how to mark her start date on a period tracker app! She encouraged me to be extremely particular about changing my pad every few hours and to make sure I remember that an empty stomach is an invite for menstrual cramps.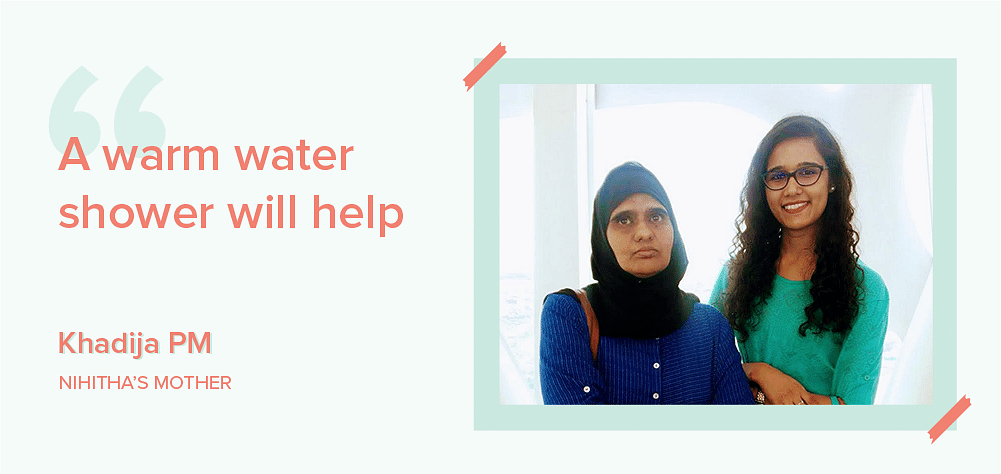 Nihitha Alicherry: On days when I'm feeling low or have cramps, my mom advises me to take a warm water shower which helps alleviate my mood and reduce my cramps.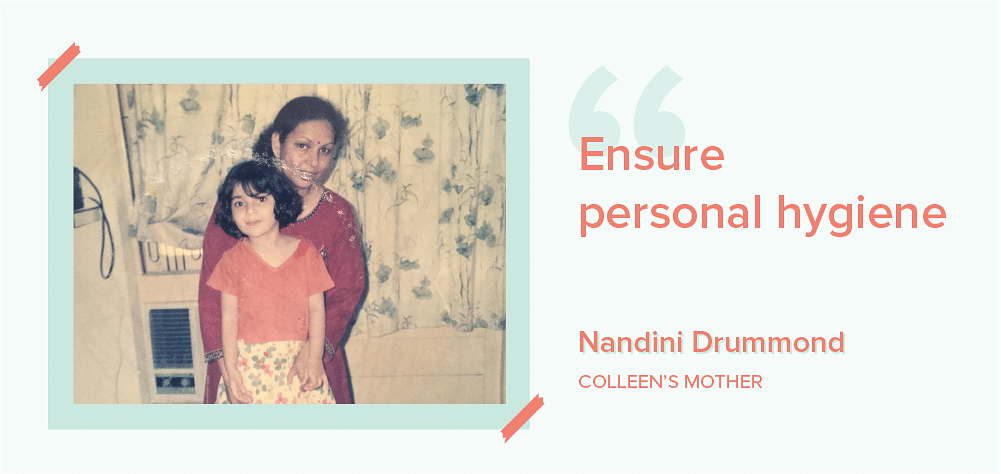 Colleen Drummond: Here's what my mother told me : 'These are those 5 dreaded days every month where you also welcome the thought that your body is healthy and normal, as it is meant to be. The first day can be traumatic and painful. But pain or no pain, one has to ensure personal hygiene.'
Love,
Team Nua.