Buying a bra can be very confusing, and there are several questions women have when it comes to finding a perfect bra for your bust, the most common ones being 'How do I select a perfect bra' or 'What is my correct bra size?'. What we all tend to forget is our breast shape.
Every woman has a unique breast shape. Understanding and knowing the type of breast shape you have is the ultimate indicator of which type of bra will best suit you. Plus, factors like weight gain, weight loss, periods, pregnancy and menopause can even change your breast shape over time.
Let us help you find the best bra for your breasts!
Know your bra size in three simple steps:
Step 1: Measure your band. Wear a lightly lined (non-push-up) bra so your breasts are as close to natural as possible. Wrap a measuring tape directly under your breasts. Make sure it's directly parallel with the bottom of the bra band.
Step 2: Now measure your bust. Place the tape at the fullest part of your bust. Make sure it's parallel to your band again.
Step 3: Subtract the band size from your bust size to find the right cup size. Every inch equals to one cup size up. Remember that the measurement chart is different for every brand.
Get a bra for your breast shape
Tear Drop Breasts: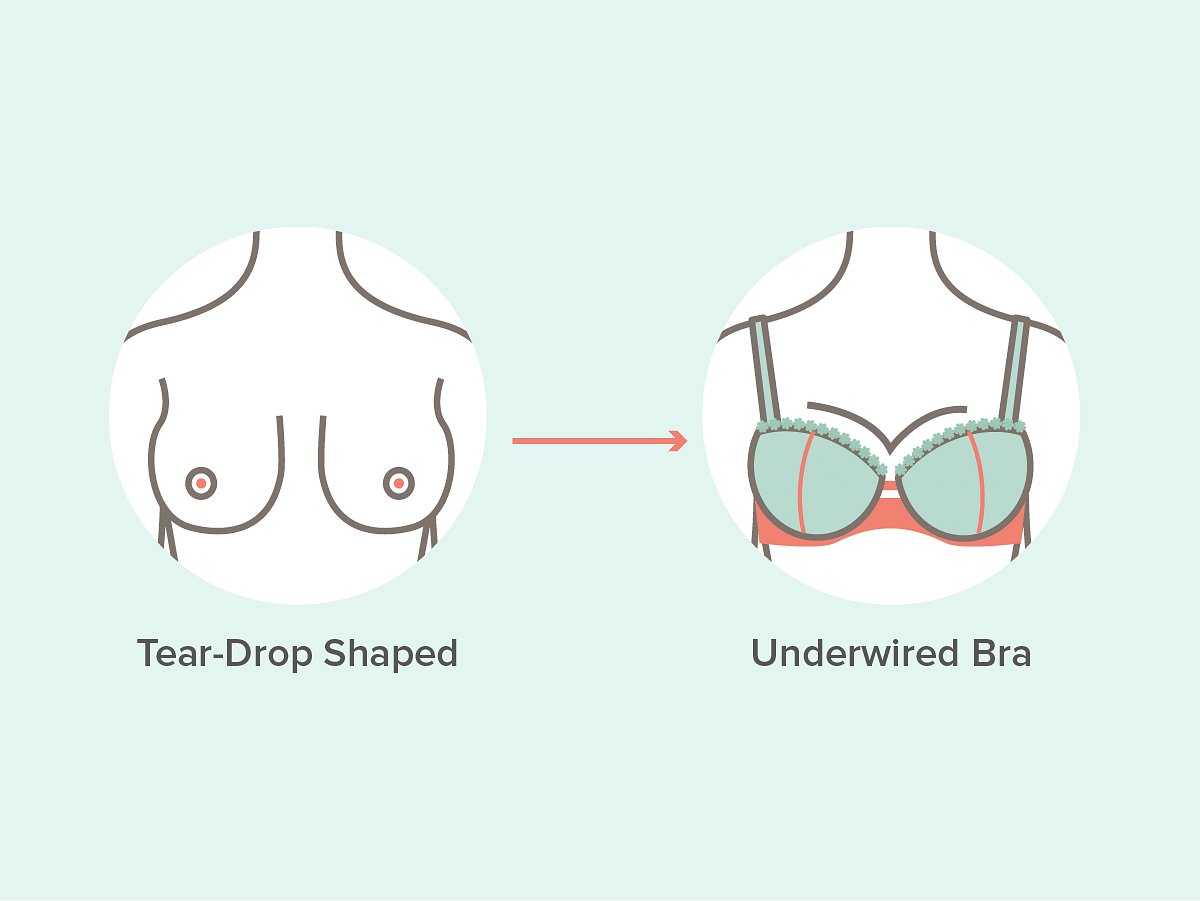 Tear drop shaped breasts are round and full at the bottom with slightly less volume at the top. To help balance out the volume that the top if your breast need, an underwired bra with a vertical seam will lift the breasts and make them look fuller on the top. You can even opt for underwired bralettes if you have a smaller bust size.
Round Breasts: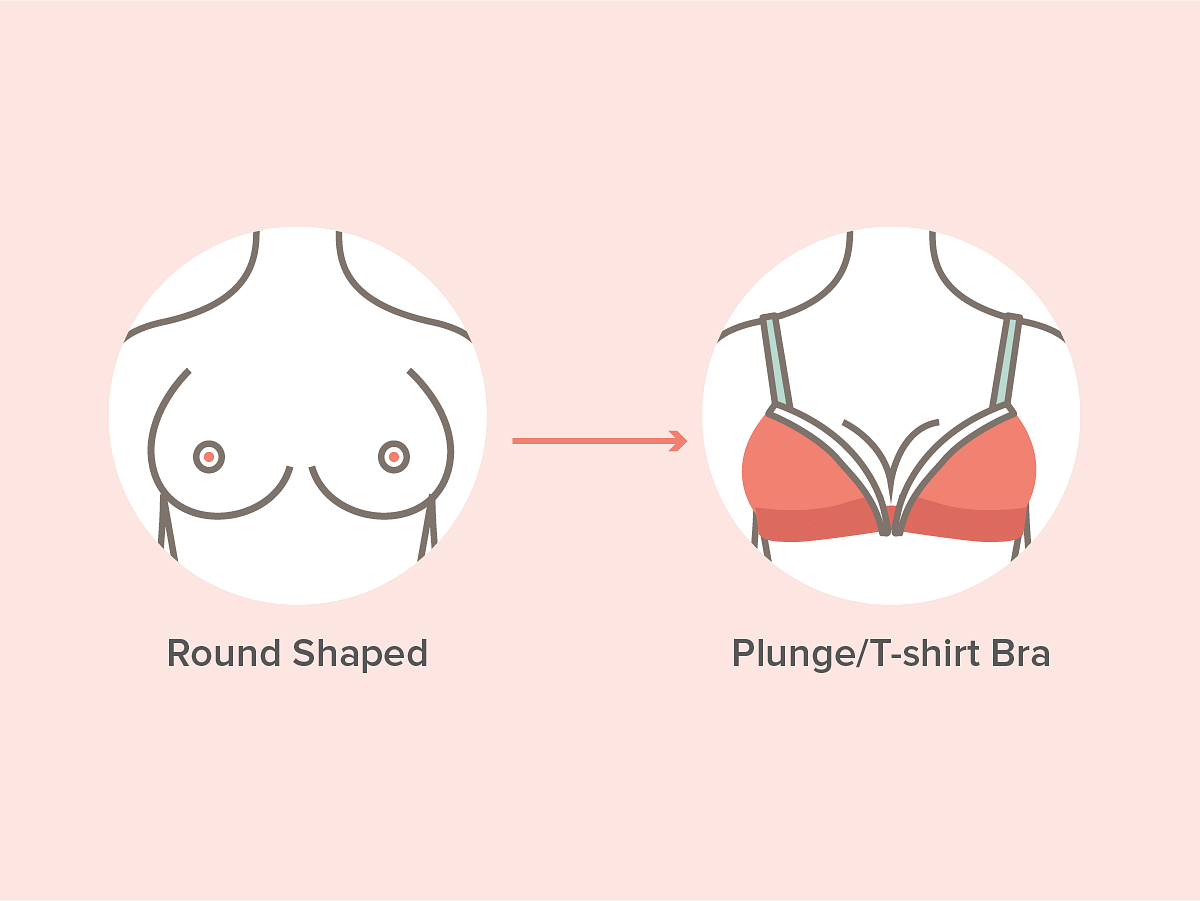 If you have round shaped breasts, your breasts are perfectly circular. This indicates that you have volume evenly distributed on the top and bottom of the breast. Instead on focusing on shape, you need to find a bra that gives you support and comfort. A t-shirt bra will be great for someone that needs more coverage while a plunge style is perfect for low coverage but great support.
East-west Breasts: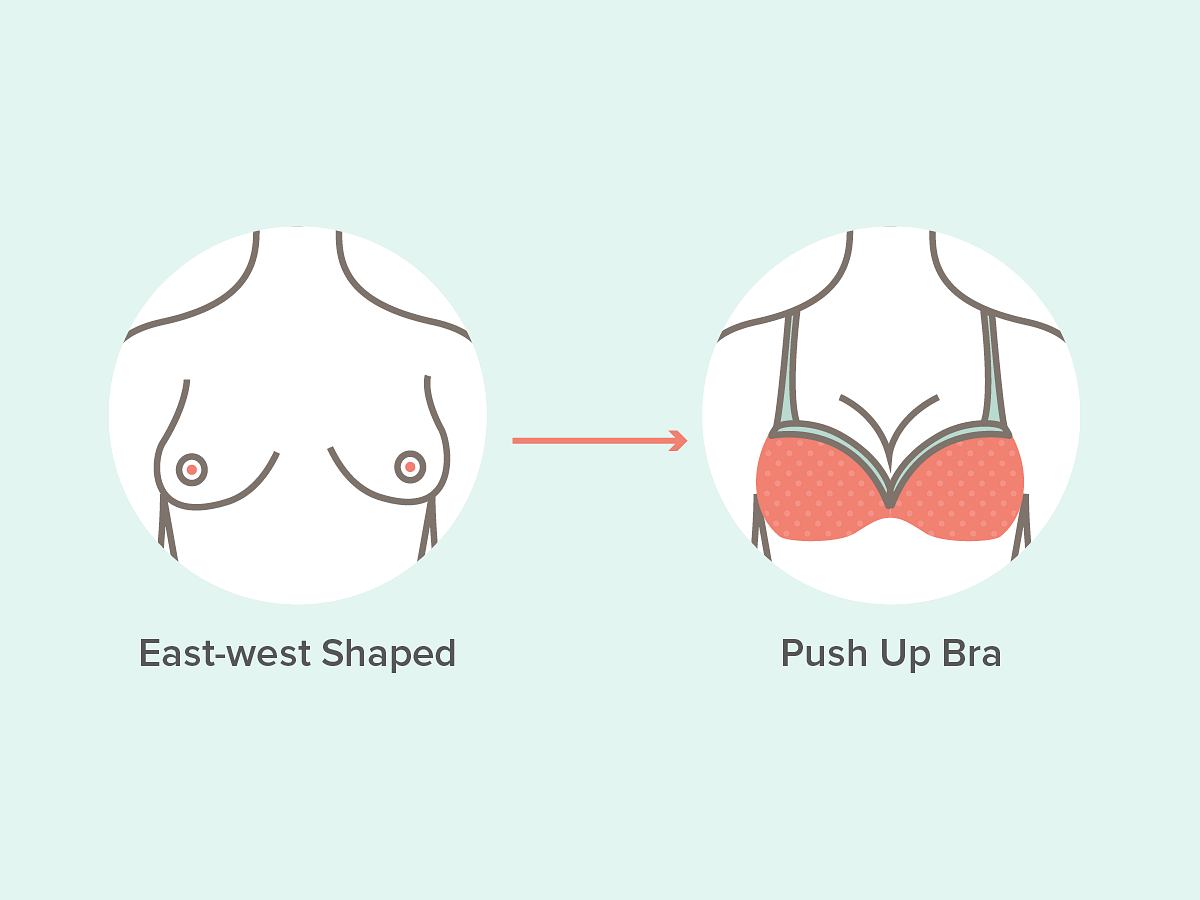 This breast shape is noticed when your breasts angle toward opposite sides of your torso. Your nipples point outward and leaves space in the center of your chest. Since you will need a more contoured look, a push up bra is the perfect option. It will lift and shape the breasts to the center and lessen a side-heavy appearance.
Bell Shaped Breasts: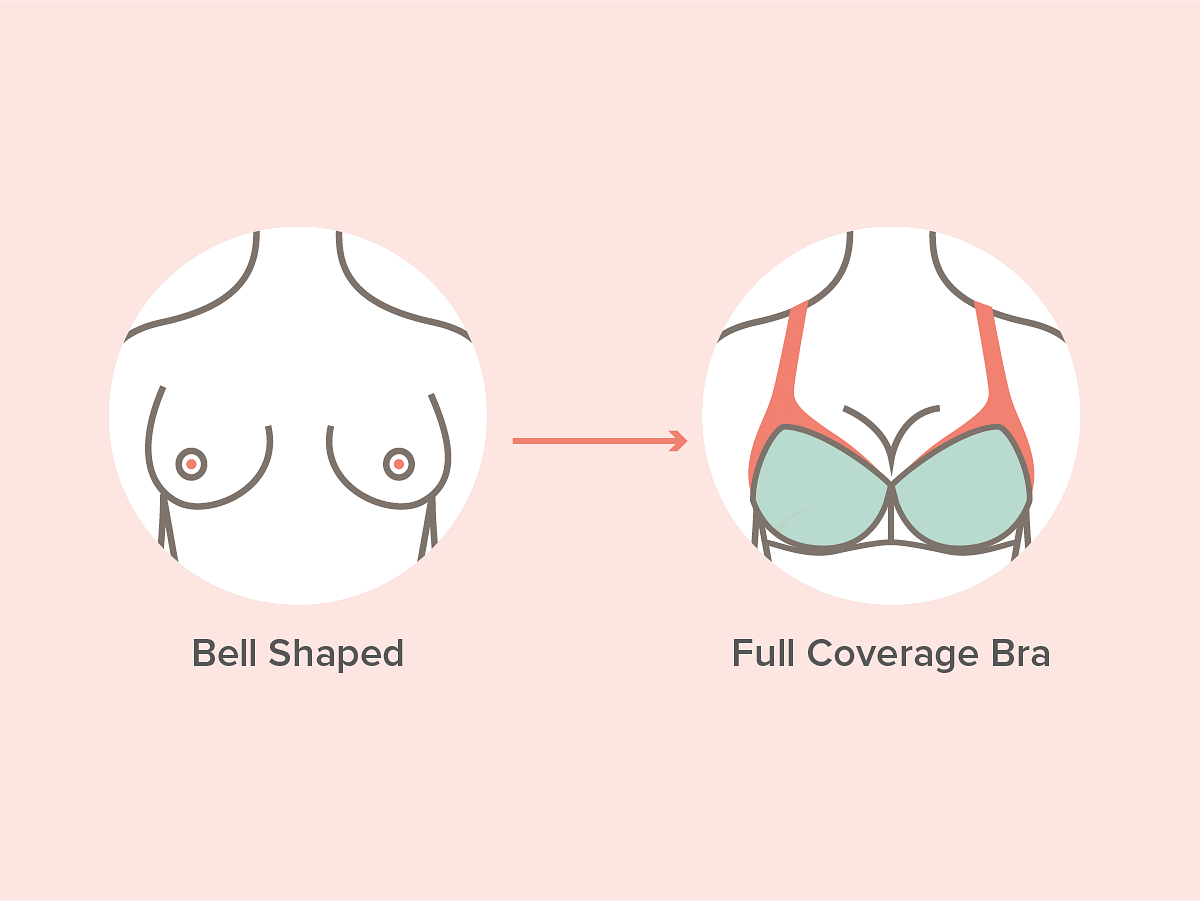 This shape refers to the shape of a real bell where the bottom of the breast is rounder and fuller. What makes this shape different than the tear-drop shape is that you do not need volume at the top, you need support for the heavier end. A full coverage bra will help provide the right support that the bottom of the breast needs without adding stress to the top of the breast.
Asymmetrical Breasts: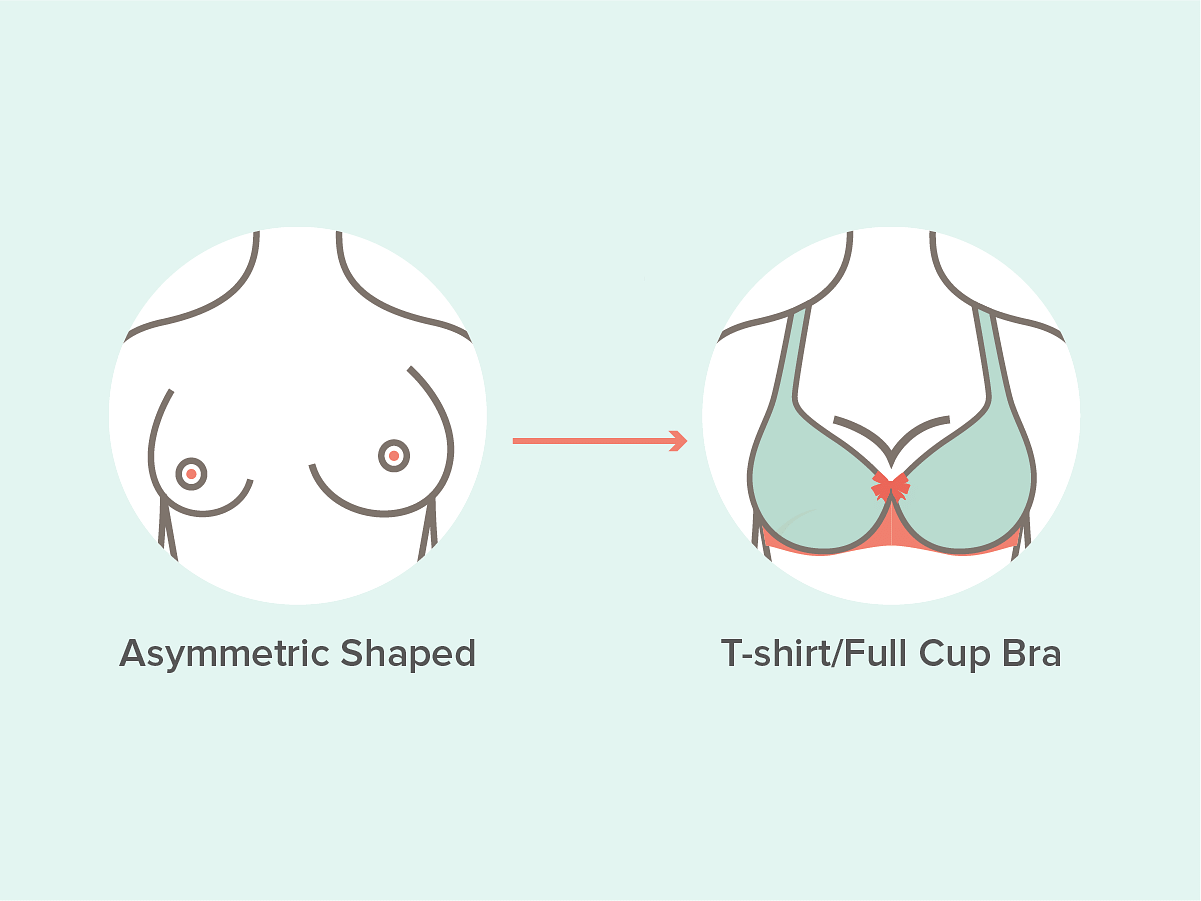 Many women have asymmetrical breasts but there's a quick way to help you counter the appearance of one smaller and one larger breast. A t-shirt bra helps to visually reduce the size difference and full cups will help enhance the appearance of symmetry. You also have the option to purchase and use a breast insert if your smaller breast needs an added boost for certain types of clothing.
What should you know before buying a bra?
A bra supports your breasts. While some girls don't wear one, others like to wear them, especially when they play sports. All bras are shaped to fit around both your chest and your breasts.
• Some bras are sized small, medium, or large. Bras sized this way, such as sports bras, fit snugly but comfortably. A well-fitting sports bra can prevent breast pain during sports or running.
• Fitted bras have both a breast cup size and chest size. The cup sizes range from AA (smallest) to H (largest), and the chest sizes range from about 30 inches to 40 inches (this is the number of inches around your chest at the fullest part of your bust). Not all stores will carry very small or very large sizes, so you may have to check out a few stores or shop online to find the size that fits you the best.
• You or a clerk at the store can measure you for the right sized bra. Take the time to try on many bras to find the most comfortable size and style for you. Finding a well-fitting bra is important to prevent breast discomfort, back pain, and shoulder pain.
---
One-size-fits-all is not a theory for bras. There is no need to wear bras that dig painfully into your shoulders, ride up your back, gape open, or spill out of the cups. Majority of us aren't wearing the right bra for our breasts, but we hope this guide helps you make the right choice, for fit and comfort.