Diwali: Lighting diyas for the good (and bad) days
Surrounded by colourful clothes, kids stealing ladoos and the totally predictable argument between the best firecrackers – this is that time of the year where we all look forward to. However, with all the happiness and joy around, getting your period during the festival is yet a topic we all discuss.
Just like the brightness and the dullness of light, our Diwali can have its ups and downs when it coincides with your menstrual cycle. That's why we asked out Team Nua members to tell us what they feel like when their period arrives with Diwali: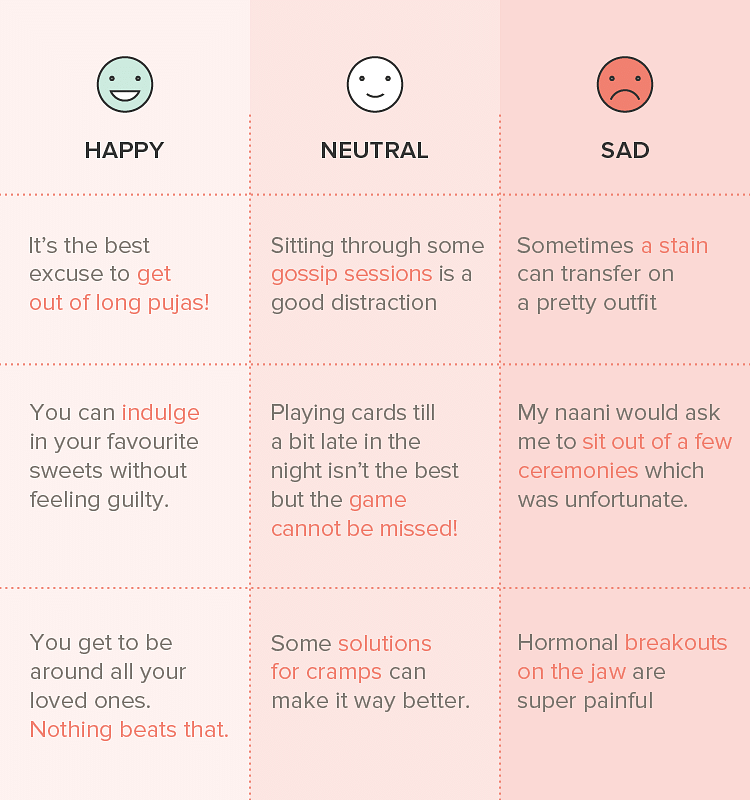 At Nua, our goal is to help women in their wellness journey, even during a special Diwali. Head to our website to see solutions for your menstrual cycles to help you celebrate the auspicious event without letting your period get in the way.