Moisturizers have been a key step of many people's skincare routines, even going back to being recorded as a part of Cleopatra's beauty regime in ancient Egypt! It's meant to protect the skin's barrier and helps reduce dryness that your skin might develop due to seasonal changes and your menstrual phases. With the right formulation, a moisturizer (especially if its an oil-free mositurizer) can also control sebum production on your skin and make it look radiant and healthy, giving your skin the TLC it deserves.
At Nua, we have always looked at developing effective solutions to help you solve any issues caused by hormonal imbalances. This led to the launch of our latest Acne Control range of products that includes our first ever Oil-Free Gel Moisturizer.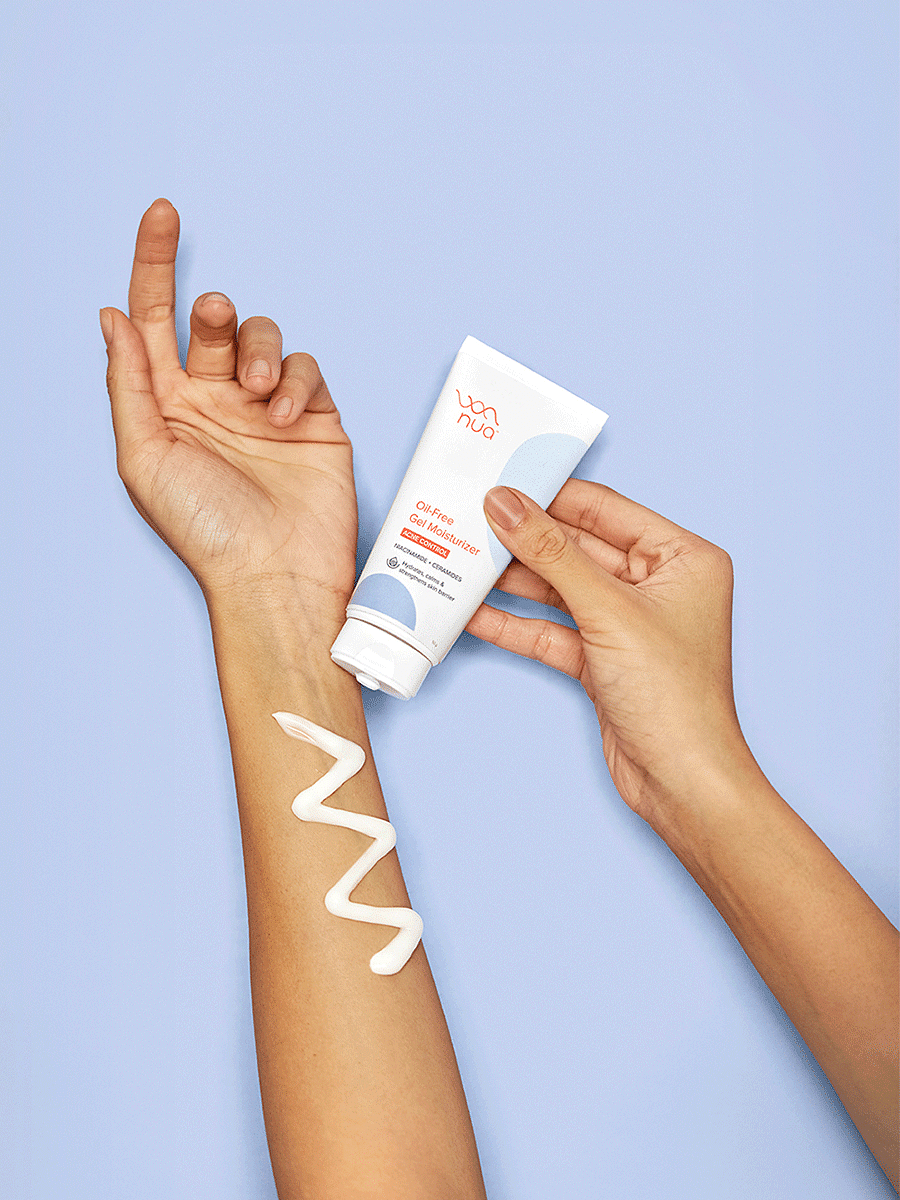 What is unique about the this moisturizer?
Co-created with dermatologists and cosmoceutical experts, this product works best on any skin type that's prone to acne. Formulated with science-backed, hydrating and soothing ingredients, this moisturizer is non-comedogenic with a non-greasy texture. Made Safe certified, paraben and sulphate free, non-comedogenic, and no added colours ensure your skin's safety.
What are the benefits of this moisturizer?
Made with a rare formulation of Niacinamide, Vitamin B5 and Vitamin E, this moisturizer works not only to promote healthy skin but helps it fight acne and excess sebum too. It hydrates, calms and strengthens the skin's natural barrier with the added benefit of ceramides.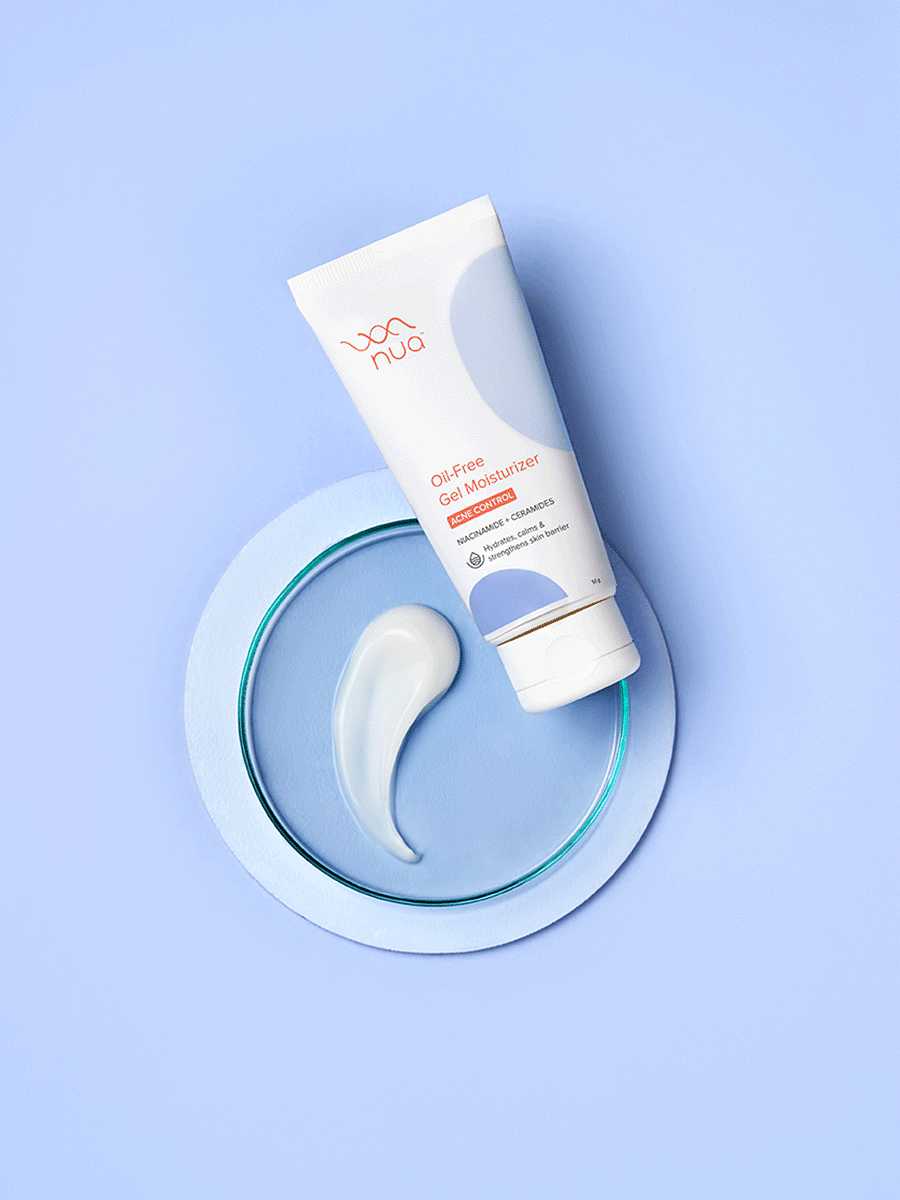 How can the Oil-Free Gel Moisturizer be incorporated into a skincare routine?
It's best to use moisturizers at the end of your routine. Spread a pea-sized amount of the moisturizer all over your face and neck in gentle, circular motions. For the most effective results, wash your face with our Pore Cleansing Face Wash.  It can be used for your morning and nighttime skincare routine, making it the perfect way to lock in all the hard work of the ingredients.
Nua Oil-free Gel Moisturizer
You can also use the moisturizer after you've used a mask to make sure that your skin is squeaky clean and nourished. PS: The Detoxifying Clay Mask will be the perfect companion!
---
We know how tough it can be to get clear skin with so many external and internal factors, but with our latest range, we want to make the task a bit easier for you! Shop the entire range here to holistically treat your acne.