Breast cancer affects close to 2 million women every year globally, according to a study done by WHO*. This year for the Breast Cancer Awareness Month, we spoke to Reshma Gopaldas who is the Vice President, Video at SHE Media in New York.
In our brief conversation, she took us through what life looks in the post-breast cancer phase.
1. Could you briefly tell us about your experience? How old were you when you were informed about it and what did you do?
In 2014, I was diagnosed with breast cancer two weeks prior to my birthday. At the age of 35, I became the fourth woman in my family to be diagnosed. My maternal aunt had been diagnosed first when I was in college. She was in her early 50s. My mother got diagnosed in 2010 at the age of 65. And my cousin, my aunt's daughter, was diagnosed at the age of 41 in 2012. My cancer was detected finally by an MRI. It had been missed on two mammograms and an ultrasound. We learned my cancer, like my mom's, was hormonal.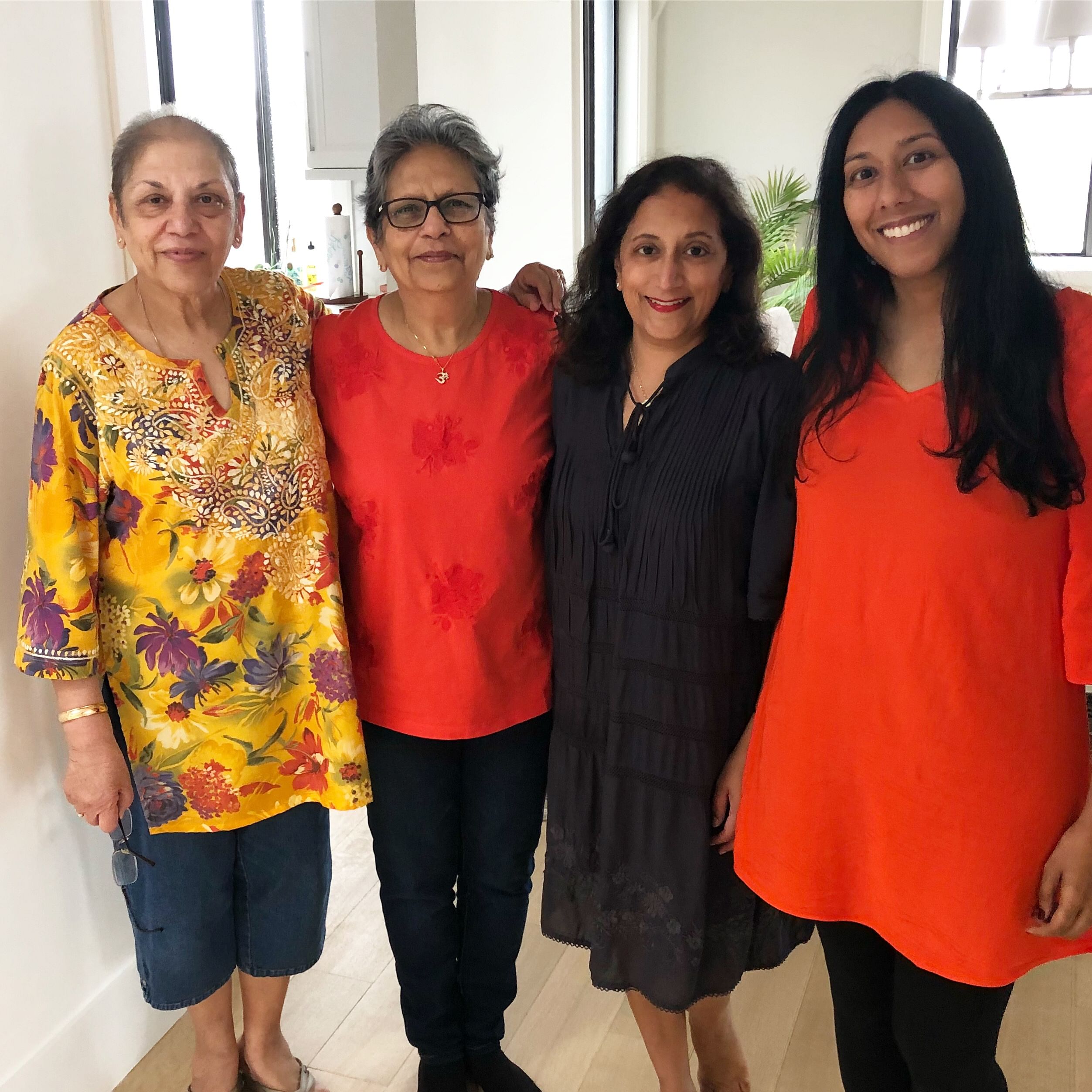 The difference was that I got it 30 years earlier than my mom. She was post-menopausal. I had a lumpectomy, radiation and then was put on tamoxifen for what they said would be the better part of 10 years.
2. Losing a breast is a difficult phase to go through but you did not have to go through it. In your opinion, how does it affect a woman?
The simple truth is, it can be the same as losing a leg or a hand. It is losing part of your body. Hopefully in a few years, we won't require women to cut off parts of their bodies to save themselves. One can hope with research, we get closer to that goal. Breasts define women in many different ways.
3. If you had to pick out that one good memory from your post-breast cancer life what would that be?
The best part of my post-breast cancer life is probably the support I received from friends and family.
When you're diagnosed young, it is an extremely isolating feeling. In every waiting room, during treatment, I was the only person under age 60. My friends and family thankfully came with me to most appointments. They were able to support me, by simply being there (and taking notes!). They didn't say they knew what I was going through, because they didn't, but being next to me during this experience, was enough.
4. Some people tend to style themselves differently after breast cancer? Was it the same for you?
I didn't have chemo, or a mastectomy, so I didn't lose my hair. But I did have complications – cording and lymphedema – after my lumpectomy. As a result, I can no longer wear regular bras. Do I miss underwire? Nope. But I do miss being able to wear a bra that's not like a sports bra. Lymphedema is a chronic condition, so most likely it will be sports bras forever. But other than that, my style remains the same.
5. What's the most hilarious boob joke or cancer card you have come across?
There are many boob jokes that you hear once you're diagnosed – especially in my family – so it's hard to think of the best one. The funniest is probably when my doctor called me that fateful day on March 4, 2014 and said, "You have cancer." LOL. It's only funny to me.
I know. I remember my brother was the first one to "play the cancer card" once I was diagnosed. He told friends who he had to meet for drinks, "Sorry can't come, my sister has cancer." But in his defense, it was true, and instead he ran out and got me Chipotle. (The wrong order, but still, it was the thought that counted).
6. In short, just as a quote, what is that one thing you live by in a life post-breast cancer?
A few days after I was diagnosed, I was faced with a lot of decisions, not only with treatment, but whether I should "quickly" freeze my eggs.
Seeing how overwhelmed I felt, my mother said, "Let's just get rid of the cancer. One step at a time." So that's what I've been doing ever since.
In a life post-breast cancer, many women embrace the new normal in their lives. Some like to make their own fashion statements, some get back to work and make it her own abode, and some like to take it one day at a time. We know that going through the various stages of treatment is a lifelong task, but our conversation with Reshma made us realise that life still goes on.
Breast cancer is as much a part of our lives as anything else and it does need some proper attention. We have put together articles about the symptoms of breast cancer and home remedies that can help minimise the risk. You can also try a self-examination process and to find out more, read here.
(*WHO study on Breast Cancer)