To most of us, hygiene practices are synonymous with menstruation – especially the 4 to 5 days when we bleed. But for the other days of the month, we somehow fall out of this practice. That can be for several reasons – we are either too busy or we might forget or sometimes we don't feel the need to. One intimate wash for women is not the only way to solve the problem.
But wouldn't it be nice if maintaining hygiene was like a habit? You do it anyway!
At Nua, we have always encouraged a holistic approach towards women's wellness. As we expand ourselves and learn more about our community, we want to make sure that we are able to find the best possible solutions to periods, health, and wellbeing.
Our products help us take another step towards achieving that holistic goal!
Foaming Intimate Wash
With a goal to maintain vulvar hygiene, our intimate wash balances a pH value of 3.5.
The pH value of 3.5 – 4.5 is the optimal range needed for the vulva. The Foaming Intimate Wash helps maintain that balance if it gets disrupted.
It effectively keeps dryness and itching in check, and can help prevent infection and UTI. The Foaming Intimate Wash is free of sulphates, parabens, and artificial fragrance. It, however, does have a mild fragrance which helps to mask the original smell of the wash. This intimate wash for women can be used daily during your bath.
*To know the difference between vaginas and vulvas and which really needs cleaning, read our article here
Everyday Liners
Our toxin-free Everyday Liners are ideal for daily use. It is designed for daily discharge and its breathable back film can keep you fresh all day long. Plus, they're great to use with an intimate wash for women.
Go With Your Flow Kit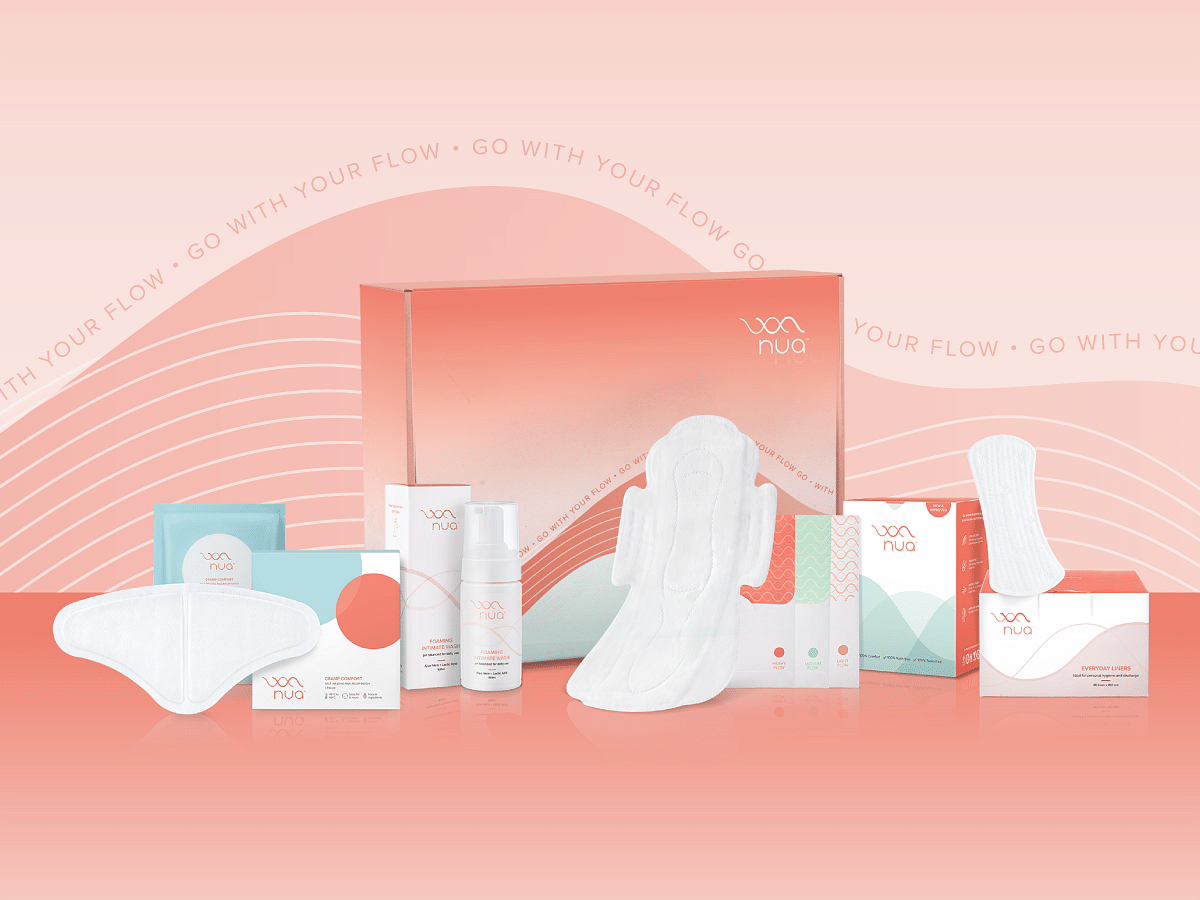 Our intimate hygiene determines a number of things for our health. Our body has ways to tell us about the status of our intimate hygiene. We develop these little pink bumps, rashes, and pimples, all of which can (although not always) be related to our intimate health. On the other hand, many of us have experienced itching and it can get awkward when we are in the presence of people, without access to an immediate washroom.
From period essentials to intimate hygiene, our Go With Your Flow kit has everything you need and also has a lot of love from Deepika Padukone and us. Experience a rash-free period with Nua Sanitary Napkins while treating cramps with Cramp Comfort Heat Patch. You'll also have our panty liners and Intimate wash to maintain your intimate hygiene to help you #GoWithYourFlow, whenever you need.
That is why at Nua, we bring you two products that are made keeping all of this in mind. Your vulva needs the type of care that is suitable for it and there should always be something to hold the discharge, preventing it from spoiling your underwear.
---
This Menstrual Hygiene Day, join Nua's journey to ask and receive the resources we need for better health and hygiene.