Almost every woman in her struggle to find the best acne spot treatment has gone through a list of products that claim to help get rid of acne and pimples. The latest product in the market to do just that has been acne patches.
These anti-acne stickers are meant to be applied directly on that bump to help disinfect, minimise and treat it from getting worse. But what is it about this product that makes it the best acne spot treatment? We'll break it down for you:
How do acne patches work?
The predominant ingredient used in all good acne patches is hydrocolloid, a targeted moisture absorbing agent used to protect and heal the skin. It also happens to be an ingredient in your bandages to help promote faster healing, without you picking on those spots. The advantage of that is to keep it from getting infected with additional bacteria from your fingers and nails. Plus, it's a great way to absorb any pus that could be present inside the pimple, making its appearance flatter after a few hours.
Can all acne patches work for all kinds of spots and pimples?
The best acne spot treatment will help you with your specific spot but not all of them are made the same way. While most acne patches pull out the pus from the spot, they are safer to use by pregnant women, are less drying for sensitive skin, and won't cause irritation. A few have dissolvable micro-darts on the surface of the patch and can be used to target deep, under-the-skin pimples associated with severe acne.
Are they effective to use for all skin types?
Unless you suffer from persistent and severe acne issues, pimple patches work wonders for all skin types. Mild-to-moderate acne and pimples can be treated easily with this option being the best spot treatment for you to have in your skin care routine. Your pesky pimple bump that develops overnight can be flattened with acne patches but if you notice acne spots that have been lingering on your skin for weeks or months, a visit to the dermatologist or esthetician would be better to help treat it effectively.
Taking all your skin concerns with acne during your period, we at Nua, have helped find the perfect formulation to help you fight them off with the best acne spot treatment!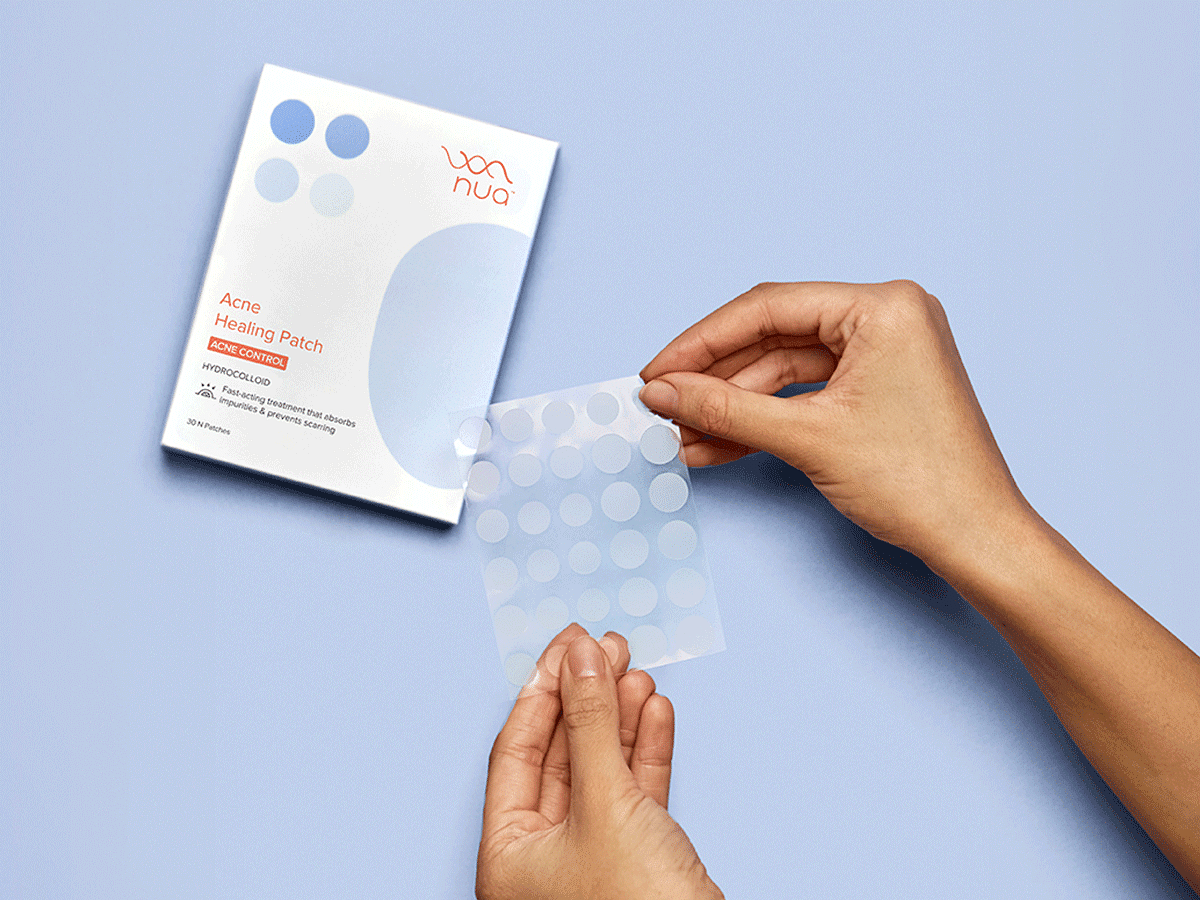 Our Acne Healing Patch is made out of 100% hydrocolloid to create an absorbent, self-adhesive, waterproof protective cover to draw out ALL the impurities from the skin.
With two sizes available on the 30 sticker-sheet pack, our acne patches work best on pus-filled acne such as pustules and papules to successfully absorb all that gunk it's hiding under the surface. For other types of acne, it serves as a protective layer to prevent popping or picking on the acne. Know more about the different types of acne to identify yours better.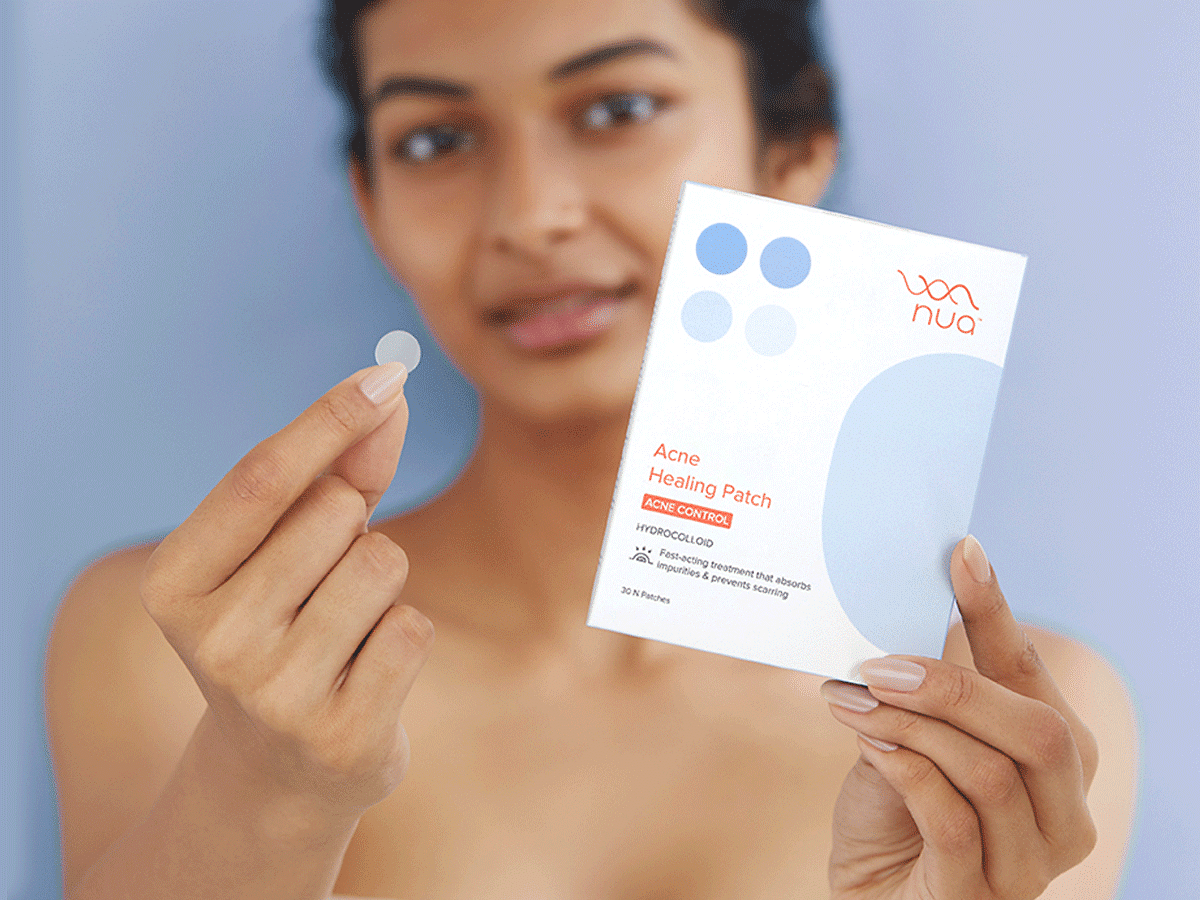 Acne shouldn't pull down your confidence and make you feel like it's the end of the world. Our Acne Healing Patch can help you press the fast-forward button and flatten those pesky pimples in 8 hours. Get them now!
Are you interested in our period care range? Shop it all here.