Although using clay masks is traced back to 5,000 years ago thanks to Indian Ayurveda, it is still considered a formula that has stood the test of time! It helps your skin with specific concerns, especially during menstrual phases.
However, without the right guidance, we could end up damaging our skin if we don't look at the finer details of how to use, apply, and look for the right clay mask that will help your skin fight acne and boost its overall health.
We, at Nua, have always looked at developing effective solutions to help you solve any issues caused by hormonal imbalances. This led to the launch of our latest Acne Control range of products that includes our first ever, non-drying Detoxifying Clay Mask.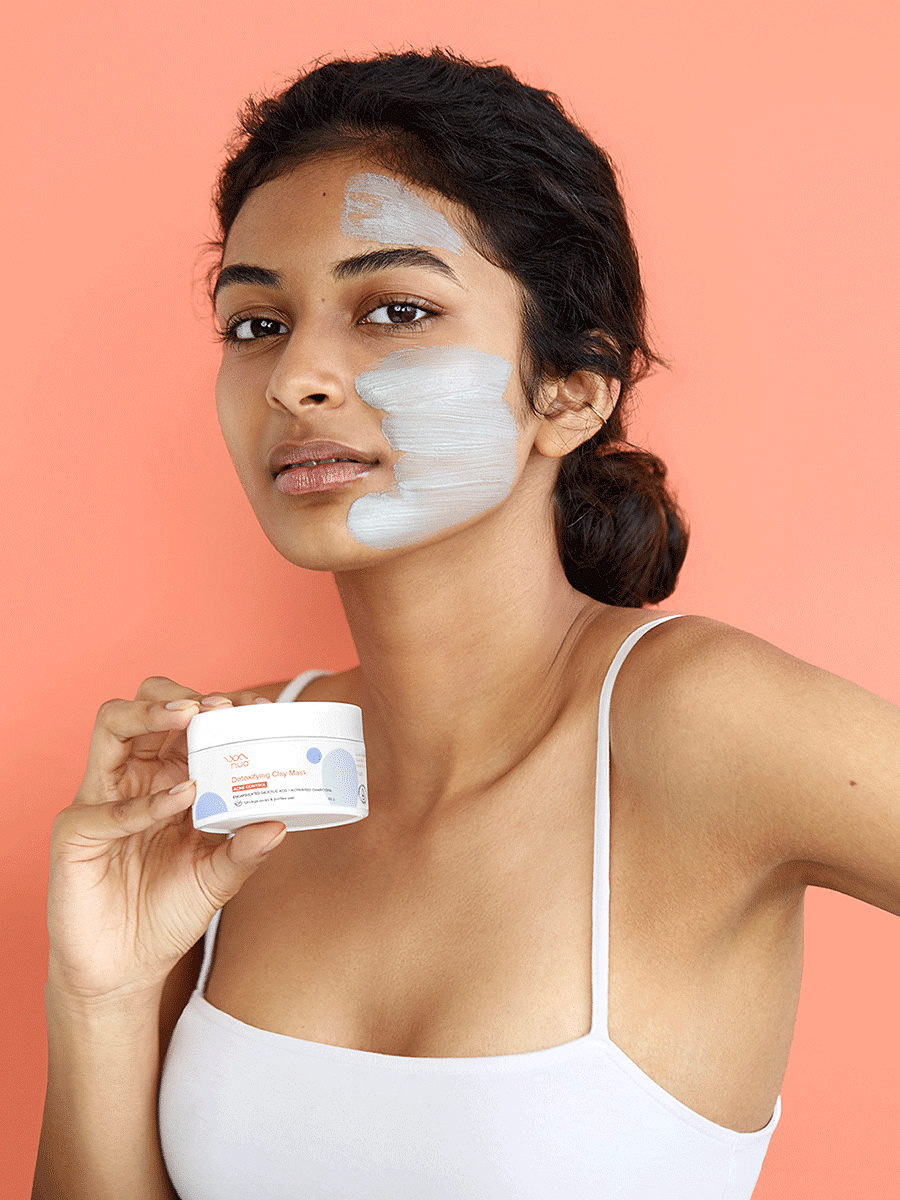 Here's your guide to everything you need to know about using it the right way:
What is a clay mask?
This mask is formulated to maintain your skin's pH levels while it works its magic to control acne without compromising your skin's daily needs. Co-created with dermatologists and cosmoceutical experts, this product works best for those with an oily skin type or combination skin type that's prone to acne.
What is unique about our Detoxifying Clay Mask?
Formulated with science-backed, hydrating and soothing ingredients, this clay mask will not strip the skin of its natural oils while fighting off acne-causing bacteria on your face. Made Safe certified, paraben and sulphate free, non-comedogenic, and no added colours ensure your skin's safety as well.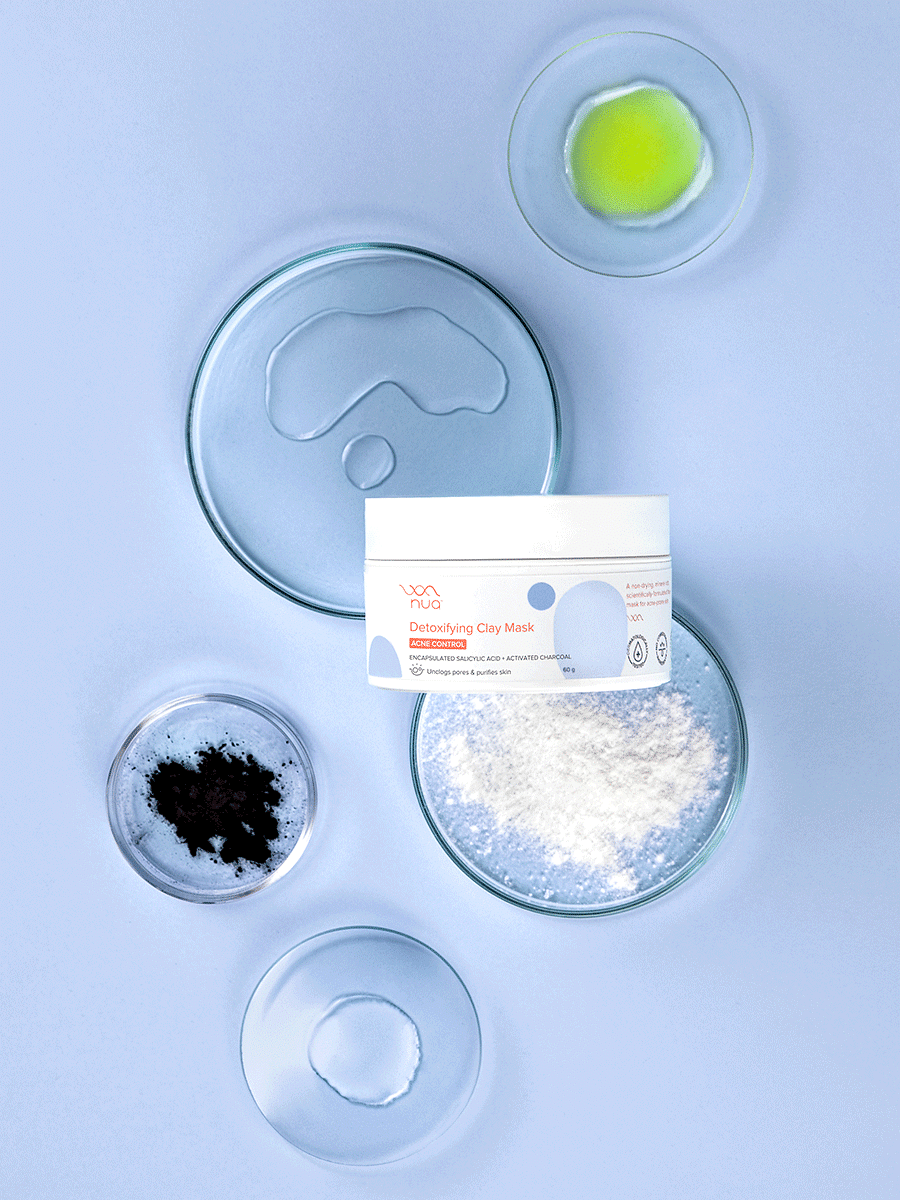 What are its benefits?
Made with encapsulated Salicylic Acid, it's the most effective ingredient that helps exfoliate the skin gently over time. The Kaolin clay and activated charcoal work together to absorb excess oil (or sebum) and remove impurities from the skin while niacinamide helps to minimize the appearance of your pores. It's a product that definitely takes the term 'detox' very seriously!
How can it be incorporated into your skin care routine?
For the most effective results, use it after cleansing your face. Pairing it with our Pore Cleansing Face Wash will create the perfect base for application. After cleansing, take a generous amount of the clay mask and spread it evenly on your face. Leave it on for 10-15 minutes and then wash it off with water. You will experience a slight tingling sensation on application – that's normal.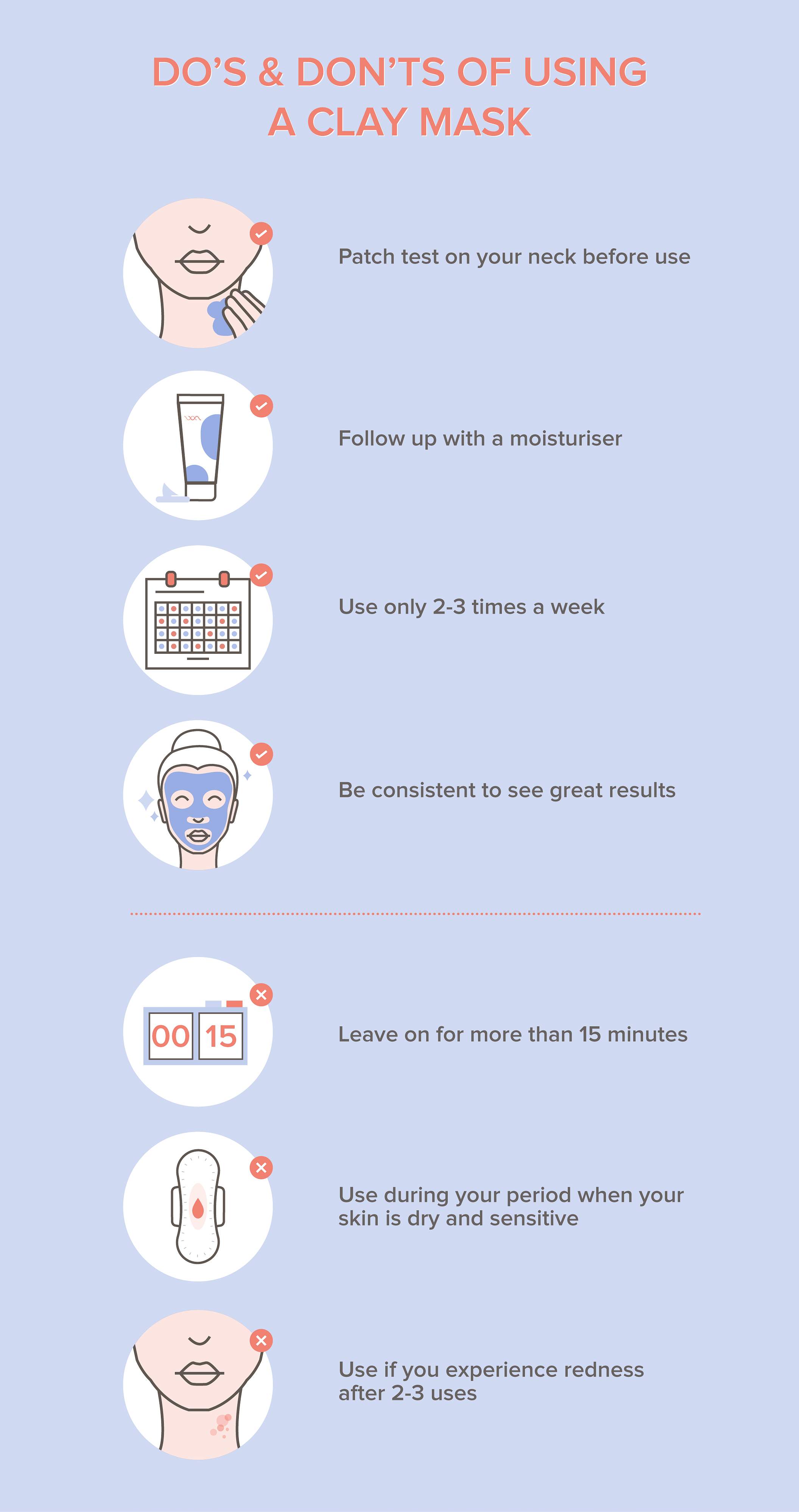 ---
We know how tough it can be to get clear skin with so many external and internal factors, but with our latest range, we want to make the task a bit easier for you! Shop the entire range here to holistically treat your acne.