There's nothing as satisfying as watching a clay mask harden on your skin, especially when you're dealing with extra greasy skin in the summer or a pimple that needs some TLC to calm down. The way the clay hardens and tightens on your skin can make it feel like it's truly, definitely working.
But do you know how clay masks work to fight these spots on your skin?
Here's all you need to know about how clay masks work and what they can do to improve your skin in the long run.
Clay is a popular ingredient in skin care products because it's highly effective at clearing out clogged skin. It helps detoxify the skin and draw out impurities and oils from its surface. This is especially helpful for people with oily or acne-prone skin. It also helps reduce excess shine as it helps balance excess sebum production, making your skin look healthier and reducing the chances of another breakout.
If you find the right clay mask for your skin type, it can be incredibly effective in boosting your skin's overall health, keeping it clear.
We, at Nua, have always looked at developing effective solutions to help you solve any issues caused by hormonal imbalances. This led to the launch of our Acne Control range of products that includes our first ever, Detoxifying Clay Mask.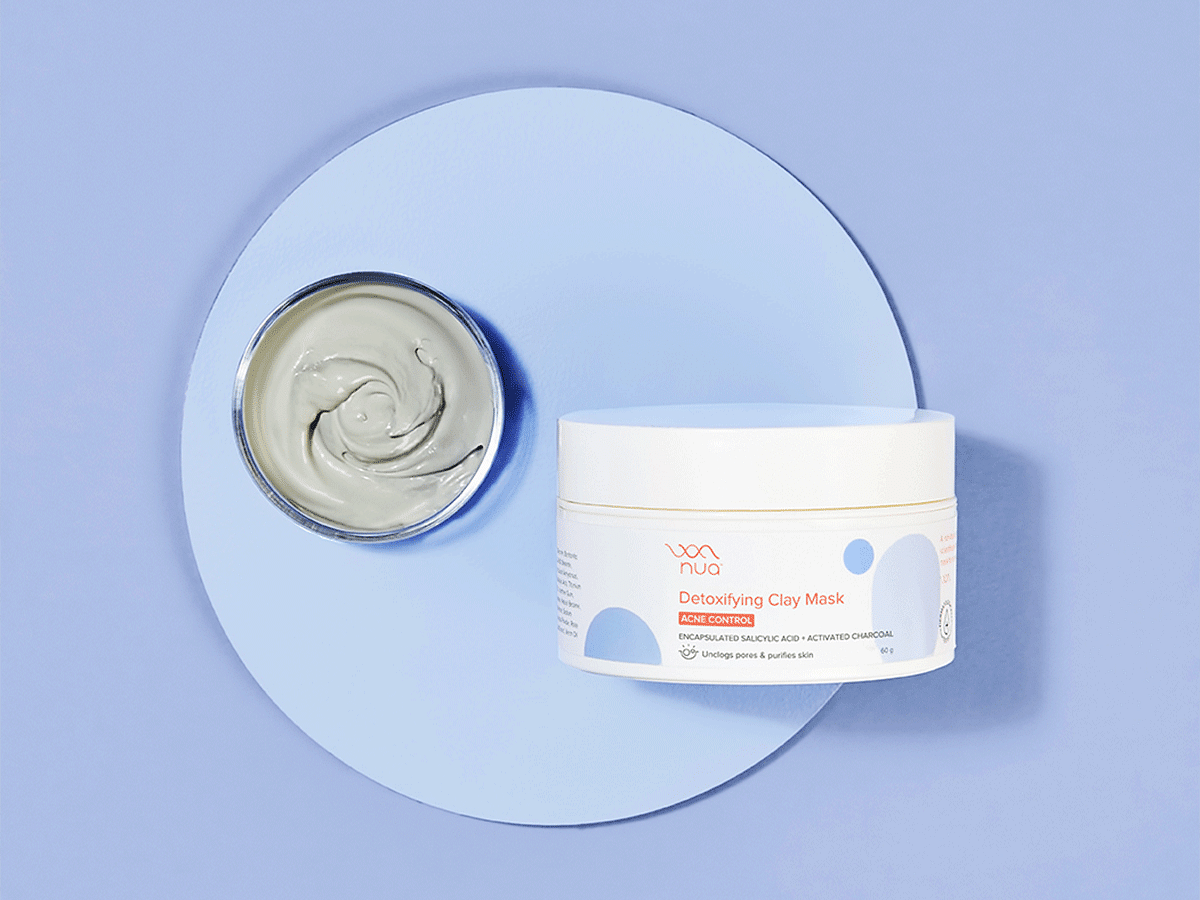 Formulated with science-backed, hydrating, and soothing ingredients, this clay mask will not strip your skin of its natural oils but will still work hard to fight acne-causing bacteria on your face. Co-created with dermatologists and cosmoceutical experts, this product works best for those with an oily skin type or combination skin type that's prone to acne and pimples.
With kaolin clay and activated charcoal, this clay mask absorbs excess sebum and removes impurities from the skin while niacinamide helps minimize the appearance of your pores. That's how clay masks work anyway!
We know how tough it can be to get clear skin with so many external and internal factors, so with our latest product launches, we want to make the task a bit easier for you! Shop the entire range here to treat your acne holistically.