Some things are like festivals. They come every year but only for a few days. We get into a brief practice of putting on new clothes and celebrating. And that is exactly how most of us maintain our intimate hygiene. A brief practice.
We look at keeping our intimate areas clean only during periods. We create period shower routines, keep the right kind of underwear, and we go all in with menstrual hygiene management. But shouldn't it develop into a daily practice? Like brushing our teeth.
Our vaginas don't need any cleaning because it cleans itself. It does not have glands of its own and is well-equipped to protect itself. But our vulva needs attention.
Some women like to clean their intimate areas only with water. Others like to use a gentle intimate hygiene product. Our Foaming Intimate Wash is specially formulated to eliminate infection-causing bacteria. It preserves the good ones which are needed for a healthy vulva.
With zero parabens and sulphates, it is safe for daily use. It comes with the goodness of:
Lactic acid – Maintains optimal pH
Aloe vera – Moisturize your vulva and is a powerful anti-microbial agent
Ashwagandha – Moisturises and boosts hydration
Manjistha – Acts as an antioxidant and fights against infection-causing bacteria
Licorice – Acts as an antibacterial agent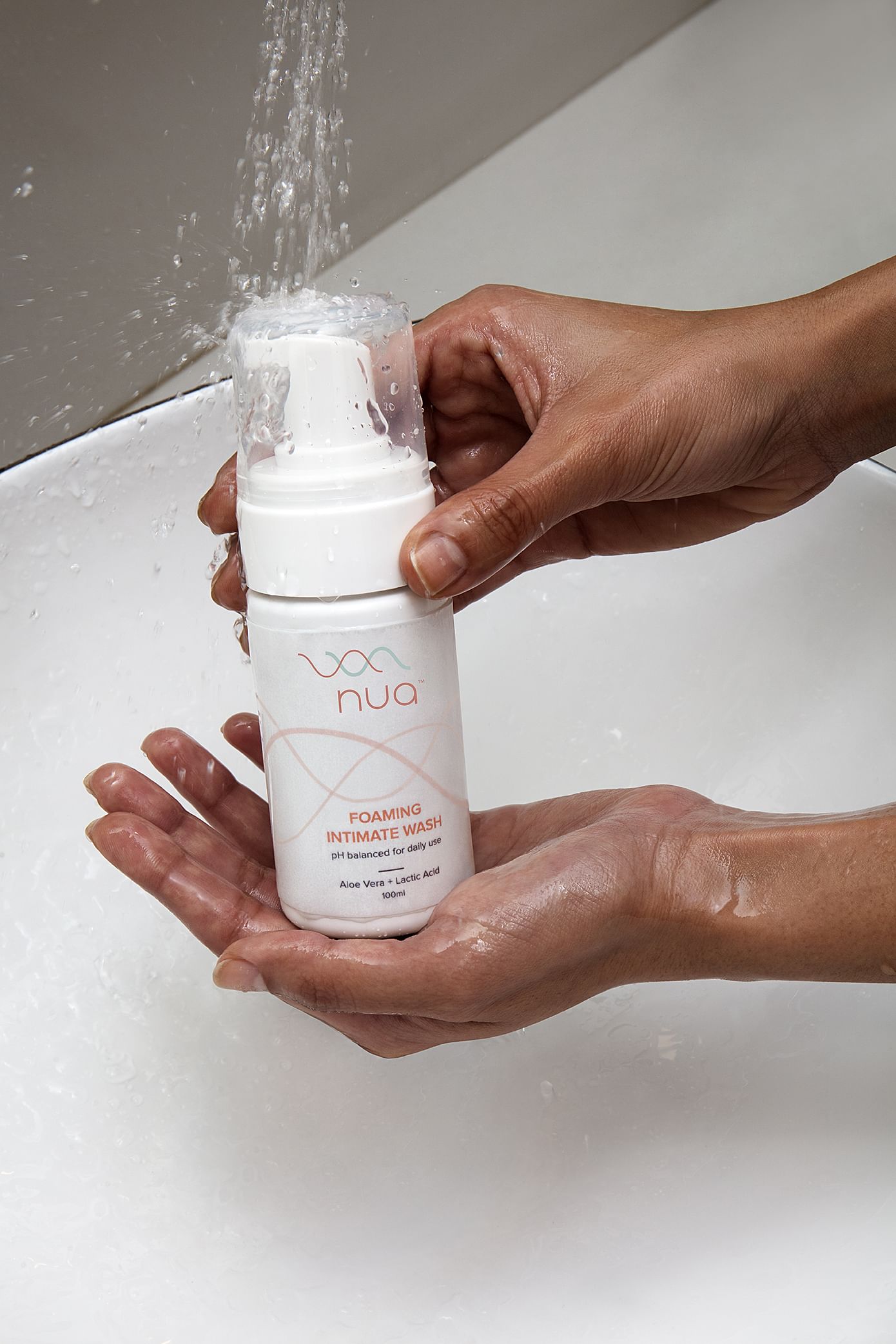 It can be used everyday while taking a shower. Take 1-2 pumps of foam on your palm and apply it on your vulva. Then rinse it completely. But before use, we suggest that you take a patch test by applying it on the inside of your elbow. In case of any irritation, stop using it immediately.
There are several other practices, other than during your shower, that can fit into your busy routine. Such as sleeping naked, wearing breathable underwear, avoiding tight clothes, and changing pads at the right interval during periods. To know about more such practices, read our articles right here.