With our Indian complexions come a million different skin concerns. If we're not busy fighting acne, we're dealing with environmental pollution, harsh chemicals and discolouration. Our skin often finds itself unable to heal with a compromised skin barrier that could look dull and lifeless.
With our promise to make our skin's health a priority, we're introducing our newest launch – the Dark Spot Corrector Serum!
What is the Dark Spot Corrector Serum useful for?
Our skin is exposed to many changes daily. Internal and external factors lead to changes in the skin's epidermis leaving it vulnerable to much more than acne caused during your menstrual cycles. The effects can mess with its hydration, texture, appearance and its overall health, causing marks to darken or take a long time to heal.
After extensive research to help heal and treat imperfections such as dull skin, acne marks and dark spots, we have developed a well-balanced skin care product in partnership with experts and dermatologists, that gives you the radiance that you're looking for.
What makes it special?
This lightweight and fast-absorbing formula combines 4 incredible ingredients in our quadra boost serum formula; Tranexamic Acid, Niacinamide, Vitamin C and Alpha Arbutin to fight any post inflammatory acne marks and dark spots. The Dark Spot Corrector Serum is also pH-balanced, making it safe and effective to help fight all types of pigmentation including post-inflammatory hyperpigmentation, melasma, age spots and boost your skin's overall health and radiance.
Why should it be a part of your daily routine?
The skin on your face happens to be most sensitive, which is one of the causes of persistent acne when left untreated. Incorporating this product will not only help fade the acne marks and dark spots, it will also even out the texture and tone of your skin, lessening the appearance of bumpy, patchy skin. Furthermore, it will also protect your face from future UV damage and increase its lost radiance. With consistent use, your face will have beautiful, healed and healthy skin.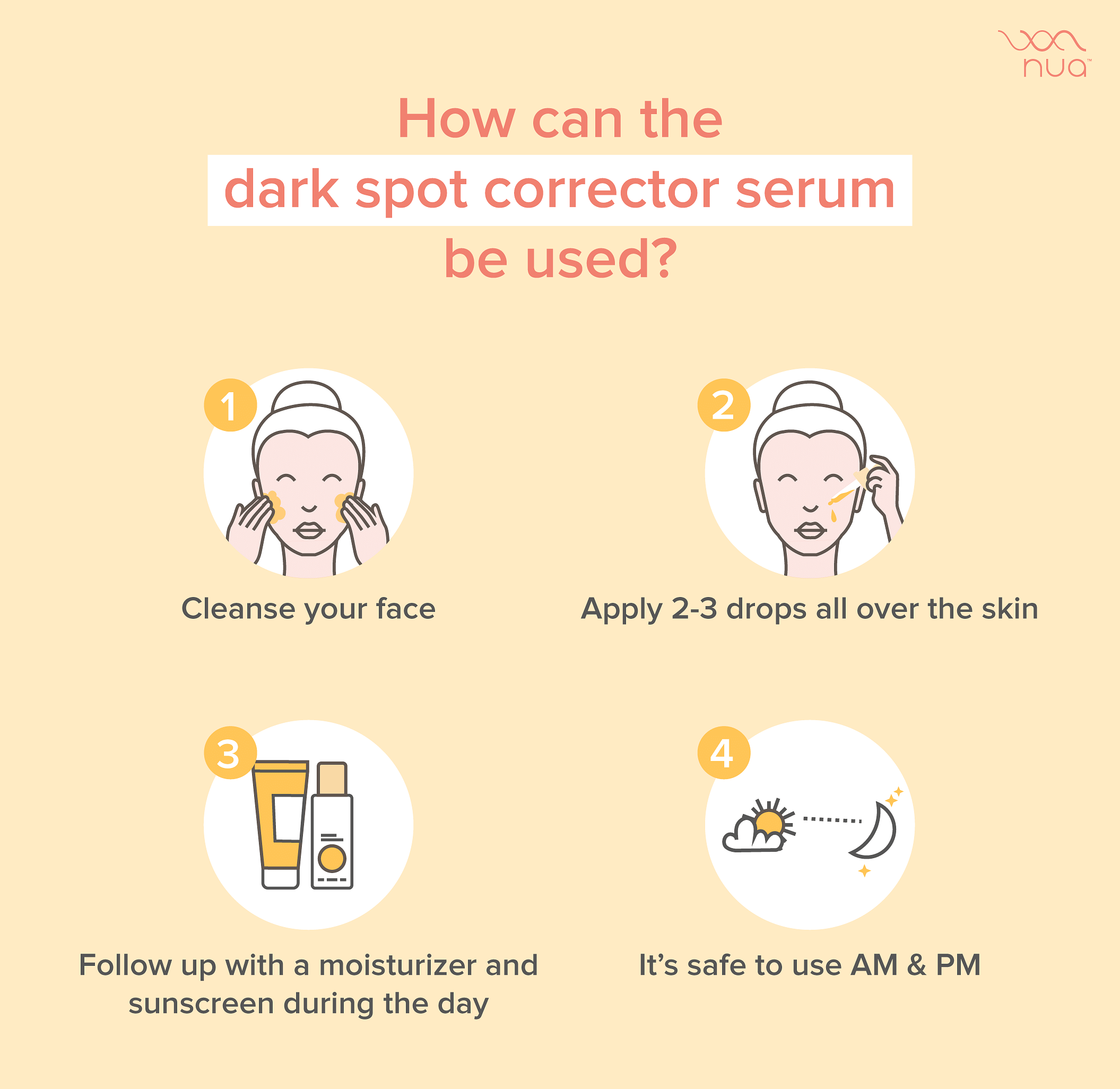 As women, we're always conscious about having spotless skin and with this dermatologically-tested, pH-balanced, non-sticky Dark Spot Corrector Serum, you will be one step away from it. Remember with skin, it's better to heal than conceal 🙂
---
We know how tough it can be to manage all your skin concerns, but with our range of acne and dark spot correcting products, we want to make the task a bit easier for you! Shop it all here.