Menopause marks the beginning of a new chapter in a woman's life. For some, menopause is a way to enjoy the changes that lead to aging – a new chapter in their lives and for some, being menopausal is the end of an era of periods which could have been a struggle.
But when oestrogen falls, the aging process of your body cells speeds up 6 times faster compared to before but does that mean a decline in the quality of your life?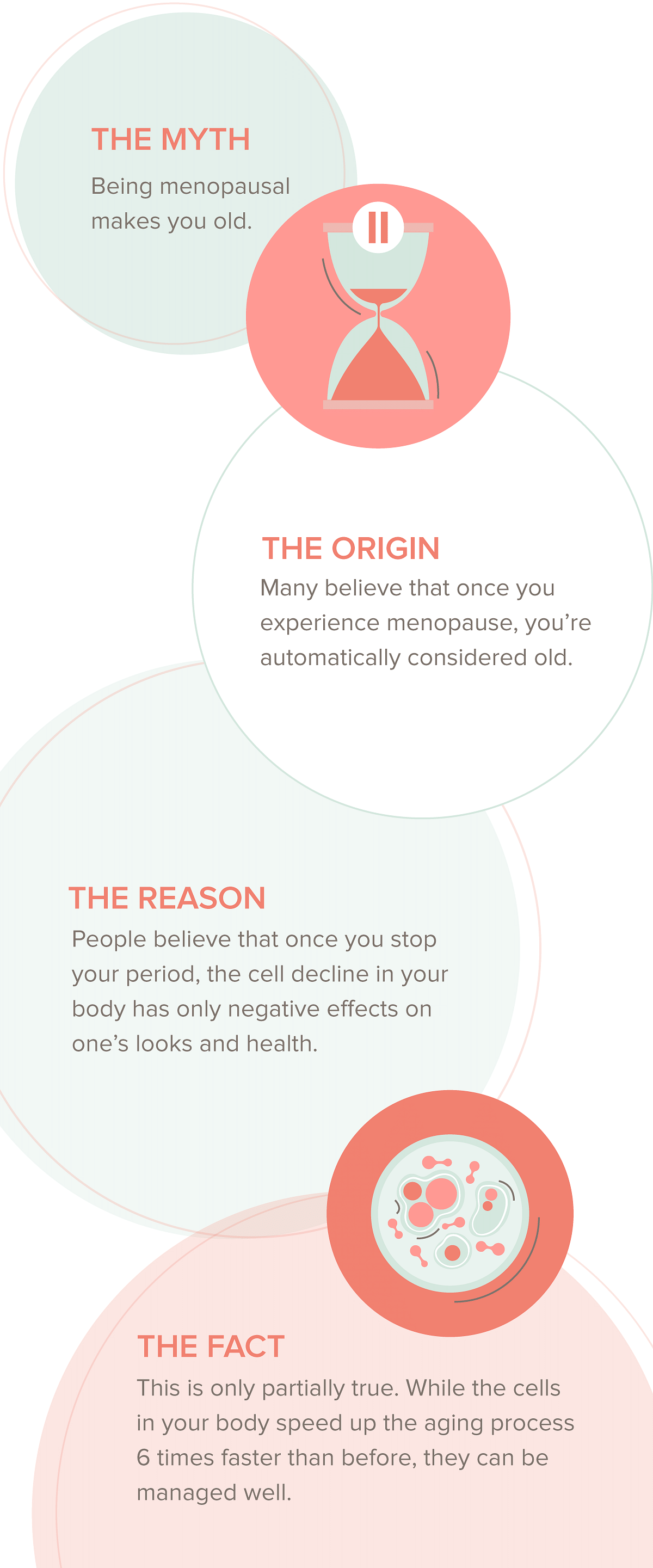 Oestrogen is important to maintain basically every part of your body, including bone health, cardiovascular health and even your skin. Local application of oestrogen creams, supplementary hormones and micronutrients can help take care of your internal well being. As for your skin, PRP treatments that restore collagen into the skin can help you tackle deep lines and wrinkles to look youthful.
Due to the fluctuating hormones, one could also feel low about their bodies changing which makes them feel older but being menopausal happens to be a natural biological process. Talking about your feelings with loved ones or even a psychologist can help you feel less alone.
While menopause does accelerate the process of aging, thanks to technological advancements we have options to make life better, more beautiful and comforting. 
---
Through 'Debunking Myths', we acknowledge period myths and expose them with verified facts. Let's debunk more period myths here.
To know more about other gynaecological topics and expert advice, read Dr. Amodita Ahuja's articles here.