We learn a lot from our community. A family, which is today over 4 lakh members strong, always gets together to help each other through periods and period care. Be it through conversations or through products, we always look for a chance to improve ourselves while connecting with our community. This sense of improvement led us to relook at our sanitary pads, and we felt it was time for an upgrade!
As our flagship product, we had designed and created the pad keeping in mind things that are necessary, such as safety, softness and size. And also things that are important for us to give to you – such as a simple and easy experience with Nua.
So, what is changing?
Softer top-sheet: We have gone the extra mile to make the pad softer than ever! Seriously, it's like a cloud.
Better absorbent core: Our pads are designed to match your flow, and to continue doing so, we have upgraded our highly absorbent core with an airlaid for better distribution. This evenly distributes and locks in the period discharge.
Increased adhesive and wider wings: To make sure that you can go about your day the way you want to, the new design ensures that the pads stay in place no matter what. This has been achieved thanks to making the wings larger and wider, and making the adhesive stronger, making it the best sanitary pad for heavy periods.
Fragrance-free: Conversations with 3 lakh women over 4 years led to this decision! Women of Nua, we heard you and now, Nua pads are now completely fragrance-free for ideal period care.
And, what is staying the same?
Pretty much everything else! Our sanitary pads continue to remain ultra thin and are 100% toxin-free so that you can have a comfortable, rashless period experience. Everything you've told us you love about our period care remains just the same; the best sanitary pad for heavy periods.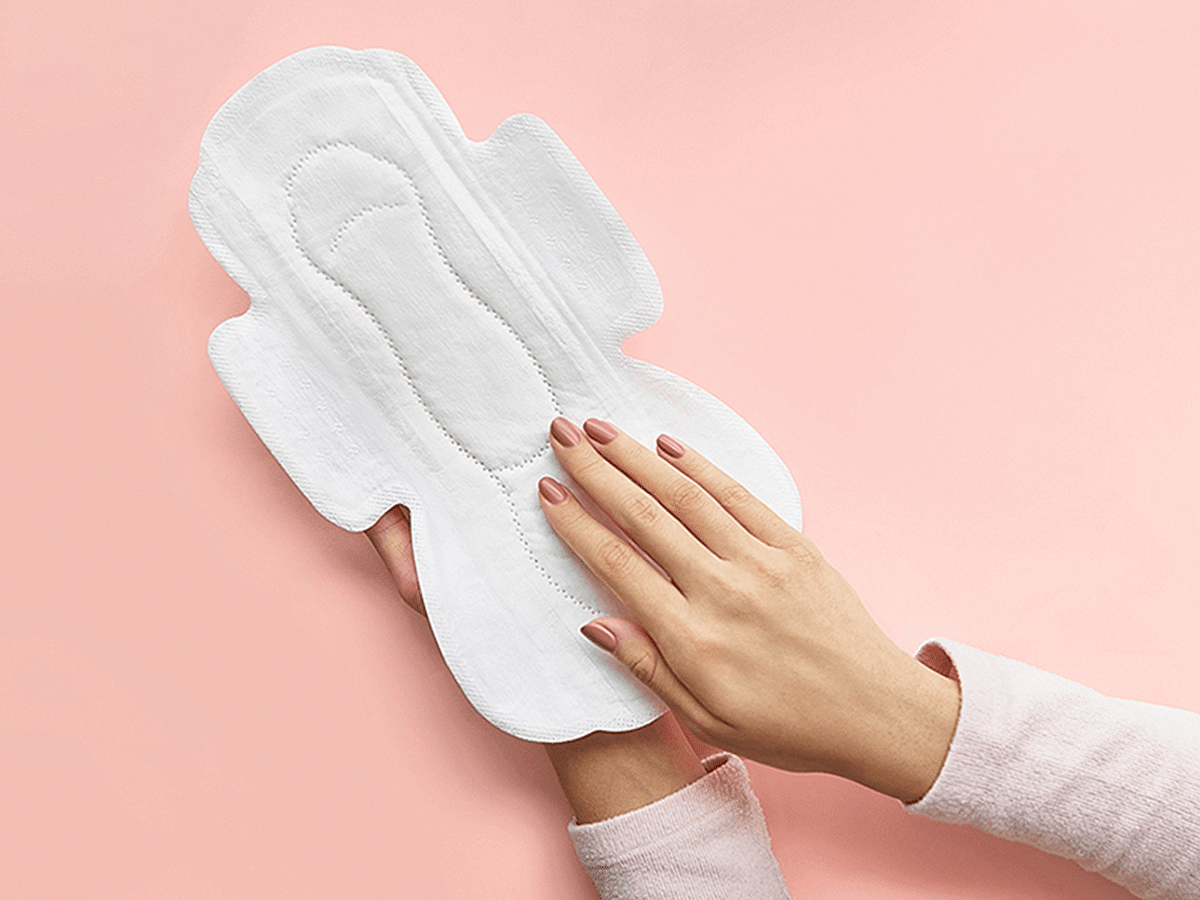 Is it still available in packs of 12?
Yes, it is! You can customize your own pack according to your flow and get 12 assorted pads in 1 pack.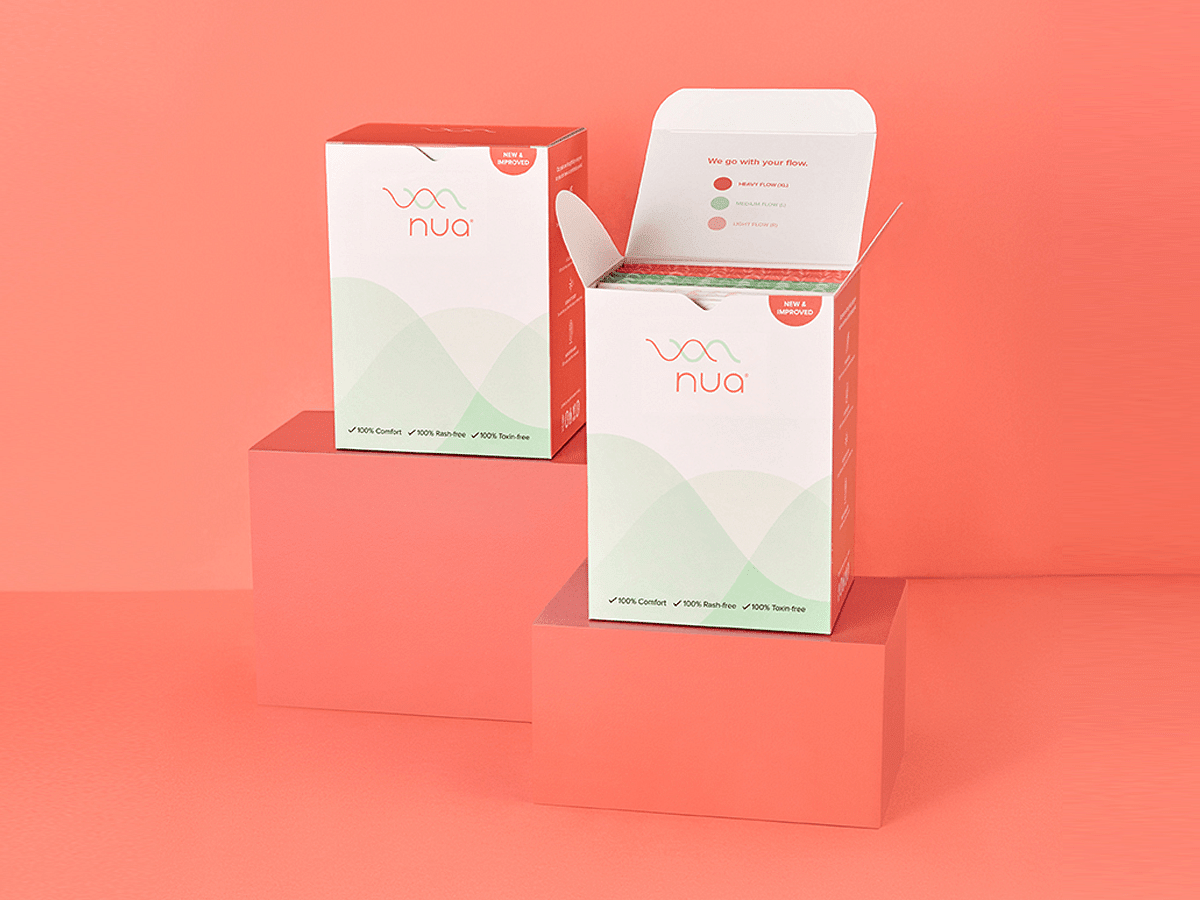 And remind me about the available sizes, again?
Nua pads come in 3 sizes for 3 kinds of flow.
Heavy (XL) – 320mm. Medium (L) – 280mm. Light (R) – 240mm.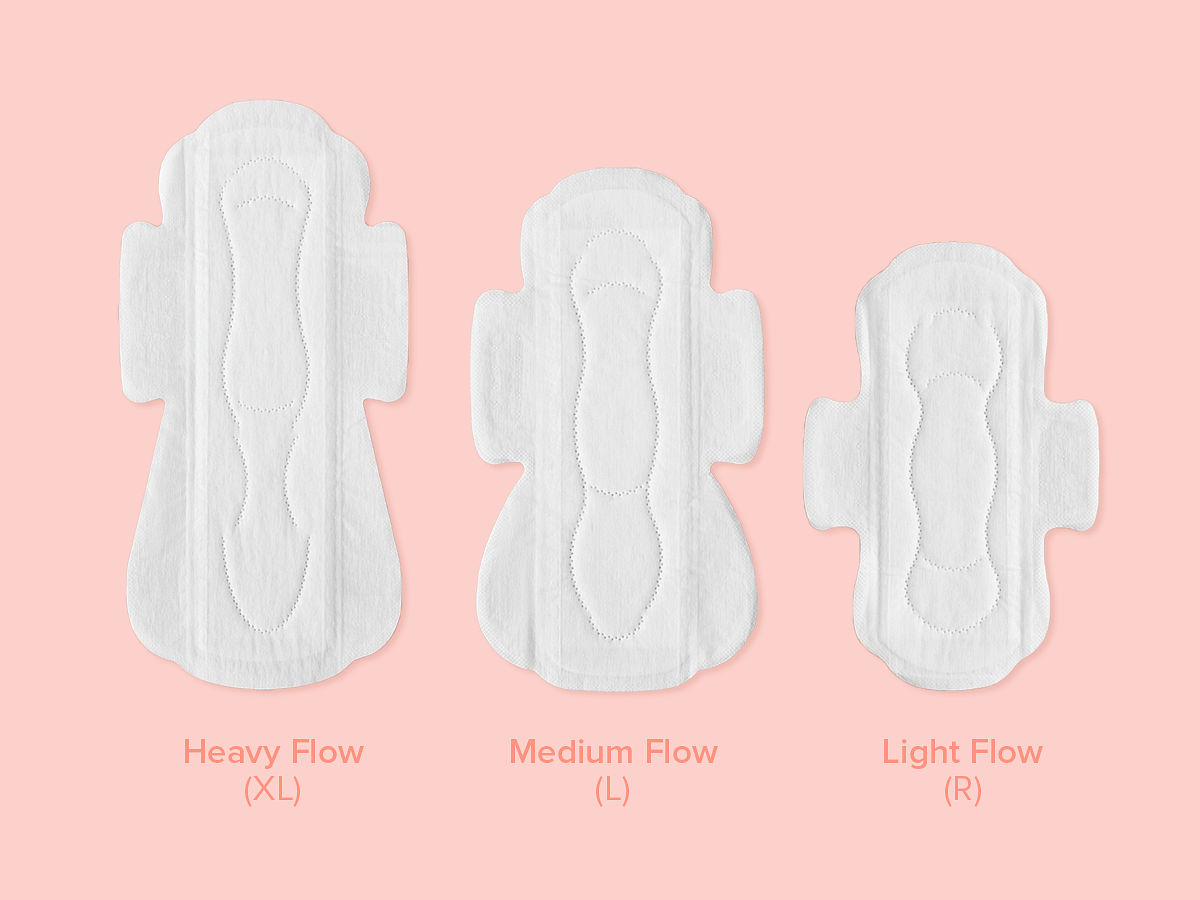 So there you have it – the new and improved Nua Sanitary Pads.
Designed by us.
Co-created by you.