Between managing cramps and premenstrual symptoms, acne does tend to flare up during that time of the month as well. We're all guilty of looking up how to treat acne too. What if we told you that all your skin-related issues could be solved using the just right balance of formulated ingredients for acne control with Nua?
Over the last 4 years, we at Nua have carried out extensive research to understand how a woman's body responds to changing hormones and took the initiative to develop effective solutions to solve some conditions caused by hormonal changes.
Co-created with dermatologists and cosmeceutical formulation experts, here's our introduction of our new Acne Control Range, your answers to how to treat acne and promote healthy skin.
What is the Nua range about?
Our skin does reflect its internal changes very closely due to our internal body mechanisms. Women experience acne every month due to excess oil-production triggered by the changing levels of hormones, the same ones that cause our periods. These hormones and their possible effects (such as PCOS) also affect skin's hydration, elasticity, and sensitivity levels, impacting its overall health.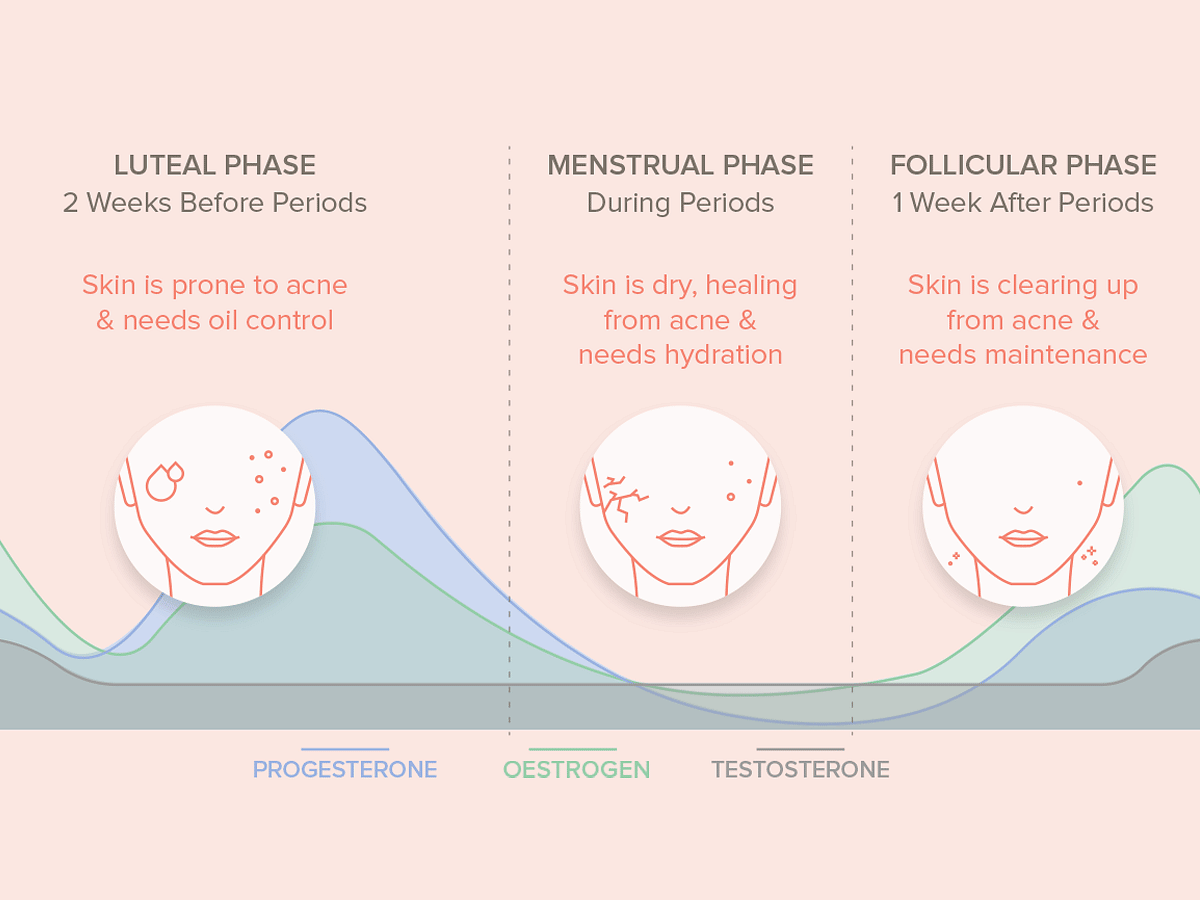 After our extensive research to help heal your skin effectively, we have developed a well-balanced, science-backed skin care system that not only controls acne but also boosts skin health.
How does it work?
We understand that your skin changes from dry to sensitive to oily, all thanks to hormonal fluctuations throughout the month. These constant changes led us to create a range of safe formulations of products that treat acne and boost your skin's health without compromising its delicate environment. Each product is formulated with acne-fighting, hydrating ingredients to soothe and treat your woes, whenever they may appear on your face.
What products are in the range?
To make sure your skin is cleansed and treated the right way, here are the products that would create the perfect routine for you (or be a great add-on to your current routine!):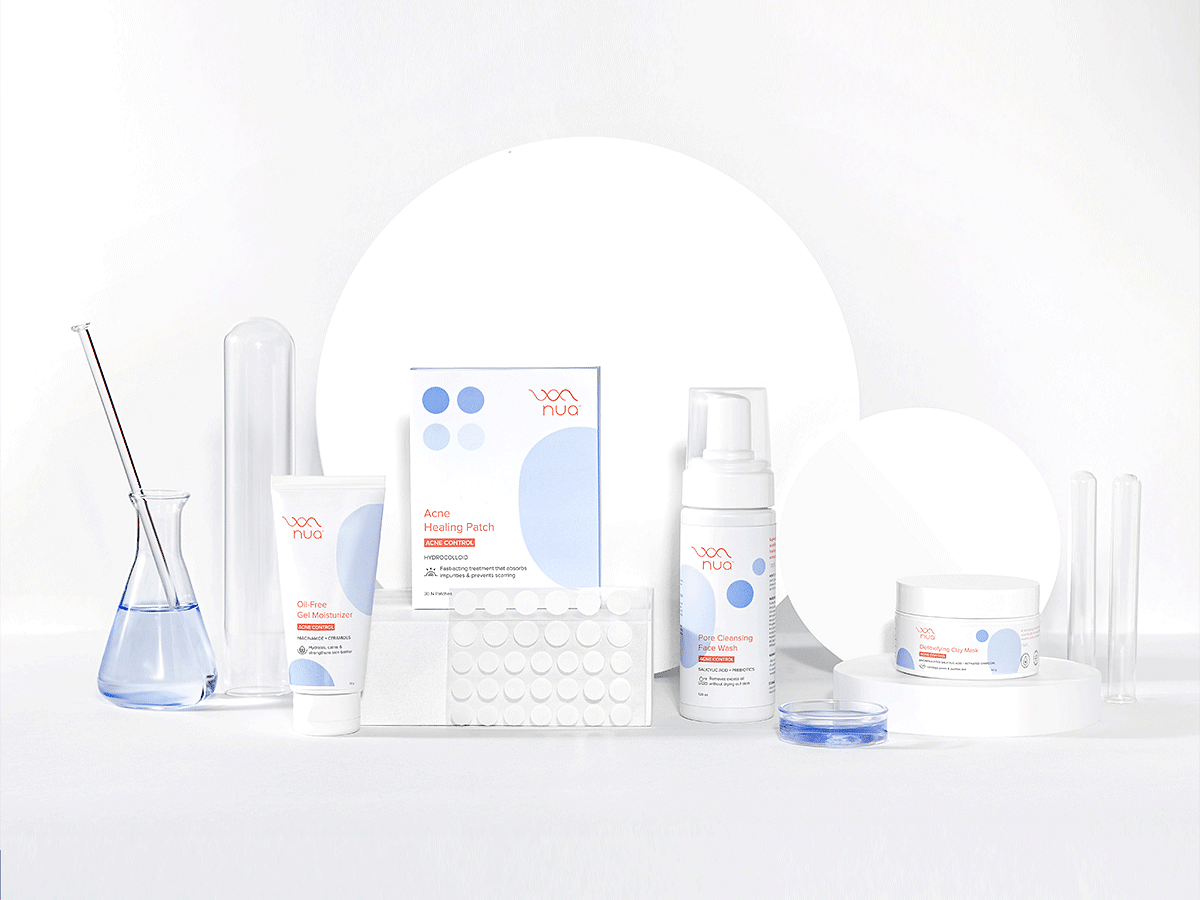 Pore Cleansing Face Wash – Removes excess oil without drying the skin
Oil-Free Gel Moisturiser – Hydrates, calms and strengthens the skin barrier
Detoxifying Clay Mask – Unclogs pores to purify the skin
Acne Healing Patch – Fast acting treatment to heal spots and prevent scarring
Why use it?
We understand periods and hormones like nobody else. Not only are our products co-created and tested by dermatologists, they are also Made Safe certified, paraben and sulphate free, non-comedogenic, and have no added colors.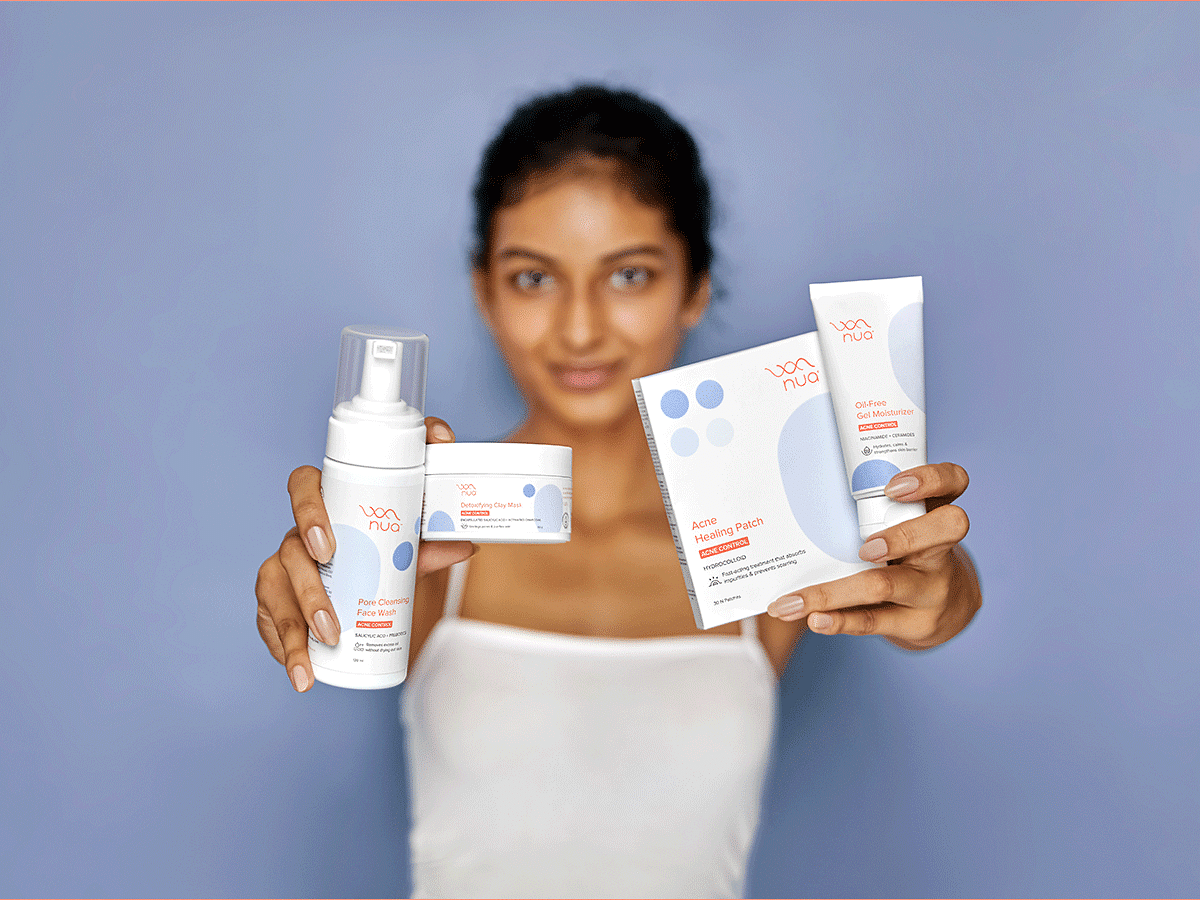 Looking up ways on how to treat acne just got a lot easier! We're always looking for ways to improve our standards of wellness and with this range, we aim to make it easier for you to find the right routine. Especially, since all your skin's needs have been taken into consideration.
Nua Acne Control Range
---
It shouldn't be a constant struggle for you to have healthy skin. With our Acne Control Range, we hope to help you out on your journey to achieve just that and help treat acne along the way. Shop all the products right here.