When it comes to sanitary pad disposal, we're all trying to figure out the most sustainable way to do the job. Not only do public bathrooms lack pad-disposal bags, we're always stuck in an endless loop of understanding how to dispose of sanitary pads safely even at home!
It's important to remember that wrong sanitary pad disposal can be detrimental to the environment and mess with the delicate ecosystem of menstrual hygiene management. With the threat of germs, it's vital to ensure its safety.
Pads with plastic content take up to 800 years to degrade, while cotton or cloth ones are placed within our garbage bags without being separated from other recyclable waste. Disposing sanitary pads properly rests on the process carried out by each menstruator, either at home or on-the-go.
Here are three solutions for how to dispose sanitary pads properly:
Separate pad disposal bags
The most common and convenient method of sanitary pad disposal is to have separate disposal bags. While some pads do not have their own covers, what can be done is to remove and wrap the pad, enclose it in its own bag and then place that disposed bag into the garbage for better disposal.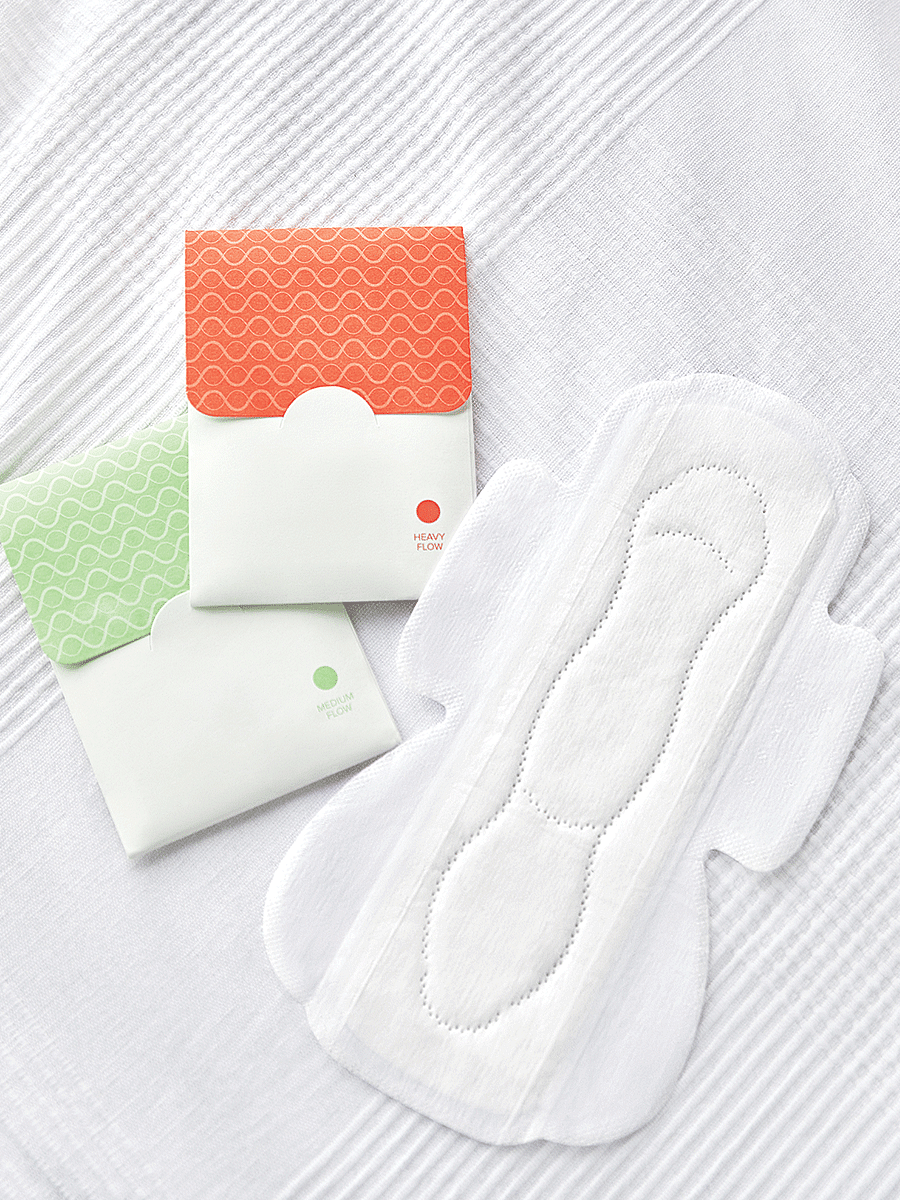 PS: Nua's Sanitary pads come with their own individual premium disposal covers to help you when needed. Check it out here.
A different sanitary pad disposal bin
Nothing would be better than having one's own sanitary pad disposal bin. This can be placed either in your family bathroom or only used when you have your period and need to dispose sanitary pads only. It also means regular upkeep of the bin, even when not in use. Make sure you use a bin with a cover to keep odor and insects away.
Fold & cover method
Mostly to be used during emergency cases while travelling or when your period arrives suddenly, this method for sanitary pad disposal comes in handy. Before disposing of the pad, fold it and wrap it properly in toilet paper. You can additionally secure its proper disposal by using the plastic/paper cover of the new pad you will use as its replacement. This will ensure adequate emergency disposal but keep germs and odor away.
By making a wise decision, you can make a positive difference in the environment and keep everyone on the planet a bit safer.
---
We aim to help you take care of all your menstrual needs. Take a look at our range of products for all your period essentials here.