Whether it's time away from your laptop to rest or a 20 minute walk in the morning, it's important for everyone to find some way to tackle their PMS symptoms. With the additional pressure of living through a pandemic, daily reports of inflation, and a family to keep running, it gets hard to find a quick fix to balance cramps, bloating and discomfort.
To help you get some much needed peace in your busy schedule, we created Balance – our essential oil roll-on that contains an aromatherapy blend to help you tackle PMS symptoms. However, do you know how it does the job?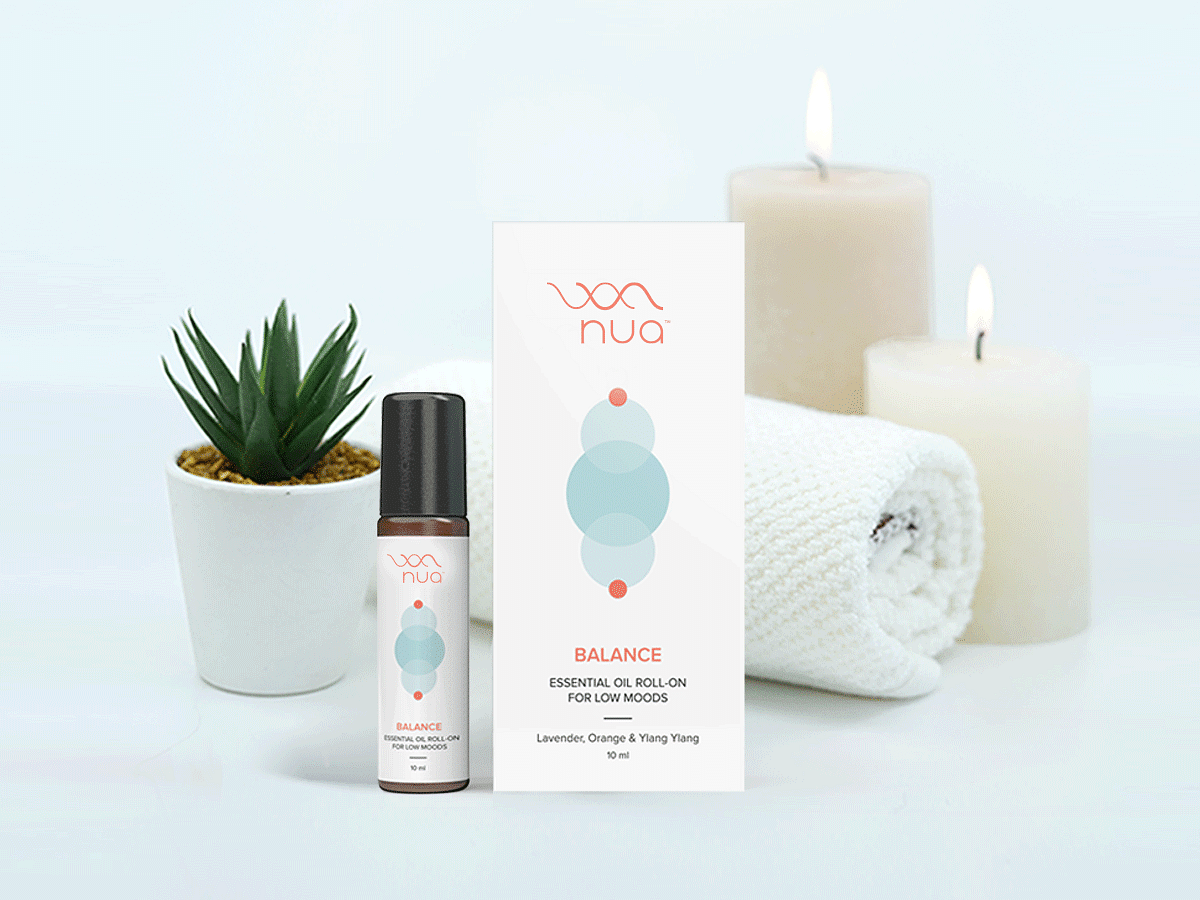 Here's how Balance can bring some much needed balance during your menstrual cycle:
1. It's backed by science
Essential oils are predominantly used to regulate our mental state. When essential oils interact with the skin and are inhaled through our noses, our nerve cells detect the scent and send messages to the limbic system. This system plays a huge role in our daily mood fluctuations. Thus, in this manner we can see how scents help us clear our cluttered mood which is the most common PMS symptom.
2. Fights stress & irritability
The art of using essential oils in the right blend to help control our moods is known as aromatherapy. Balance contains a 100% essential oil blend of lavender, orange, ylang ylang and rose to not only improve and elevate your PMS symptoms but also reduces stress related issues such as anxiety, sadness, insomnia and irritability.
3. Made for everyone
No matter what age you are, Balance can be used by all! Whether you've just started your menstrual journey or have been experiencing PMS symptoms for a long time, the roll-on is a safe product to use. That being said, pregnant and lactating women should consult a doctor before its use, and also a patch-test can rule out any unknown allergy.
4. It's pocket friendly
You don't have to worry about carrying different scented products to help you with aromatherapy. Most essential oils come in bottles that could leak in your handbag or are in super tight packaging that makes it difficult to open, especially if your PMS symptoms have already kicked in. With a roll-on, all you have to do is swipe it on whenever you need it with no complicated application.
---
We know how tough it can be to manage PMS symptoms, but with our range of period care products, we want to make the task a bit easier for you! Shop it all here.