When it comes to an intimate wash, many are still curious about what it is and how to take care of intimate hygiene using one. Let's deep dive into the world of intimate washes and what they can do for your body.
What is intimate wash?
An intimate hygiene wash is a formulated solution created for women to cleanse their intimate area AKA the vulva and its surrounding skin. An intimate wash is also used for the treatment of any dryness, itching, and irritation around the vulva. Know more about the differences between the vulva and the vagina here.
Why do I need one?
Period or no period, an intimate hygiene wash goes a long way in keeping you clean. While the vagina (the canal between the vulva and the cervix) is a self-cleaning system that protects itself, the vulva is an external section of our genital system. It needs to be cleaned regularly to maintain intimate hygiene.
Body washes and soaps are made with ingredients that can be too strong for the pH balance of the sensitive skin of the vulva. This could make your symptoms of dryness and itching even worse. Intimate hygiene washes are created taking this in mind and are effective at not just cleaning your skin but will keep it protected from further irritation.
Who can use an intimate hygiene wash?
All women can use intimate hygiene washes and products. It's safe to use daily, no matter if you're on your period, pregnant, or just want to feel fresh. It's recommended as the best way to clean the vulva without irritants that could be present in a regular body wash or soap.
At Nua, we know that choosing the right intimate hygiene wash and using it the proper way is the key to maintaining your vaginal health. To make choosing the right intimate wash easy for you, we have the perfect choice for you with our Foaming Intimate Wash.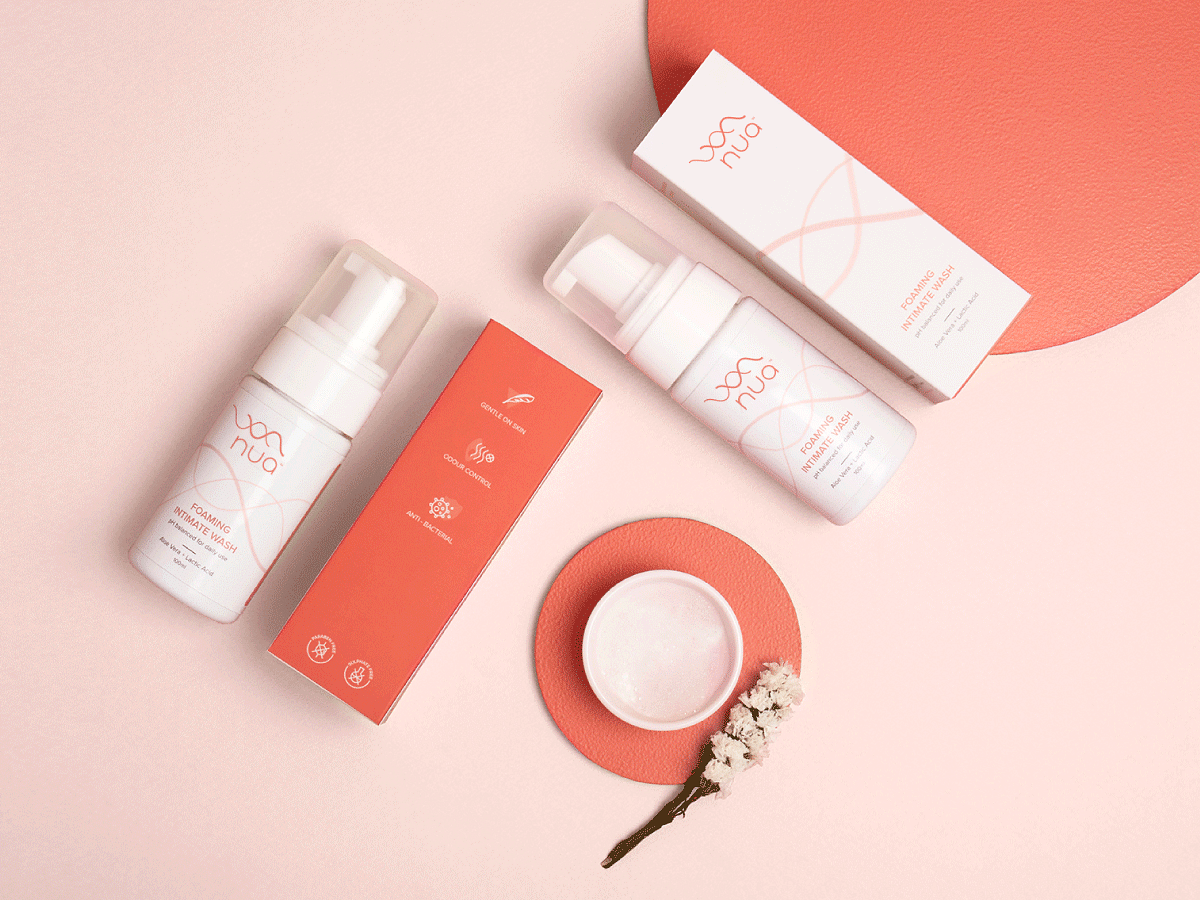 This gentle cleanser is specially formulated keeping all the mentioned tips in mind and will keep your vulva healthy with its daily use. Paired with our Everyday Panty Liners, you'll be protected from any discomfort caused due to discharge too!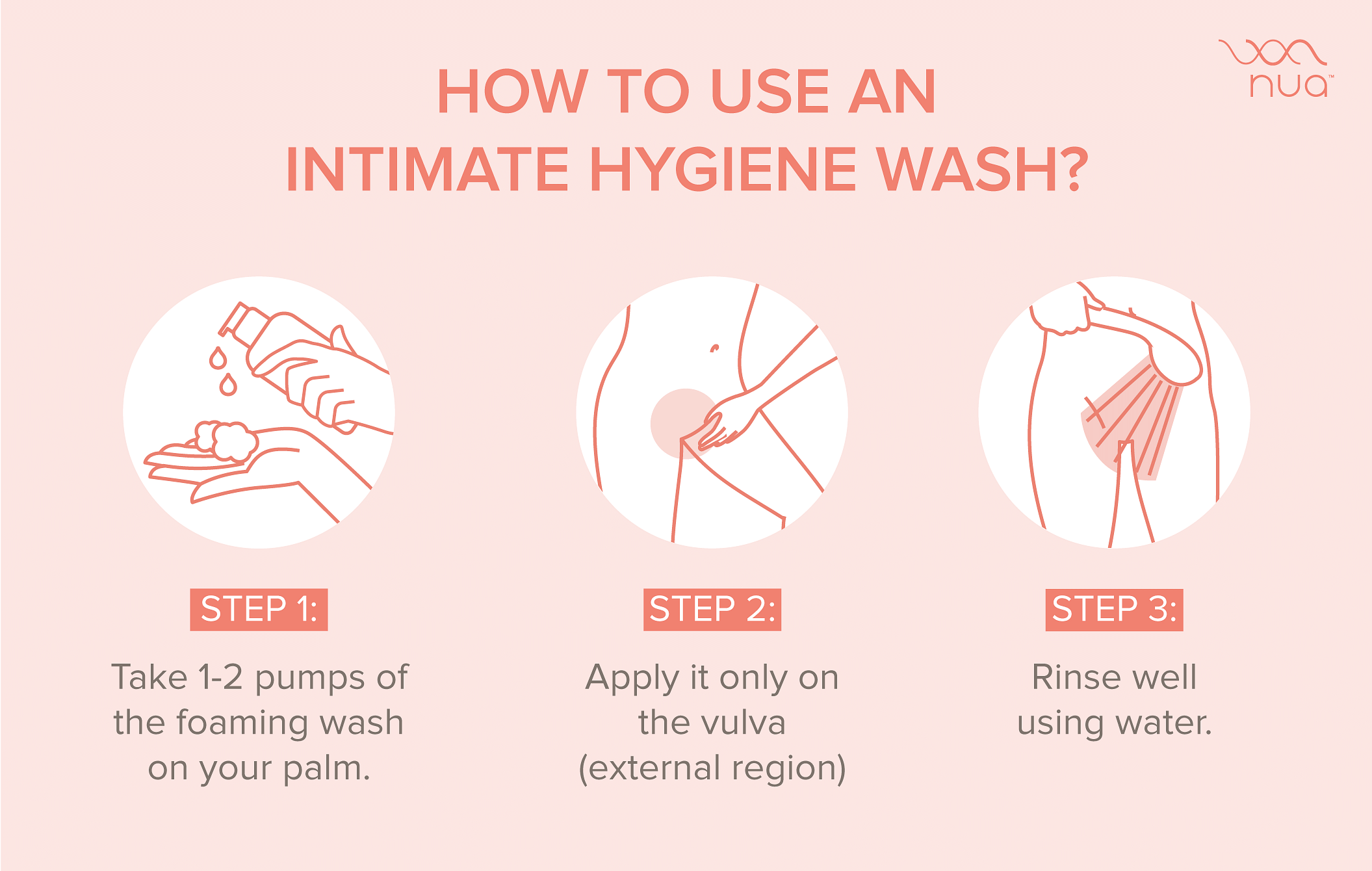 ---
We aim to help you take care of all your menstrual needs. Take a look at our range of products for all your period essentials here. Where else would you like your intimate wash need besides a good formulation.