We're just a few days away from honouring Menstrual Hygiene Day across the globe, yet as per reports*, 71% of Indian girls do not know what menstruation is until they get it. As we come closer to understanding how to bridge this gap, let's go back to the basics – what menstrual hygiene means for all of us and why we should be talking about periods.
'Wellness' is a term that is often associated with luxury, especially in India. Rather than it being seen as a necessity, it's an entirely separate entity. In the context of menstrual hygiene, the message is simple: 'Hygiene and access to hygiene is basic'. Every woman deserves and should have the right to maintain hygiene during their menstrual cycles; and we believe education is the right step in this journey.
Over half of the world's population menstruates, yet it's a topic that's spoken in hushed tones. From a biological perspective, this function in the female body is at the center of the journey of human life and its creation, but still, the stigmas around menstrual functions being 'dirty' and 'impure' continue. With our collective efforts to talking about periods openly and in a non-judgemental manner, we can and should band together to bring a change.
The more we, as women, share our stories and experiences, the more we learn, get informed and get educated. Without that education and information, awareness stays incomplete.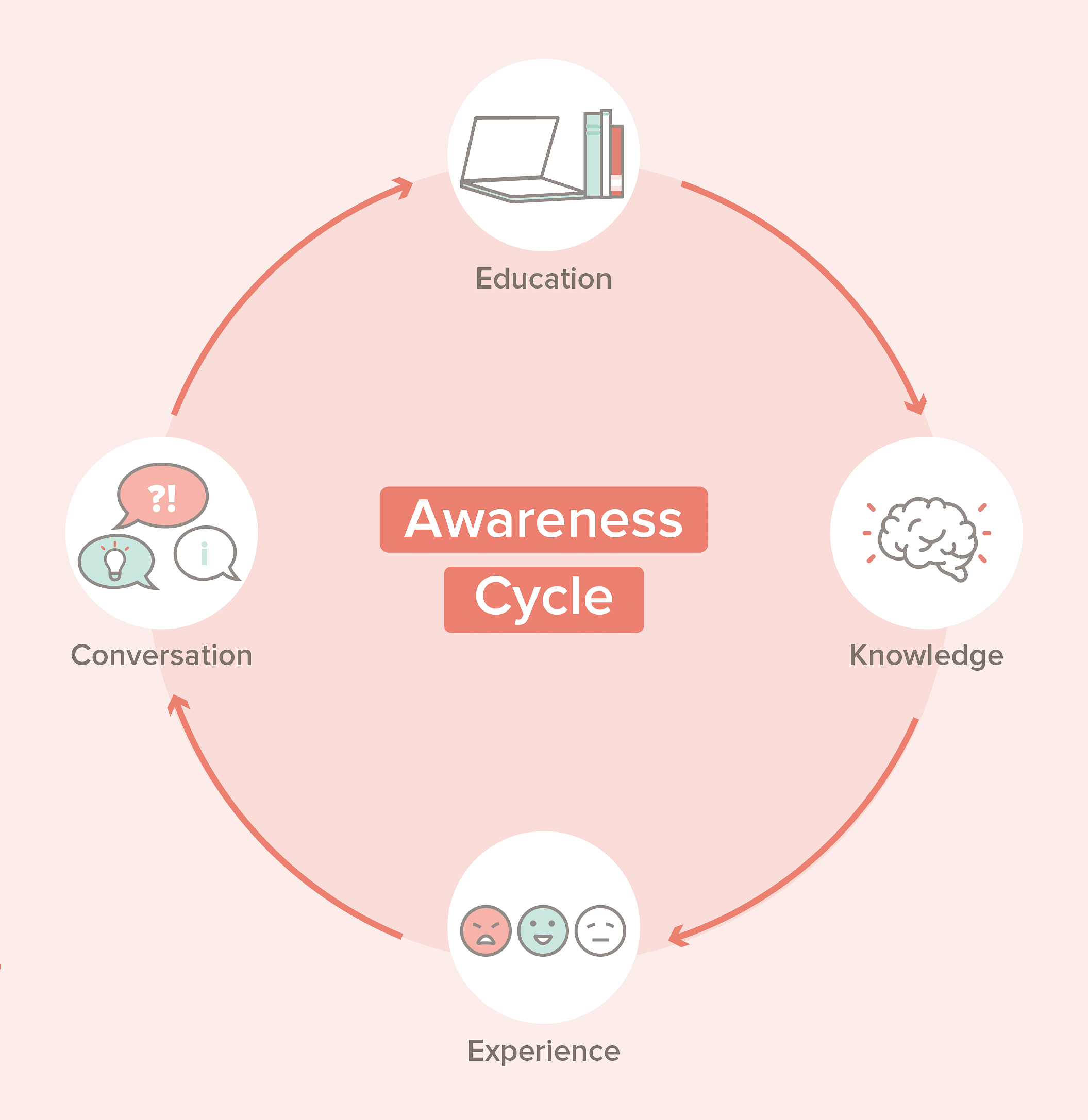 While hygiene is a basic need that every woman deserves, we want to elevate that concept to ensure every woman empowers herself to be her own health advocate. We believe that's when the journey of change will truly begin.
At Nua, our path to providing solutions for women starts by highlighting each and every woman's right to have access to the menstrual care they need – and health care access starts from bringing this subject to the forefront of our daily conversations and normalizing it.
With the platform that we have, the strong community of over 550,000 women that we have built, and the content that we create, our hope is to motivate women to inspire those around them. Having Deepika Padukone as a representative for our Period Care range strengthens this sentiment. She inspires millions with her stories and so, we believe that when a collection of voices come together, women's wellness won't have to be a luxury only few can enjoy.
Yes, 'wellness' is a term that has the reputation of being unattainable, but let's change that narrative – after all, wellness in its most basic form begins with hygiene. And every single woman has the right to claim it as essential.
---
This Menstrual Hygiene Day, join our journey to ask and receive the resources we need for better health and hygiene. Stay tuned to hear more from Deepika talking about periods herself!
* As shared by Business Insider, DNA India, Report (Dasra, Kiawah trust and USAID)