In our series, 'Periods and I', we talk with women, who are making a mark in everything they do, to discuss how they manage and embrace their periods as a part of their lives. What do they do? Is there a special routine? Or is it just like every other day?
Let's find out!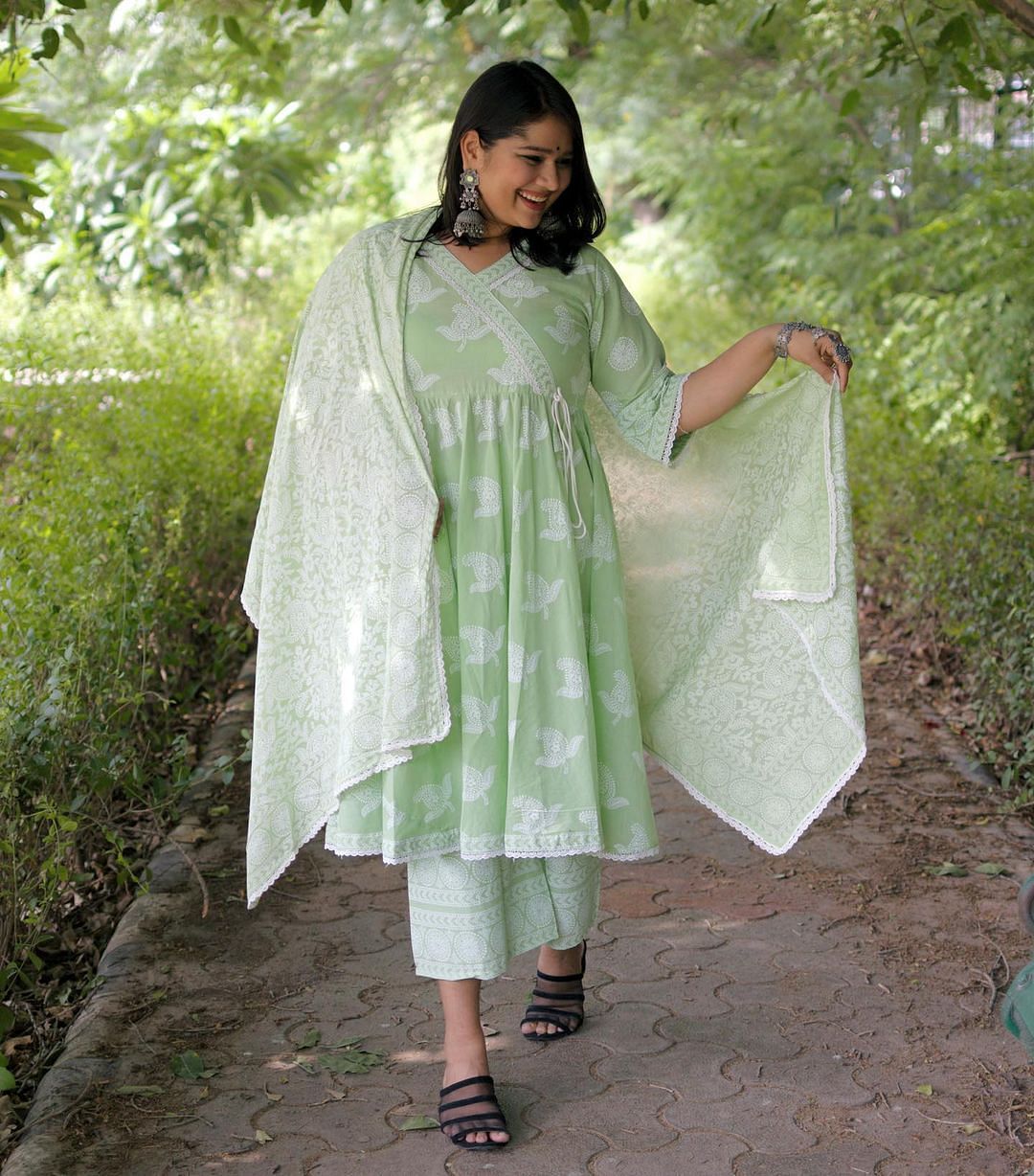 Let's read on to find out more!
1. Tell us a bit about yourself and what you do
I am Diksha Singhi, a businesswoman and digital content creator. Apart from running a jewellery business, I actively create content on body positivity. I am working towards something where I want to promote what is called FAES – which is Fashion At Every Size – and HAES, which is Health At Every Size.
2. When did you start your journey as a Digital Creator?
To be very honest, I did not start it thinking that I would create content around body positivity. I actually started creating content around my weight loss journey, which is very contradictory to what I do now. Back then, I was just posting videos without thinking much.
I soon realised that any intentional activity for weight loss can only lead to a weight cycle. This is quite bad since weight cycle results in more eating disorders. When you feel you have gained weight, you stop eating. And then when you feel weak, you eat too much.
3. How did creating content help you?
Creating content helped me understand my body better. Once I started gaining back all the weight which I had lost due to my eating disorder, I stopped creating content about weight loss. I stepped back and reflected on myself. It took me some time and I started working out again but this time not with the intention to lose weight but just to work out.
It became a part of my process, I enjoy doing it!
Your body is your home and you need to work on it.
4. What made you walk on the path of redefining beauty?
I feel there is a stereotypical definition of beauty standards of being thin, tall, fair, have long hair, pretty nails, and so on. I am just trying to change that by explaining that's not how women live.
Some things exist irrespective of our sizes and how we look, like stretch marks, dark underarms and cellulites. Anyone could have them. These are the things people think are unnatural to have. So, when I say redefining beauty standards I am not just saying looking a certain way or a certain size.
Instead of focusing on how we look, we can focus on what we can do and what our bodies can do. That would definitely help more of us to feel confident.
5. Did eating disorders ever affect your menstrual cycle?
When I just started working out, I was diagnosed with a mild case of PCOS and there was a period of starvation followed by a period of binge eating. Since, I always deprived myself of food, I always felt like eating more. If somebody would advise me to stop eating rice, I would stop eating rice. But now because of my active lifestyle I am definitely able to take better care of my health.
6. Tell us about your first period.
I remember getting my first period during a vacation. My mother would always want me and my sister to work out on the terrace but we would end up playing.
That morning, I was experiencing stomach cramps and could not comprehend why I was getting them. I told the same to my sister which she took as an excuse. I went home and informed my mother about the cramps and she realised the reason behind them. I went to the washroom and started crying looking at my first period blood. Interestingly, me and my family had planned a trip and were travelling the same night to Sikkim and Gangtok. Ever since then I have almost always got my periods when I am travelling.
I am definitely looking forward to use Nua Cramp Comfort to ease my period cramps!
7. How have you managed your period at work?
Once, I was on my way to the office and while in the cab, I realised I had got my periods. When I reached the office, the period pain was unbearable. I laid down on my office couch and rested for almost 30 minutes. There are also times when I get periods in the middle of shooting videos for Instagram. While at work, I make sure to frequently use the washroom to clean the vaginal area properly. Along with that, I invest in good quality sanitary pads and dispose of the pads properly. I also make sure to drink a lot of water.
8. Do you feel there are enough conversations around periods and hygiene? If not, what do you think should change?
We are having conversations around periods but there needs to be more. There needs to be conversation from the opposite sex or about other people who have periods but are not women. Also, women who are not experiencing periods should be included in the conversation, too. Only privileged women who are educated are talking about it and specially in India where the majority of the crowd is rural not urban, we need to understand not every rural woman is comfortable and confident to talk about her periods openly. I believe, through these conversations, interviews, movies, and digital media, more and more women will get aware and join hands in building an open and safe environment for each and every woman irrespective of class, religion.