In our series, 'Periods and I', we talk with women who are making a mark in everything they do, to discuss how they manage and embrace their periods as a part of their lives. What do they do? Is there a special routine? Or is it just like every other day?
Let's find out!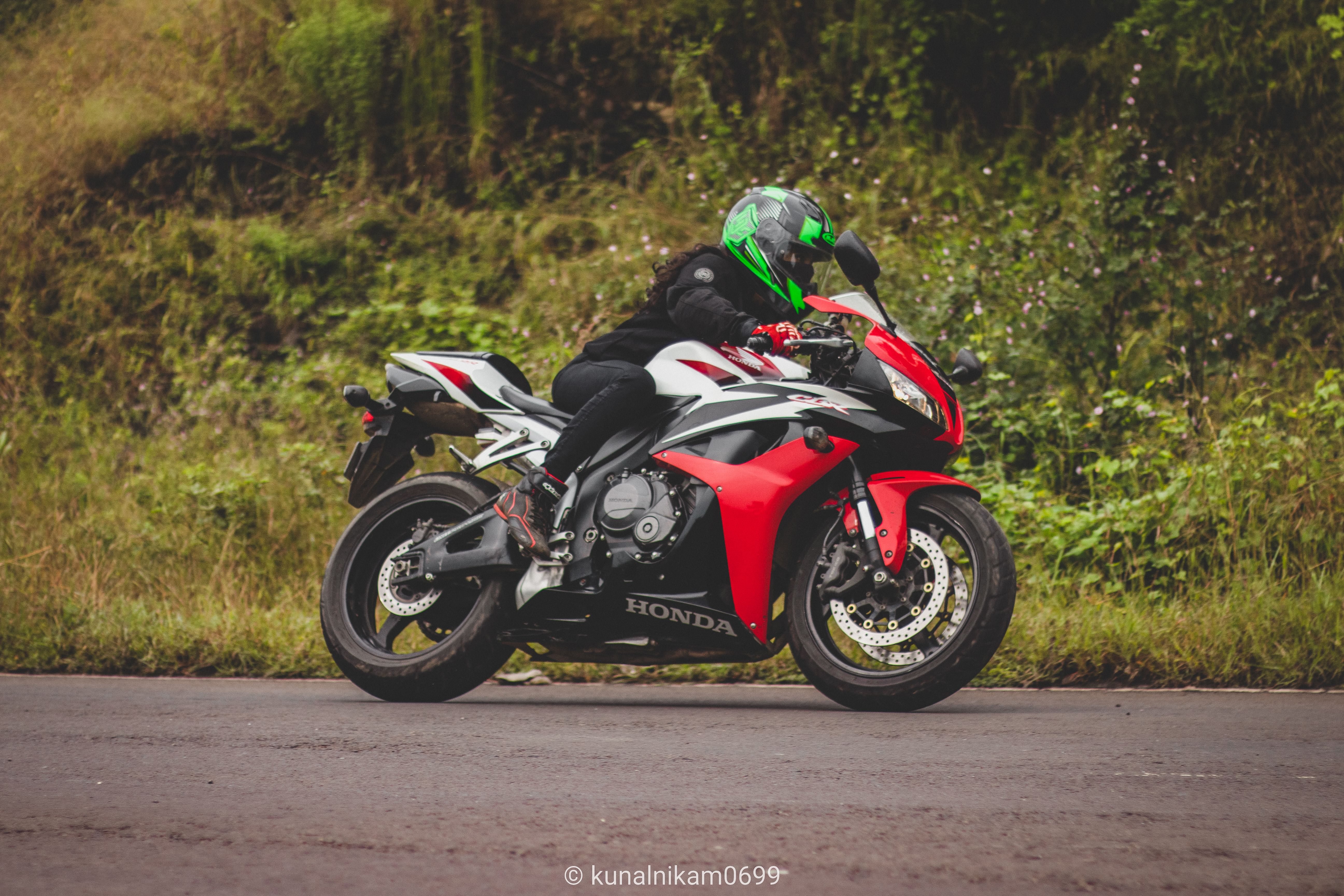 1. When did you discover your love for biking and what inspired you to pursue it professionally?
I come from a village and my family occupation is farming. When you live in a village, you know that people are often opposed to girls doing things which are generally associated with "manly activities", like farming and biking.
I immediately knew that this is what I wanted to do. Thankfully, my husband turned out to be a stunt rider. In fact, he is known to be India's very first superbike stunt rider. He helped me and inspired me to pursue my dreams. He taught me so many exciting stunt moves and he always supports me whenever I participate in any races.
2. Your profession involves racing, biking on rough roads and tracks, and stunt riding. How do you manage all of this during your period? Do you track your cycles?
I am somebody who gets really bad cramps. Not just that, my whole body aches during periods. My periods are regular and so I just try to keep the date in mind and while going for stunt practices, I carry all the things that I need. There have been so many times when I've got my periods during a race or a motocross. I had to drop everything and immediately rush to the bathroom. I would put on a pad in a hurry and then run back to the race track. Now it's like a habit and I am better prepared.
3. Do you experience PMS symptoms? If yes, how do you cope with them? Have they ever affected your biking performance?
I do experience PMS symptoms but I prefer going along with them without taking any painkillers. If I am at home when I get my periods, I do some basic yoga and drink lots of water. But when I am outside riding or practicing stunts, I honestly don't feel anything. It's like periods can't hold me back; I just do what I love to do.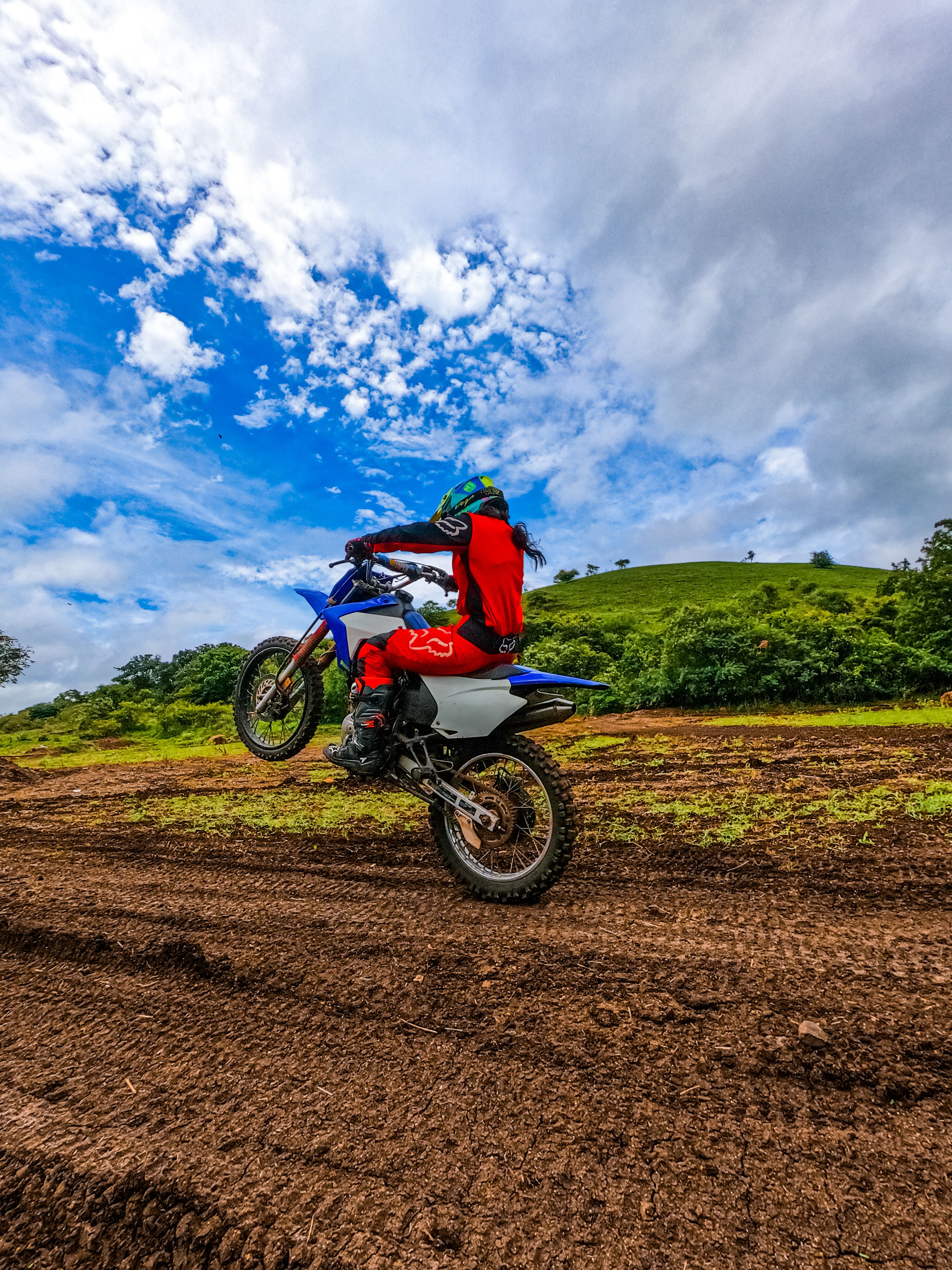 4. Can you share one of your most challenging experiences with us? What kept you motivated in those tough times?
When I had just started out in the motor-racing industry, I was selected for the National Championship. In fact, only 15 girls were selected all over India and I was one of them. This was the very first time that I went to Chennai in April. Chennai can get very hot; the temperature rises to 40-42 degrees. On top of that, it was my second day of periods. Now imagine, it's super hot, I have my period, and I had to put on the leather suit for the race! I was completely dehydrated but I managed to finish in the top 5. That is one experience which motivates me! I can not only complete a race but also achieve the best position – while on my period.
5. What is your advice to aspiring young women who want to follow in your footsteps?
I know it does not look easy when you are newly introduced to menstruation but we are the ones who handle menstrual pain, we manage childbirth. We are the strongest and nothing can keep us from achieving our goal!
Want to read more exciting stories and learn about real experiences from real women? Read Periods and I, a section dedicated to women's experiences with life, dreams, and periods,