Every year we wait for the festival of lights to bring some magic into our lives. Diwali can be a time of non-stop fun – from family parties to rituals and more – we spend most of our time out and about. Unfortunately, all this fun can take a toll on your skin but that doesn't mean it's going to last forever! A skin detox then becomes essential to help your skin get back on track.
Here are 4 simple tips to help your skin post Diwali
1. Go makeup free for a while
With jewel-toned eye makeup and red lips, we love to make a statement with our makeup but your skin needs a break from the ingredients in the makeup. While makeup is by no means bad for you, using it frequently can clog your pores which leads to excess sebum and acne or pimples. A short break of no makeup will allow your skin to breathe and help your products work more effectively to keep it clean.
2. Try a clay mask
Clay masks have the incredible ability to draw out impurities from the surface of the skin. If you're looking at a proper skin detox, a cal mask is your best option! Use it once a week to fight off acne-causing bacteria on your face.
P.S: Nua's Detoxifying Clay Mask is formulated to work its magic to control acne without compromising your skin's daily needs. Read all about it here!
3. Hydrate from the inside
Not drinking enough water can show its effects on your skin! Our skin is the largest organ of the body, and keeping it hydrated is key to soft, supple, and detoxed skin. Drink a minimum of 2 liters a day to achieve the benefits of drinking water, not just for your skin but for your body too!
4. Don't pick at your spots:
It can be very tempting to itch or pick at that one spot on your face but you must resist! Picking at skin that's not healed can spread the bacteria even further and damage your skin. Since treating your acne safely is a top priority, you can try Nua's all-new Clarifying Acne Patch Kit!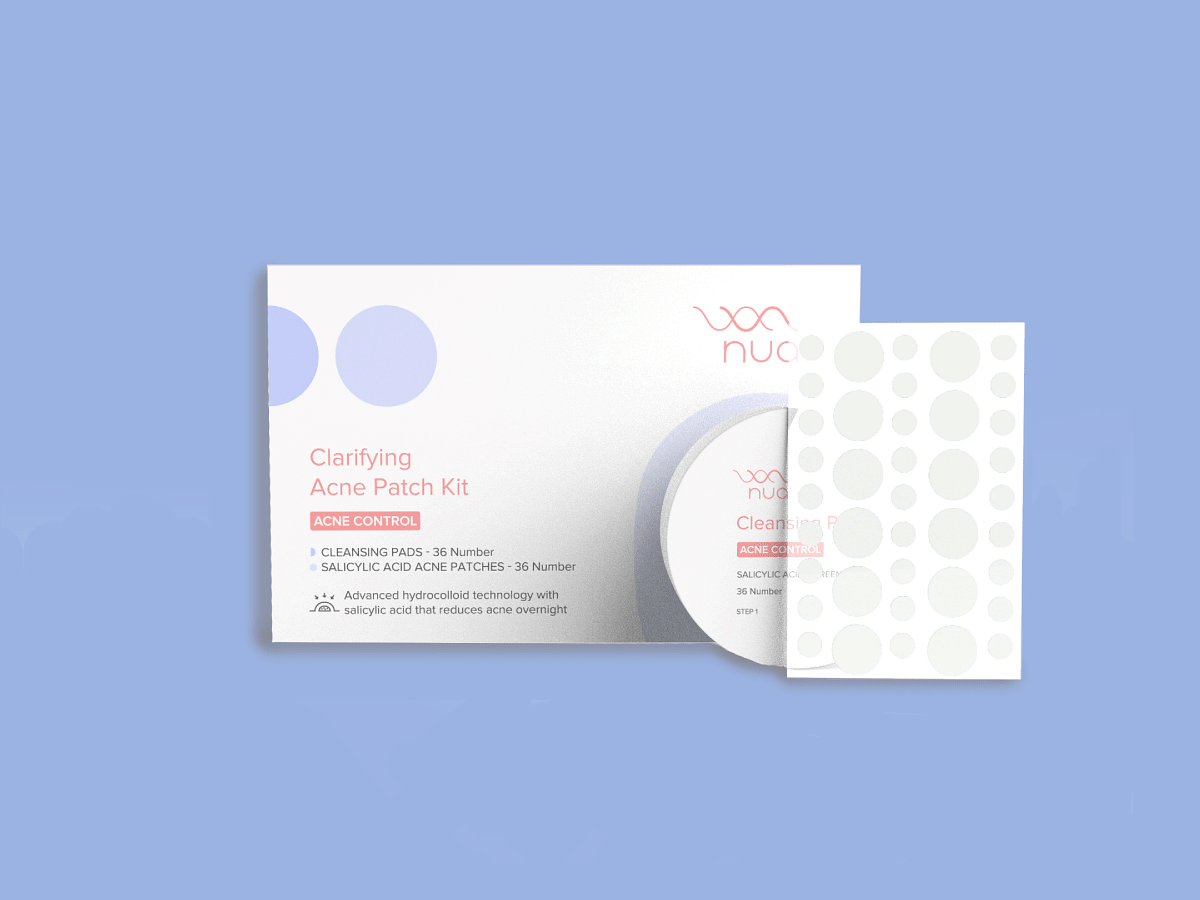 The two-step system has cleansing pads to clean the area effectively and then treat it by covering the spot with the patch, leaving it to absorb all impurities overnight so that you can get clear skin without any hassle after Diwali!
---
We know how tough it can be to get clear skin with so many external and internal factors, but with our latest range, we want to make the task a bit easier for you! Shop the entire range here to holistically treat your acne.