Women all over the world are looking for ways to promote their skin health, especially when it comes to the face. But with excess skincare products in the market and upcoming launches, finding the right ones can be hard to treat acne. Having healthy skin often requires the right products in your skincare routine.
Some investigative work on skincare products goes a long way and it's hard finding enough time! We are here to help you find the right skincare products in just a few minutes.
Here are the top guidelines to help you select the best skincare products for your acne needs:
Know your skin type
To build your skincare routine, you must know your skin type. It's the best way to start on the right note, whether you have oily, dry, sensitive, or combination skin. The way to effective skincare product usage is to find which ingredients are best for your skin type.
Look at the ingredient
Remember, you are investing in a skincare routine meant to heal and treat your skin issues, be it acne, dryness, or dullness. Don't rely on the reviews the product might have, check the ingredients list. It is the proper way to find the right formulation for you.
Always perform a patch test
Even after looking at an ingredient list, it's important to rule out any possible irritants. A patch test is not as complicated as it sounds, simply tests a small amount of the product on the inside of your forearm. It protects you from damaging the skin with direct application on your face.
Cover the basics
Just like your favourite pair of jeans, your face needs a few basic skincare products as a foundation for a great skincare routine. No matter what your skin type is, there are four steps you need to cover: cleanse, hydrate, sun protection, and targeted treatment.
Acne shouldn't pull down your confidence and make you feel like it's the end of the world.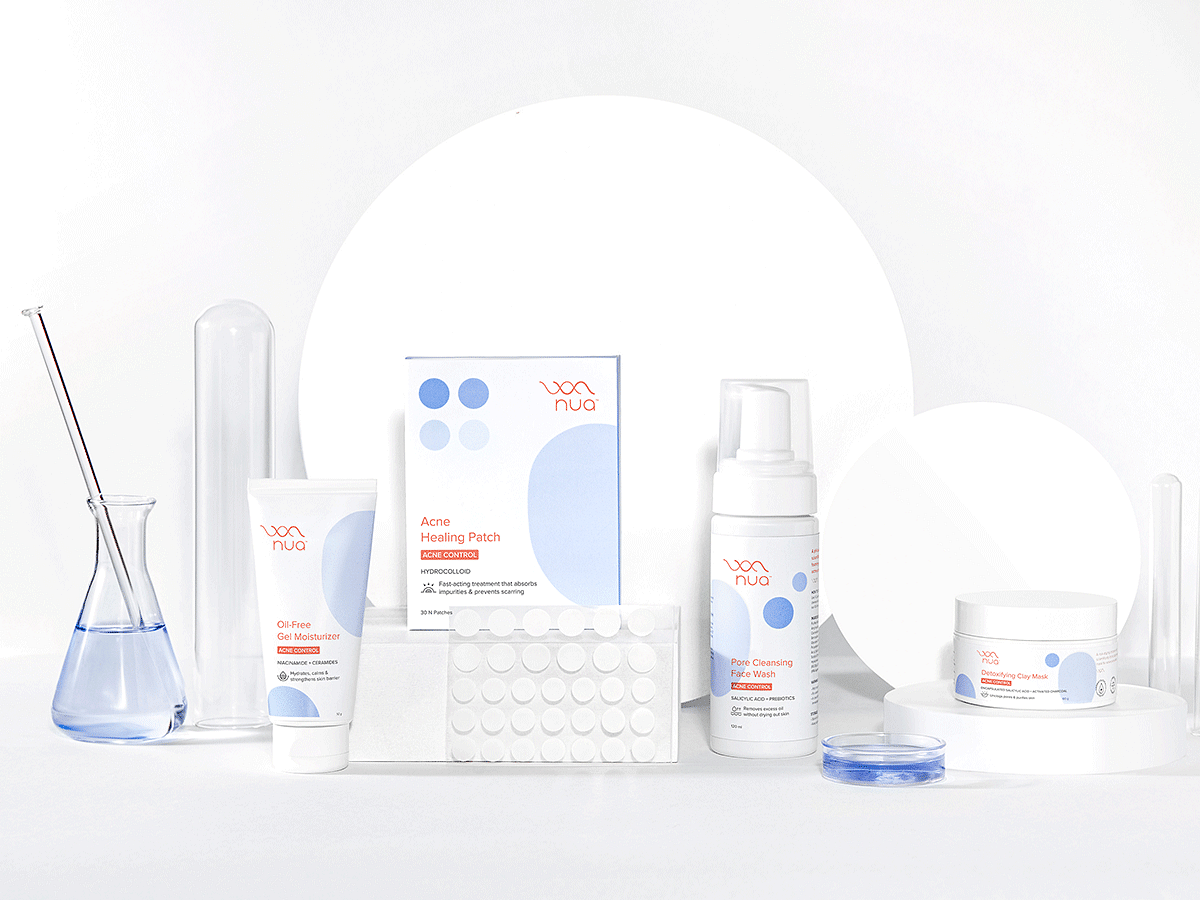 We understand that your skin changes from dry to sensitive to oily, all thanks to hormonal fluctuations throughout the month. These constant changes led us to create a range of safe formulations of products that treat acne and boost your skin's health without compromising its delicate environment.
With our Acne Control Range, we hope to help you out on your journey to achieve just that and help treat acne along the way. Shop all the products right here.