It is the little things in life that we count on the most. A hug, a smile, a pat on the back, a lipstick (of a secret shade that only you know!), a pen, sticky notes, and an extra pair of underwear. These are the little things that we hold on to and it is always nice to have a little pouch that will hold them together, too.
This year, when our lives took a very different turn, we thought that it would be nice to have all our things closer to us. Nua's pouch, with a practical size of 8×5 inches and 2 inches width, is just right for keeping those little things in a warm place.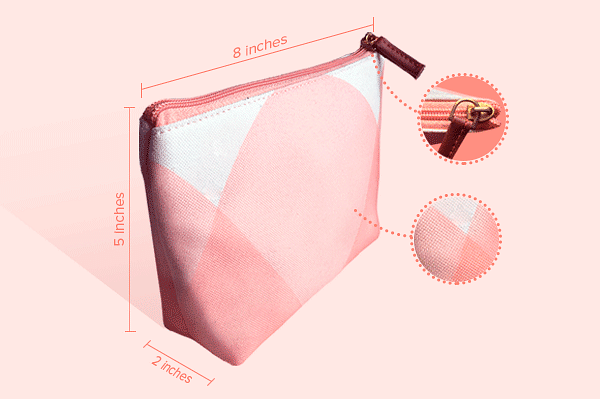 Here are 5 things that we are putting inside our pouch:
1. The Absolute Necessity
The multi-purpose pouch – sleek and functional – brings order to the everyday chaos inside our handbag. If you are an office-goer, you can easily drop in your pocket-diary, watch, pens, charger, napkins, and earphones.
A little tip: To make it easier, you can also wrap your earphones inside the napkin and place it inside the pouch. This makes it so much easier to find!
2. The Mother-of-All
Are you the Mother of the group? The person who always has everything everyone needs? You will probably find the best ways to use this pouch. Your pouch is perhaps a treasure trove of wipes, hand sanitizers, masks, coins, notes, painkillers, other medicines, and sanitary napkins.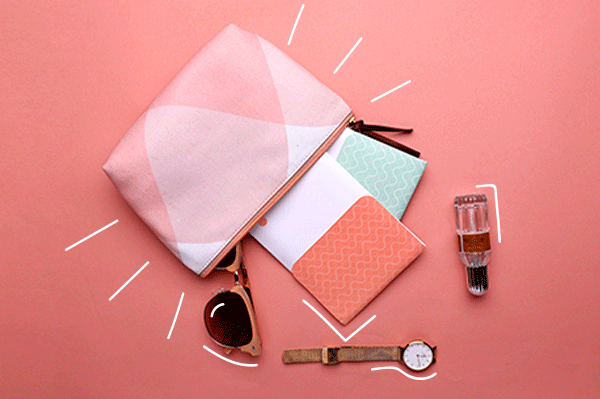 A little tip: Instead of carrying an entire pack of Nua pads, you can keep a few handy.
3. The Fashionably Late/Early (Your choice really!)
Let's admit. You love to be prepared. You were born prepared. Whether it's tackling irregular periods or switching between dinners or just hopping into a party straight after work, you always make sure that you have everything you need. Trust your pouch to carry that extra (bolder-shaded) lipstick, the hair pins, the face-powder, the perfume, the hairbrush, and the breath mints.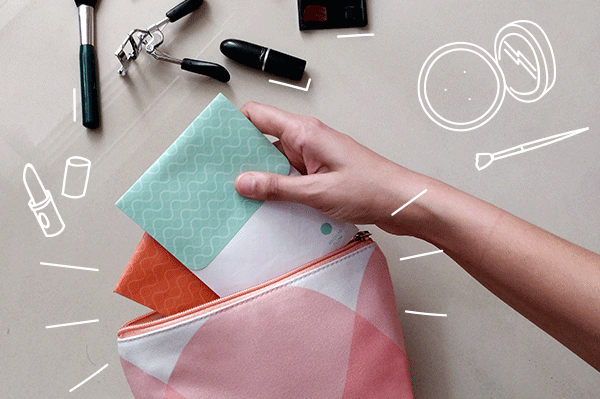 A little tip: Keep a heat patch handy just in case. It can help you avoid all sorts of discomfort – period cramps, pain in the legs, backache, and much more.
4. The Holiday You
Holidays mean a lot of things and it also means an over-burdened handbag. You can make it all a little easier by organising your essentials inside a pouch. Whether it's the beach, the forest, or the mountains, our water-proof pouch keeps everything conveniently close.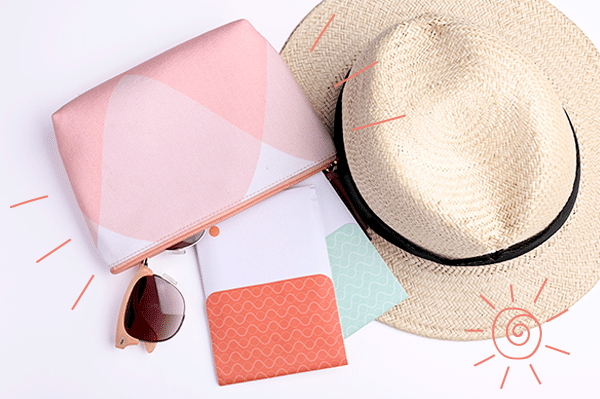 A little tip: Keep your pouch inside the front pocket of your bag. It will be more convenient to take out.
5. The Artist's Abode
Your paintbrush, felt-tip pens, paper clips, eraser, and everything else need the right kind of place. Our pouch has enough space for you to store all your supplies for a conveniently inspiring creative endeavour.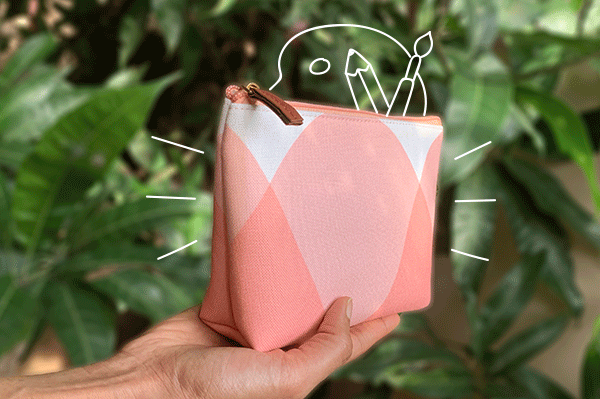 A little tip: Make sure your brushes are dry before you keep them inside the pouch. That helps them stay in good condition for a longer time.
The multipurpose pouch is easy to carry and can hold all your essentials in one place. It also comes in the soothing colours that you have come to love! Find your Nua pouch right here and keep the little things closer.