Balancing between low moods and insomnia during premenstrual syndrome (PMS) can be a bit overwhelming. Sometimes we either feel too low to do anything or we spend sleepless nights. Wouldn't it be great if we could strike just a right enough balance between our premenstrual syndromes (PMS) and our life? At Nua, we are constantly innovating solutions that can make periods a little easier, a little simpler. After studying the ways in which we can relieve PMS and mood symptoms, and assessing what kind of therapies actually work, we created an essential oil roll-on called Balance.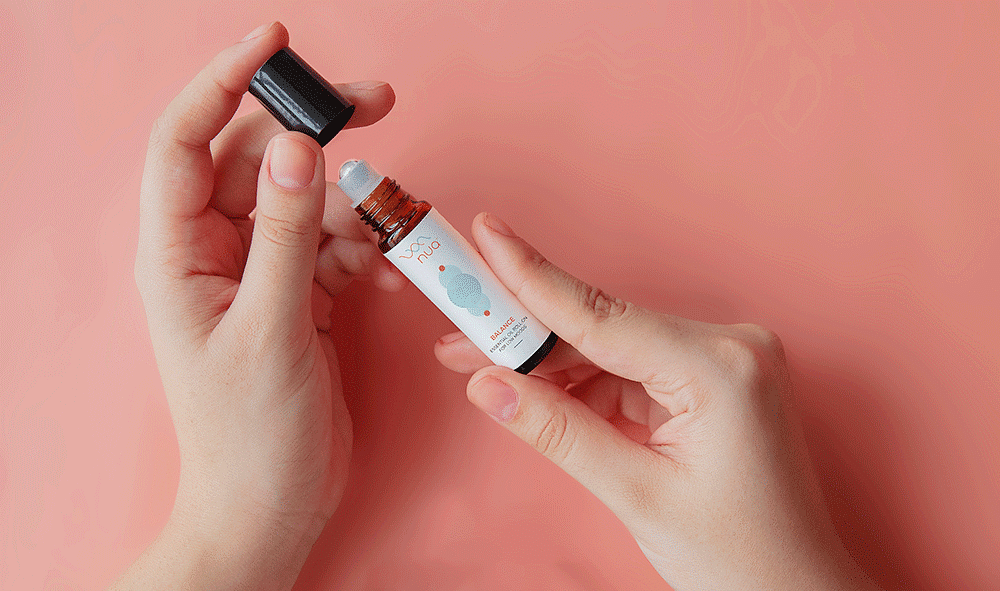 What is Balance?
A scientific aromatherapy blend of 100% pure essential oils, Balance gives you relief from low moods, stress, irritability and insomnia, especially during periods and PMS.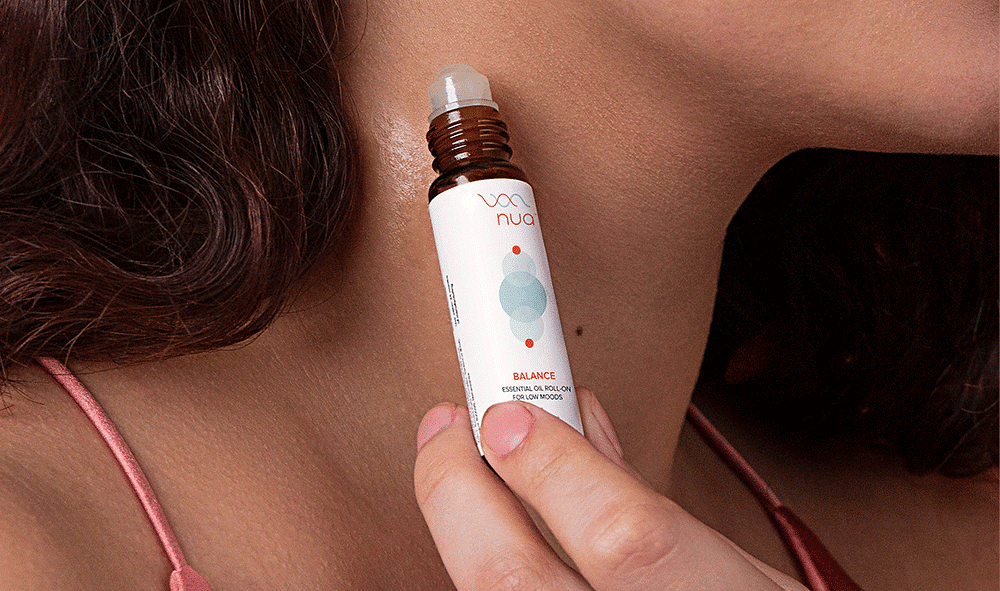 How does Balance work?
Usually essential oils work due to their inhalation property. Similarly, Balance's emotionally suggestive nature of smell works perfectly when it interacts with the body through skin absorption.
It helps to stimulate the limbic system of the brain which in turn plays an important role in controlling our behaviour, emotions, memory, and mood.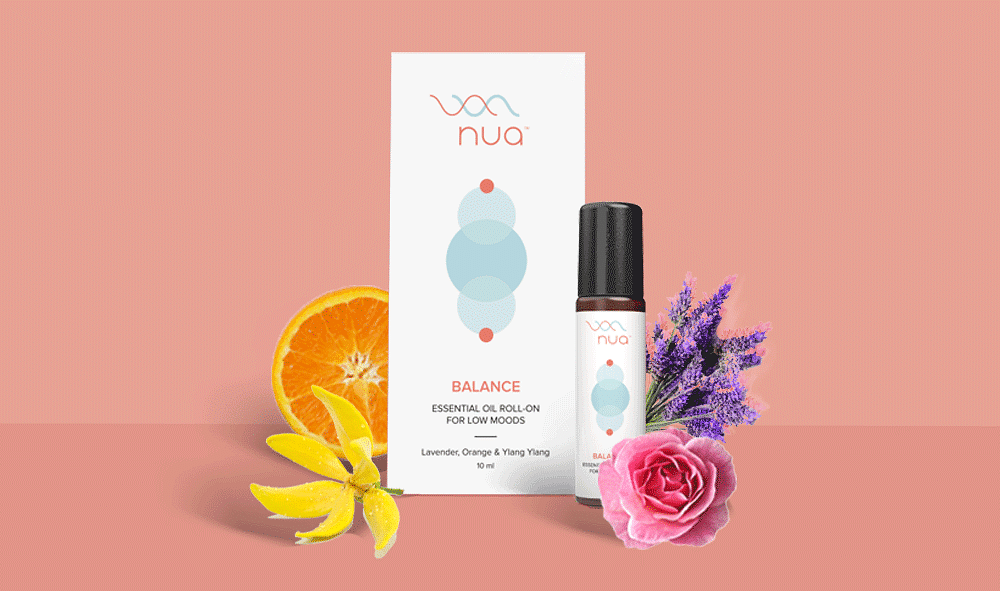 What are the ingredients used?
Every ingredient of Balance has been carefully selected by Nua to make sure that your period symptoms are simpler.
Balance is made of 100% natural ingredients, and here's how they help:
Lavender – Promotes calmness and wellness by reducing stress and anxiety
Orange – Regulates systolic blood pressure which measures blood pressure in your arteries
Ylang Ylang – Releases serotonin which in turn helps boost your frame of mind
Rose Absolute – Stimulates the release of dopamine and eases low moods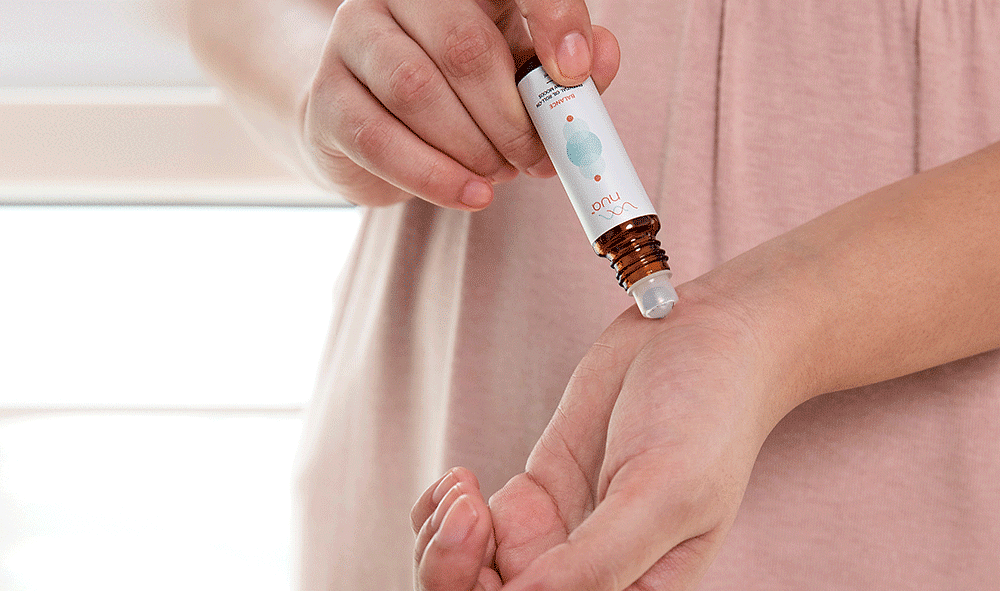 How to use Balance?
We put a lot of thought into easing out your period experience and we wanted to make it simpler for you.
Since Balance is a roll-on, you can glide the ball on certain parts of your body, such as:
The temples
Behind the ears
Sides of the neck
Inside of the wrists
Once it is applied, sit back and relax. If you don't feel like doing anything, don't exert yourself. Take some time, and take a little break!
Premenstrual syndromes are a part of life but we can always do things to make the experience a bit more comfortable. You can get your pack of Balance right here, for a soothing experience.