Basic hygiene is the best form of prevention against any health-related issue. Basic hygiene habits can help keep infections at bay, increase self-esteem and leave you feeling fresh and clean throughout the day. In fact, according to UNICEF, basic hygiene habits can help you lead a long, healthy life!
We all know how important it is to maintain good health. However, we may tend to get caught up in our day-to-day lives so much that we forget to maintain a basic hygiene routine for our bodies. That is why we've come up with 5 quick and basic hygiene habits, along with some health & hygiene tips for you:
5 basic hygiene habits everyone must follow:
How often are you washing your face?
The answer to that should not be less than once a day. The skin on your face is exposed to dust, pollution, and grime everyday since it is one part of the body that is constantly exposed to your surroundings. This is why it's crucial that your basic hygiene habit includes the step to wash your face at least twice a day.
Nua's Pore Cleansing Face Wash is a great option for you because it is a gentle cleanser that foams! This way, your skin is not stripped of its natural oils but at the same time, it can help remove any dust and sweat collected on your skin. Get yours here.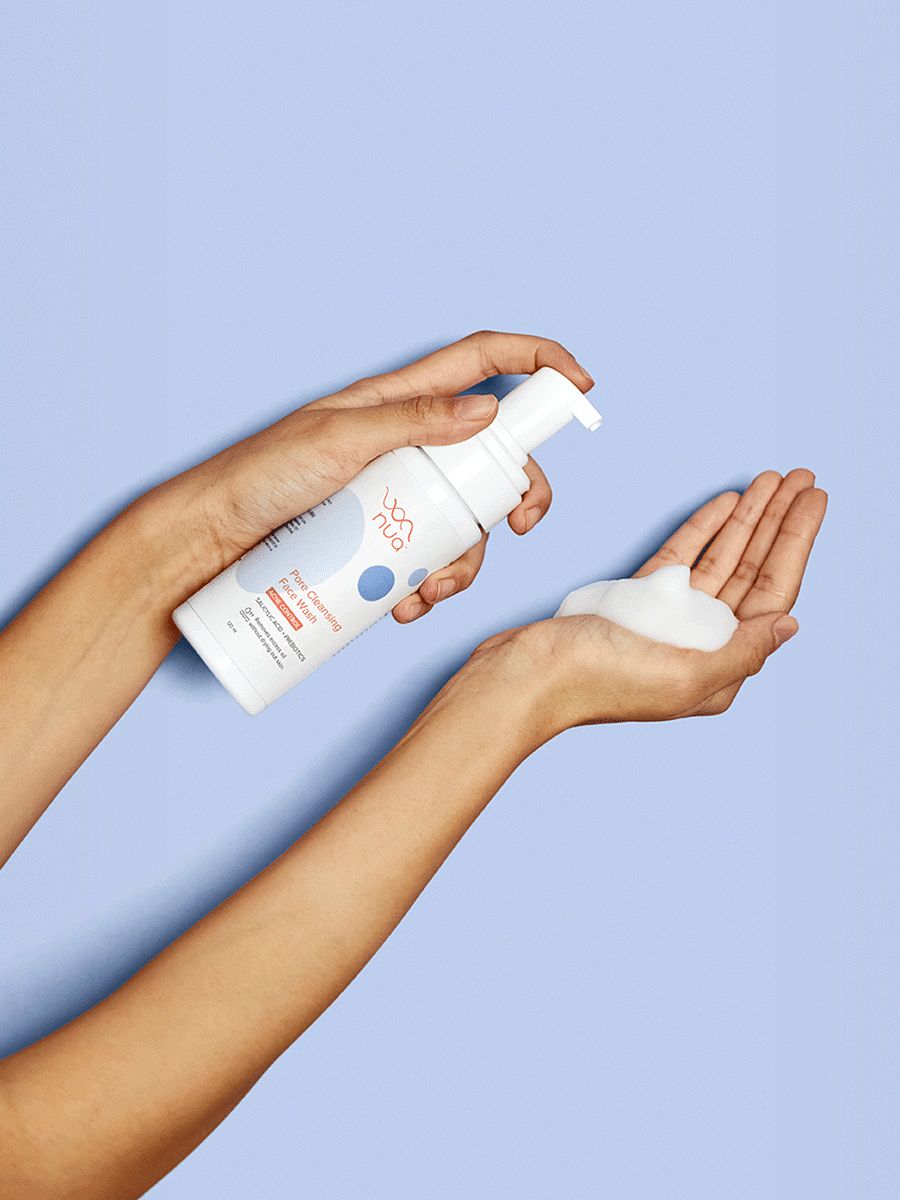 How often do you moisturize your face?
While hydration is absolutely essential for your body and skin, it is equally important to moisturize. Moisturizing can help keep your skin barrier active and prevent pollution, dirt, and UV rays from penetrating into the skin. If this happens, your sebaceous glands get activated and start producing sebum, which results in acne.
It is an important health and hygiene tip to moisturize your face at least two times a day so that sweat and dust collected throughout the day don't clog your skin.
Nua's Gel Moisturizer balances oil production, strengthens the skin barrier, and hydrates the skin. It has carefully picked ingredients such as Vitamin E and B5, along with niacinamide and oarweed which help maintain the overall health of the skin. Get yours here.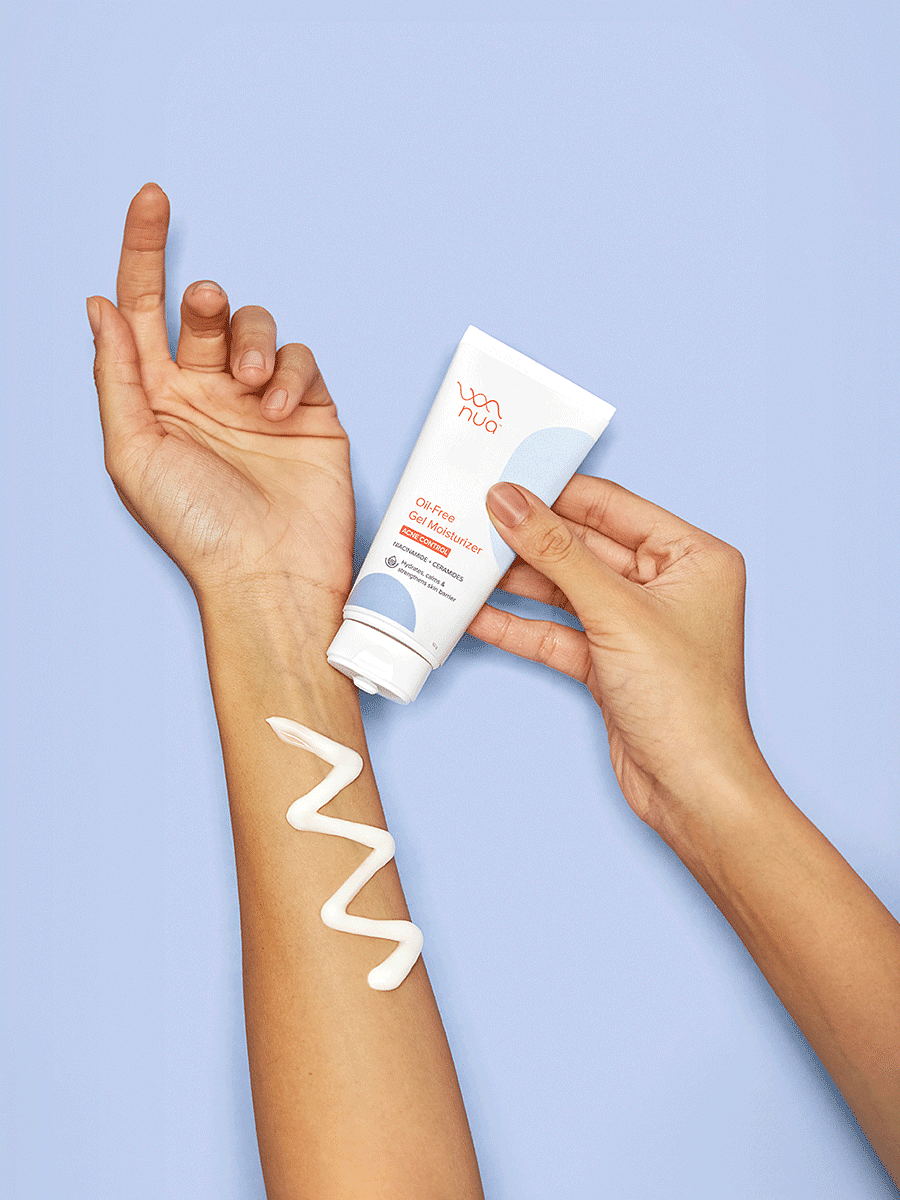 How often are you cleaning your vulva?
Just like your face and other parts of your body, your vulva needs to be kept clean too. It is a fact that the vagina cleans itself but it doesn't hurt to give your vulva a hand. Doing this can reduce the risk of UTIs and yeast infections, get rid of body odour and prevent rashes and vaginal acne.
This doesn't mean that you need to clean your vulva constantly. A basic hygiene habit would be to clean it once a day. Make sure you're using a gentle wash because the skin around your vagina is sensitive and needs to be treated gently and with care.
Nua's Intimate Wash takes care of all these health and hygiene tips. This is a foaming cleanser (so it's gentle on the skin) that balances the pH levels of the vagina and gets rid of bacteria. It is made with gentle ingredients like aloe vera and lactic acid and leaves you feeling refreshed. Get yours here.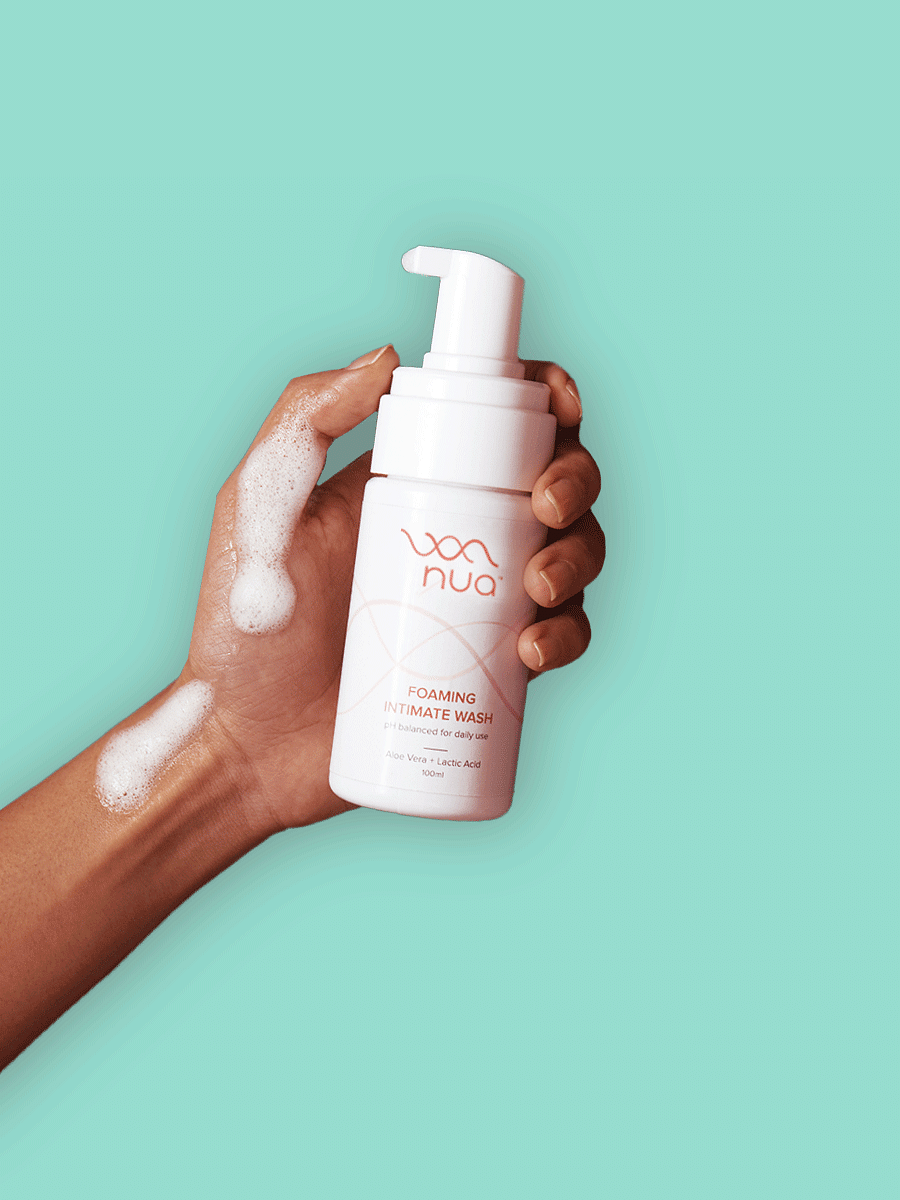 How often do you change your sanitary pads?
Ideally, you should use up to 4 pads a day which means you need to change them every 6-8 hours, depending on your flow. If you leave sanitary pads on for longer, there is a good chance they will start to smell and invite bacteria. This can lead to infections. Additionally, sanitary pads trap heat from your body and this can lead to period rashes if you don't change them often. We have a collection of articles to help you get the best yet basic health and hygiene tips for safe sanitary pad usage. Check them out here.
At Nua, we have become aware of these problems which is why we've co-created our sanitary pads with lakhs of women like you. Our pads are rash-free and customisable so that you can pick the size most comfortable for you based on how heavy your flow is. Get yours here.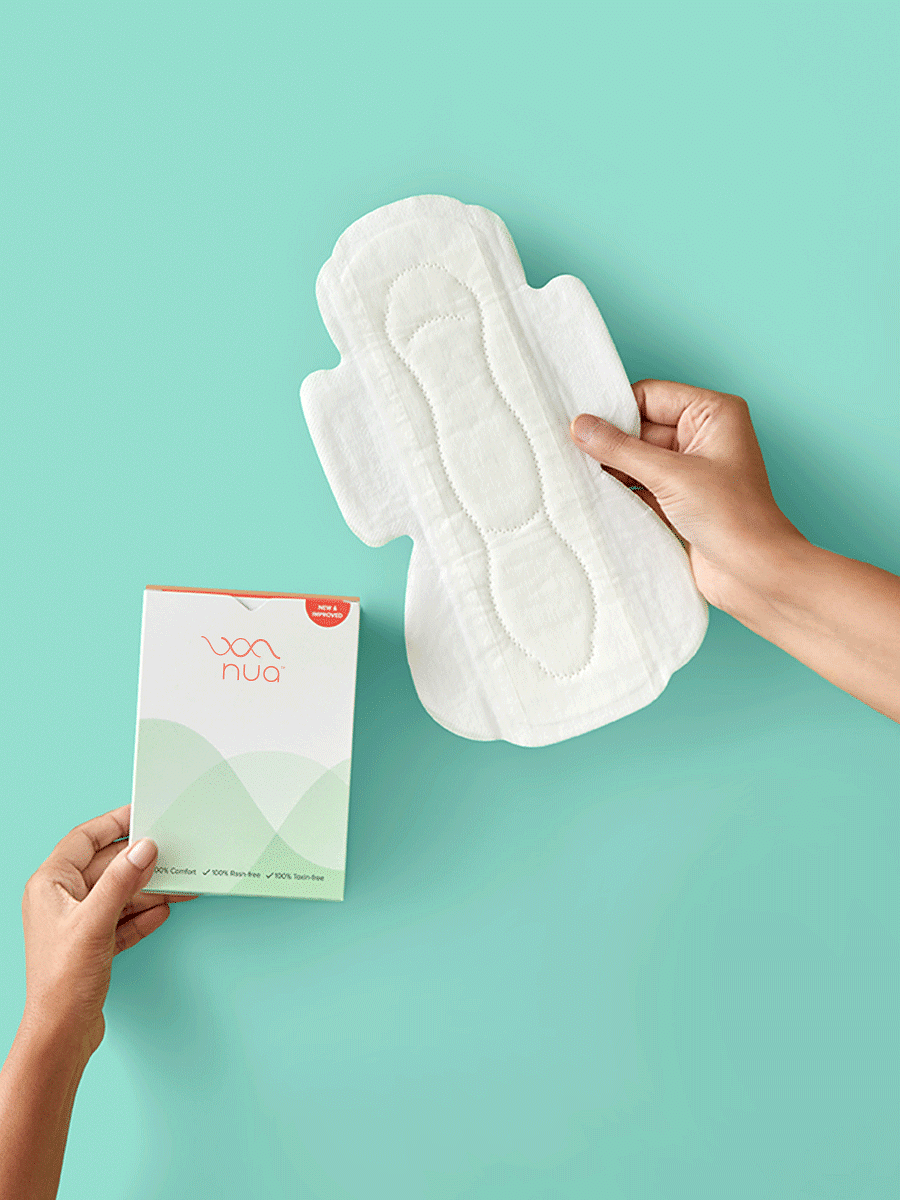 How often do you clean your vulva?
Vaginal discharge is completely normal. It is healthy and more common than you might think. This discharge is noticeable only when it exits the vagina and reaches the vulva, the outer part of the female reproductive system. Discharge can be uncomfortable which is why it helps to keep your vulva dry. Sometimes, post-sex, you might find some vaginal discharge on your underwear. This is natural but can become uncomfortable.
In the case that you are someone who likes to stay dry, the panty liner is for you. They are just like sanitary pads and help collect excess discharge throughout the day. Panty liners can be a part of your daily routine of basic hygiene practices to keep moisture at bay and help preserve your underwear for longer.
At Nua, our panty liners are just like our pads: soft, rash-free and comfortable. They are perfect for everyday use and come in packs of 48! Get yours here.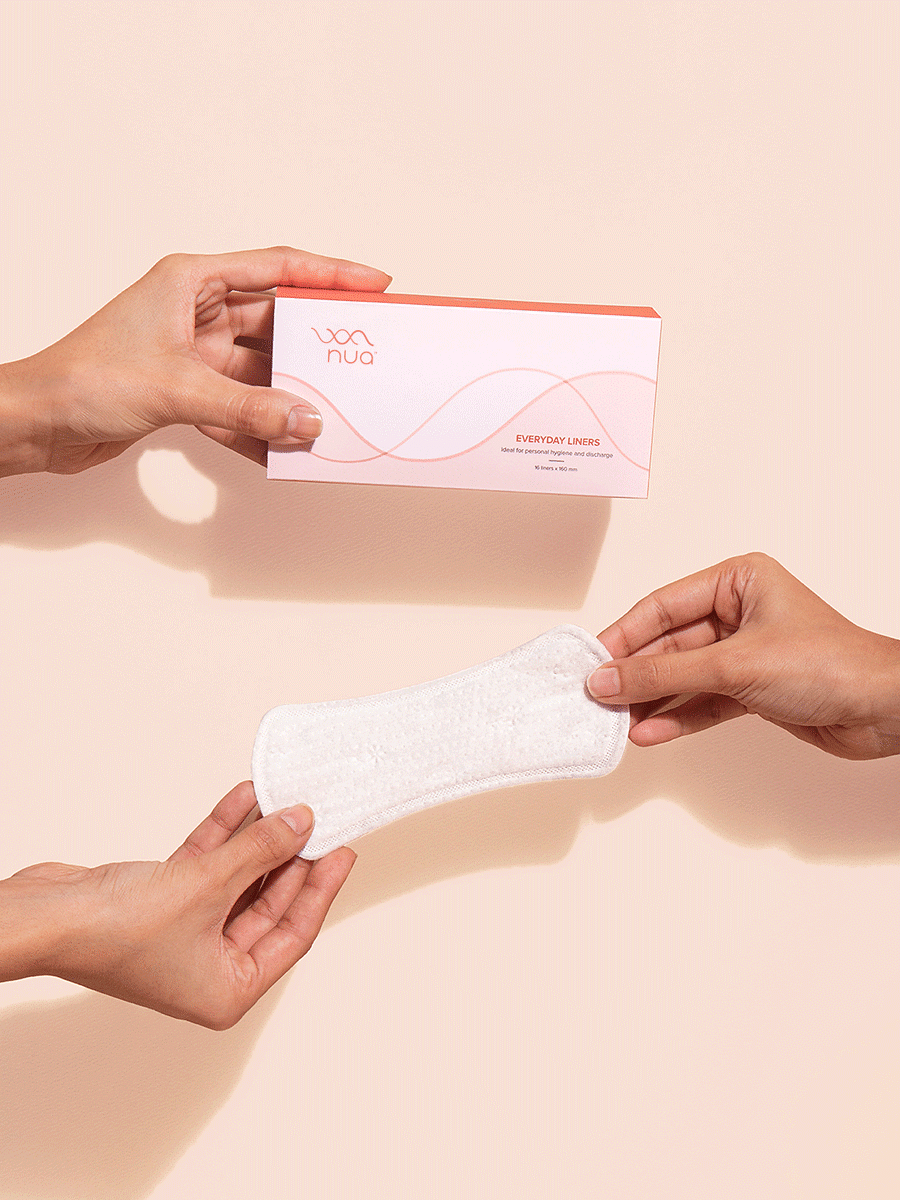 ---
Everyone deserves to have access to gentle and comfortable basic hygiene products. Here's Nua's entire line of products with the aim of hygiene in mind.