Every first is special. Whether it is the excitement of a first trip to the hills or the hope of the first day of the year, our first times are always memorable. The first period is one of the most important points in a woman's life. It is the beginning of a nearly life-long (until we hit menopause) saga that determines fertility, sexual health, and certain significant changes in our body.
We want to make sure that on your first time, you are prepared with what you need.
Here are 5 tips for you from team Nua for your very first period:
1. Use the right kind of pad
It is important for you to know what suits your skin. Some of us have very sensitive skin that can easily develop rashes, others can endure anything. You will probably have to go through a few rounds of trial and error to get to your perfect pad.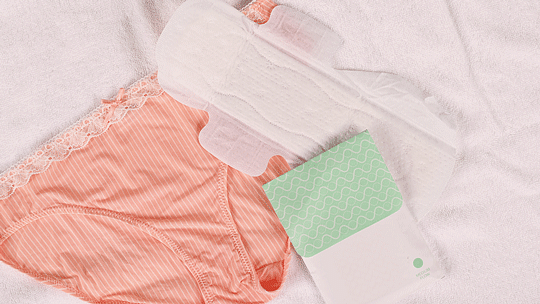 Try out Nua's ultra-thin pads. They come in various sizes that are designed to match with your flow. You can also opt for an auto-repeat plan and be sure that your pads will reach your doorstep, right on time.
2. Pay attention to your cravings
You will probably crave for everything or you will crave for nothing. Your body will automatically react to that. Try to take some time and realise what your body is asking for.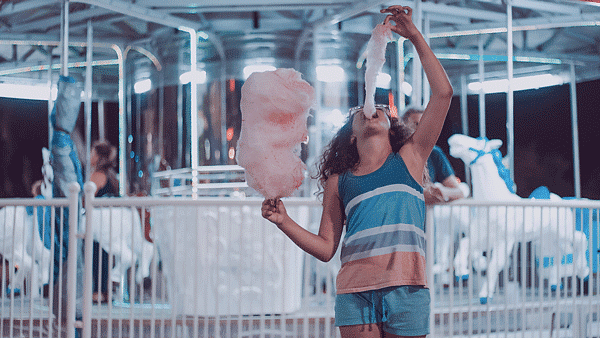 Sometimes it might be happy with only one cup of hot chocolate and other times it might ask for more even after you have had two bars of chocolates.
3. Give yourself some warmth
It goes without saying that periods and cramps walk hand-in-hand. You can gear yourself up for the monthly episodes of cramps. They can be pretty daunting and sometimes you won't feel like doing anything at all. But that's okay!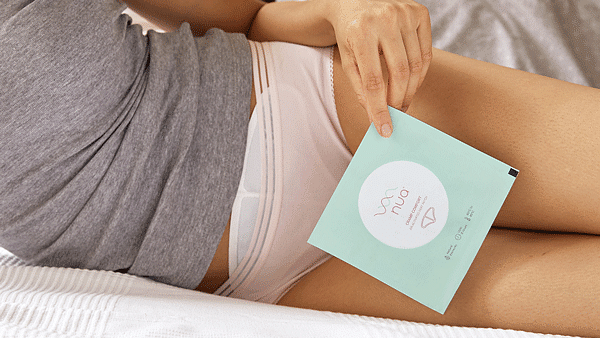 To help you get through it, we came up with Cramp Comfort – a heat patch that will keep you warm for up to 8 hours.
4. Stretch a little
A little workout helps. You don't have to sweat it and maybe for the first few months, you don't want to workout at all. That's perfectly alright!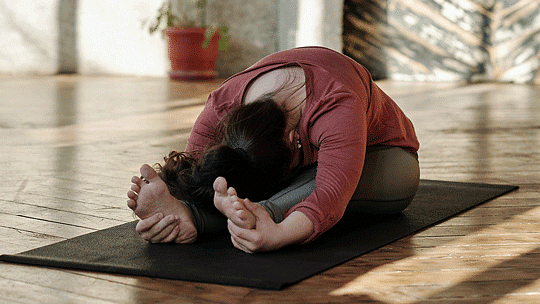 As you begin to get more comfortable and understand your cycle, you can try to utilise short breaks to stretch your arms and legs just to relax your body.
5. Keep your essentials handy
None of us were at our best during our first period. And it's okay if you are not, too! It is important that you know that you can go about your day even when you have your period. If you want to make those little trips or take a short walk around the block, you can do that. Just to be sure you are prepared, keep some of the essentials. A pad, a napkin, or your favourite chocolate in place, anything!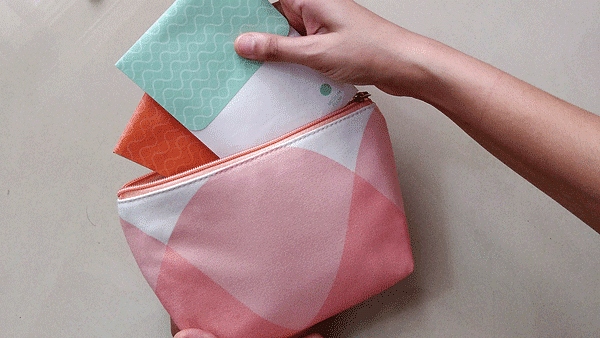 You can use the Nua Pouch to fit all your daily essentials.
Periods is what we have in common. Our bodies may be different and our experiences may vary but we all go through certain changes during the cycle. We constantly try to create a dialogue with our community members to understand their cycle. Our content is weaved around those discussions. Read our blog here to find content which is written for you, by women like you, and experts you can trust.