Lazy mornings are the best. But not when you wake up, all bundled up under a warm blanket feeling super cozy, only to suddenly realise that your bed has a huge period stain on it! Sleeping positions, clothing, and more come in as handy period tips when you're looking to avoid leakage – whether you're at home or outdoors! Here are some period tips that will answer the age-old question of how to prevent leakage during periods:
1. Sleeping positions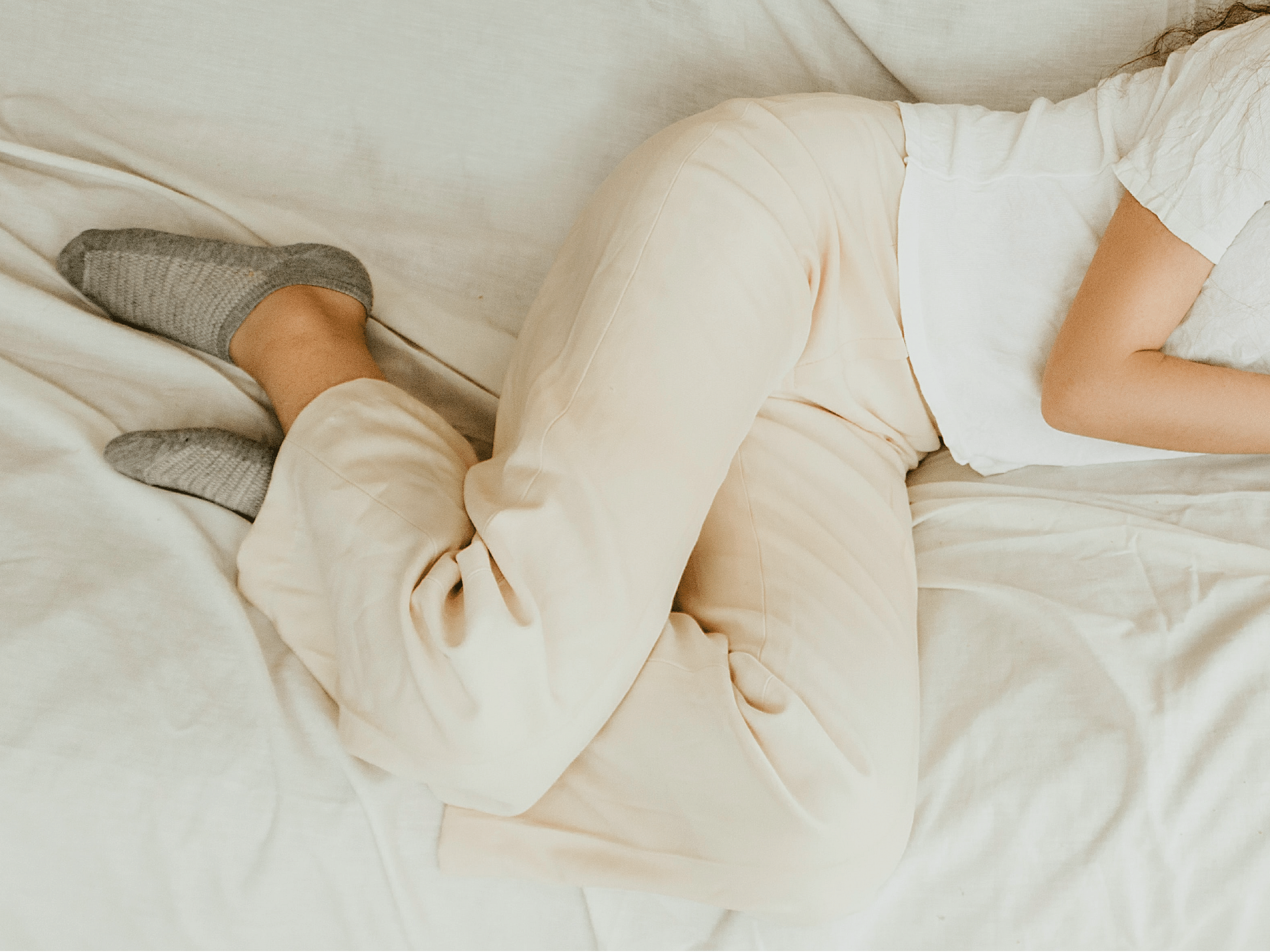 Believe it or not, sleeping positions make a big difference when it comes to leakage at night. When you sleep, you're lying down for between 6-8 hours. This means that the area that needs coverage from your period is not the same as the one you would have standing up or vertically.
Menstrual fluid is most likely to fall to the sides of your underwear and as you shift around, your underwear can bunch up in places with different sleeping positions too. Try staying in one sleeping position where you are comfortable to rest it out for the night.
2. Placement of your pad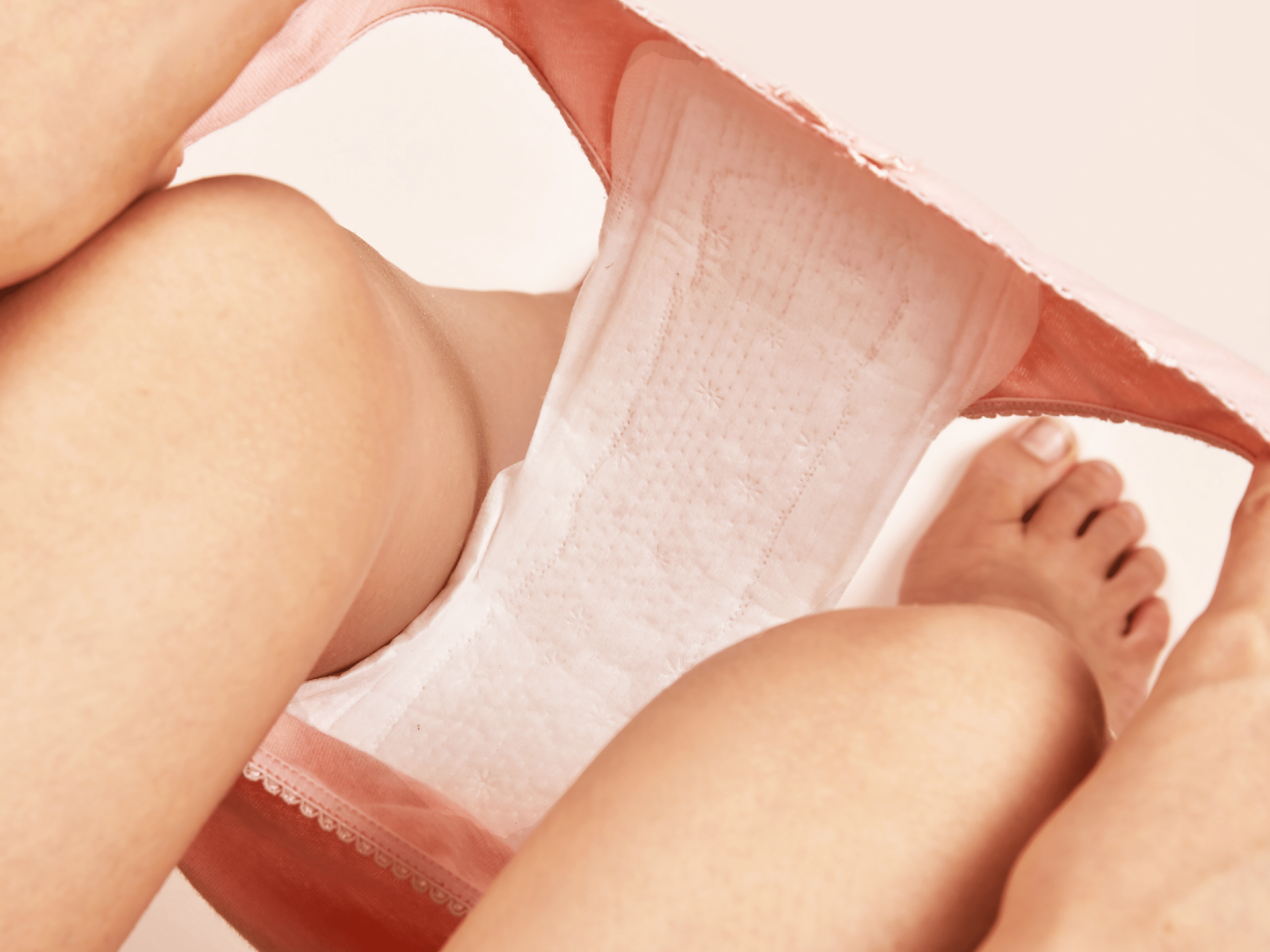 The right pad can do wonders for leakage, no matter where you are! A pad with wings ensures better placement when you're moving from one sleeping position to another and sticks to the sides of your underwear, providing more protection.
Additionally, changing your pad right before bed is a period tip that not only helps you stay and sleep in bed for longer, but will also provide maximum absorption, avoiding micro leaks as well.
PS: Our sanitary pads are leakproof with a 50% wider back for a comfortable and easy period experience! Check them out here.
3. Try an overnight pad or tampon for heavy flow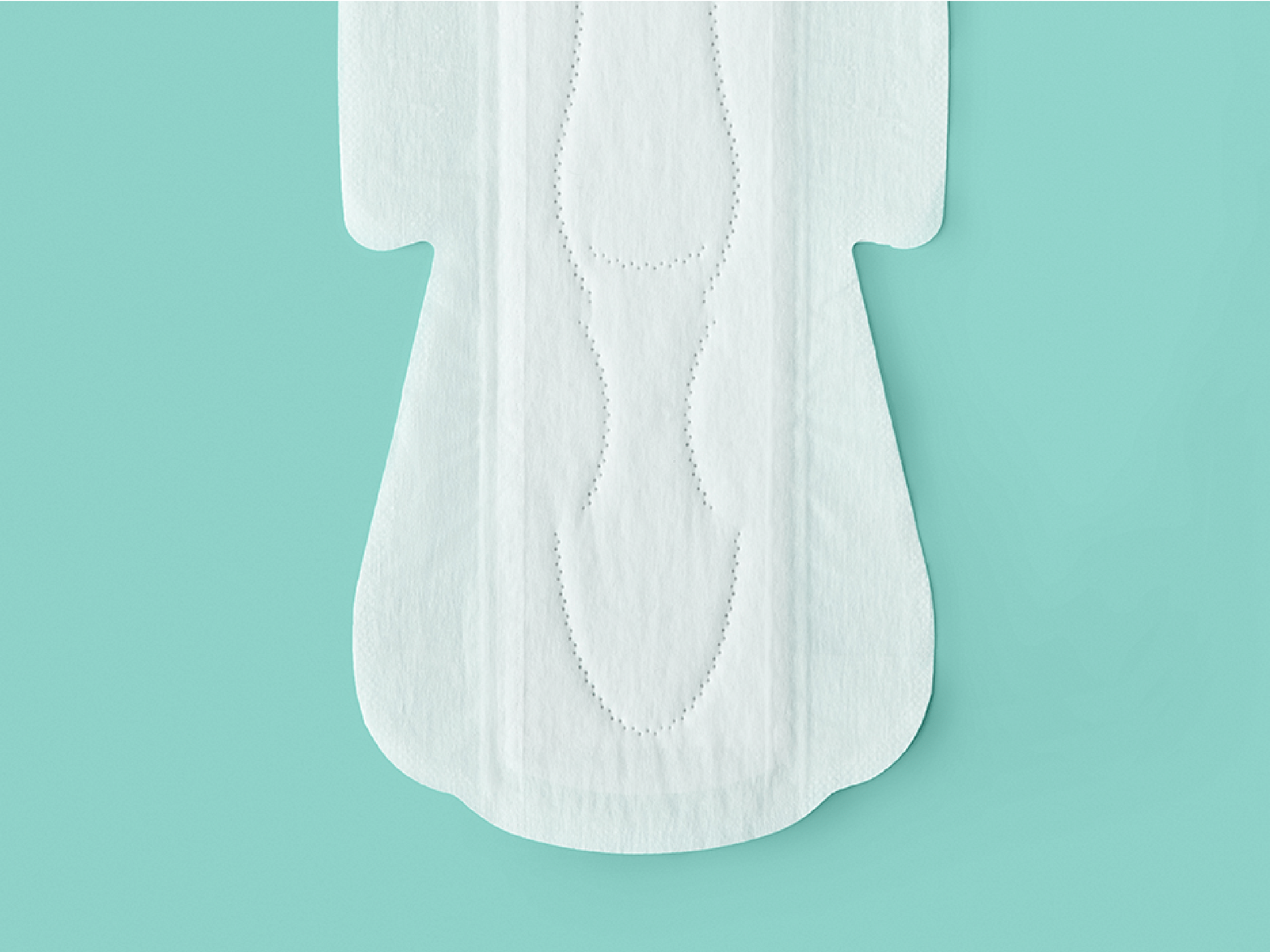 Be it your favourite jeans or the comfiest pyjamas, period leakage can ruin them both on days where your flow is heavy. To avoid period leakage, use an overnight pad with a wider length or a tampon that catches the flow inside the body, saving your clothes from leakage stains.
With tampons, however, manage their wear well so that you're changing them at the right time to avoid Toxic Shock Syndrome. Read more about it here.
4. Wear thick underwear & dark clothing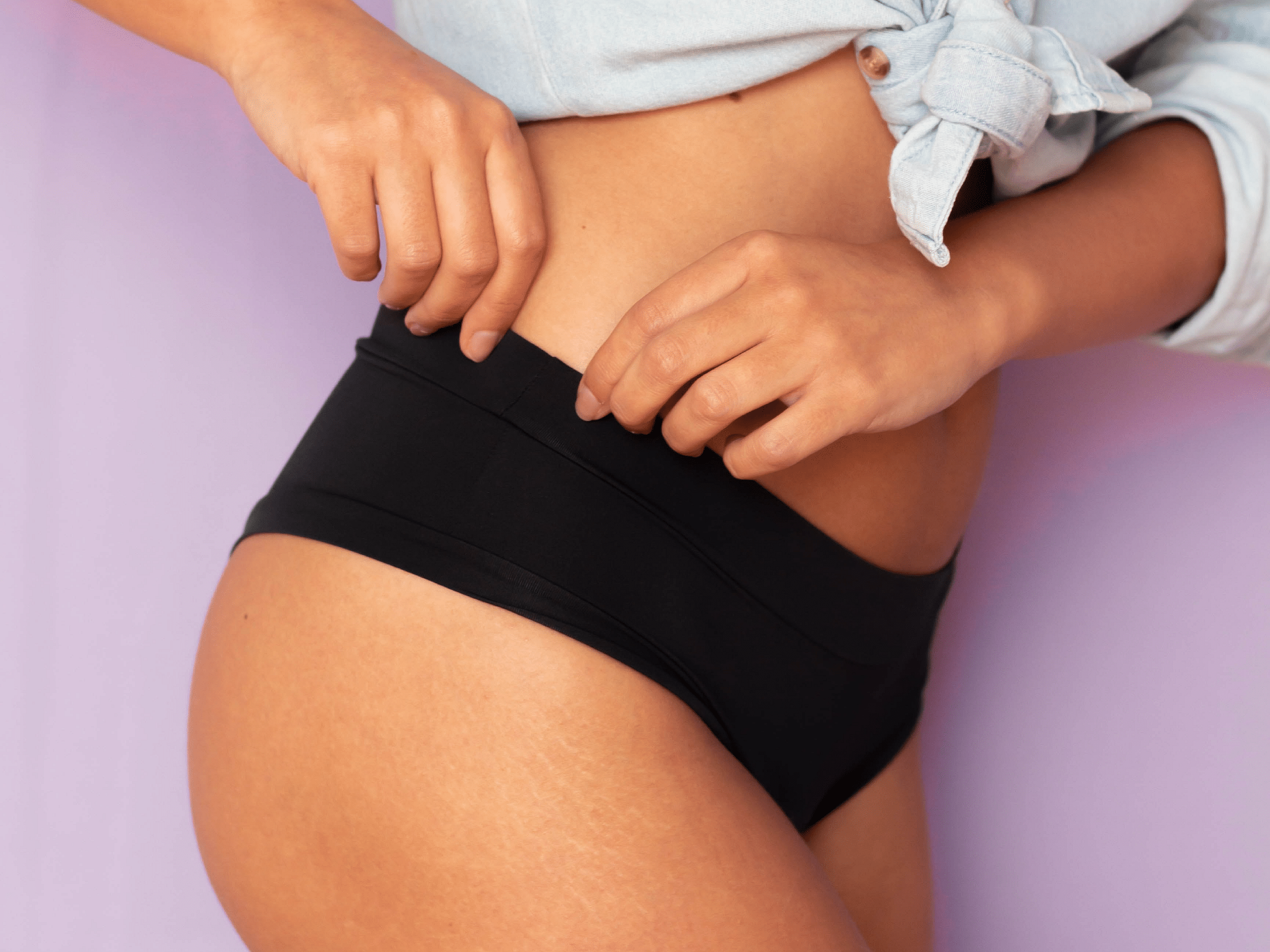 An underrated period tip that many girls might not know about how to prevent leakage during periods is the thick underwear trick. Wearing slightly thicker and fitting underwear can minimize leaks onto your clothing. It can't protect you in case a leak does happen but will absorb a tiny amount from staining your clothes.
If you're worried about micro leaks, dark clothes won't show damage the same way lighter clothing might. You will also be less likely to stress about getting the stain off the dark clothes.
PS: We've got multiple ways to help you get rid of stains if you're interested.
5. Slow movements are preferred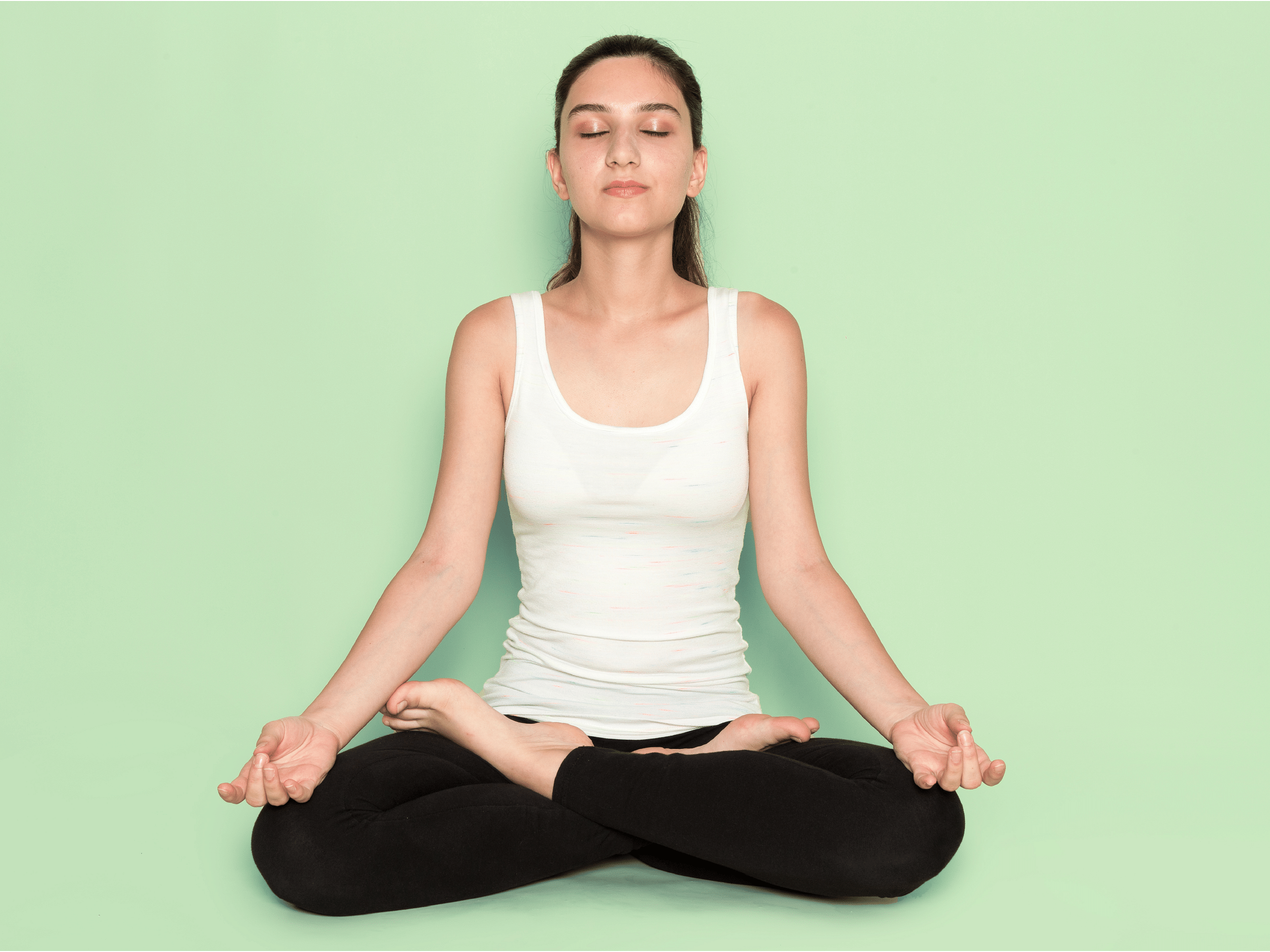 Your period shouldn't stop you from doing physical activities but it would be better to slow it down on days where your body needs just a bit more rest without a mess 🙂 When you wake up in the morning, getting up slowly will help avoid menstrual blood that's pooled around your vagina and hasn't reached the pad. This period tip will help avoid a sudden leak due to quick movements.
While light exercises help relieve cramps, over-exerting your movements can cause leakage too! Brisk walks and some light yoga will keep your body active and prevent stains on those cute workout clothes.
6. Go to the bathroom more often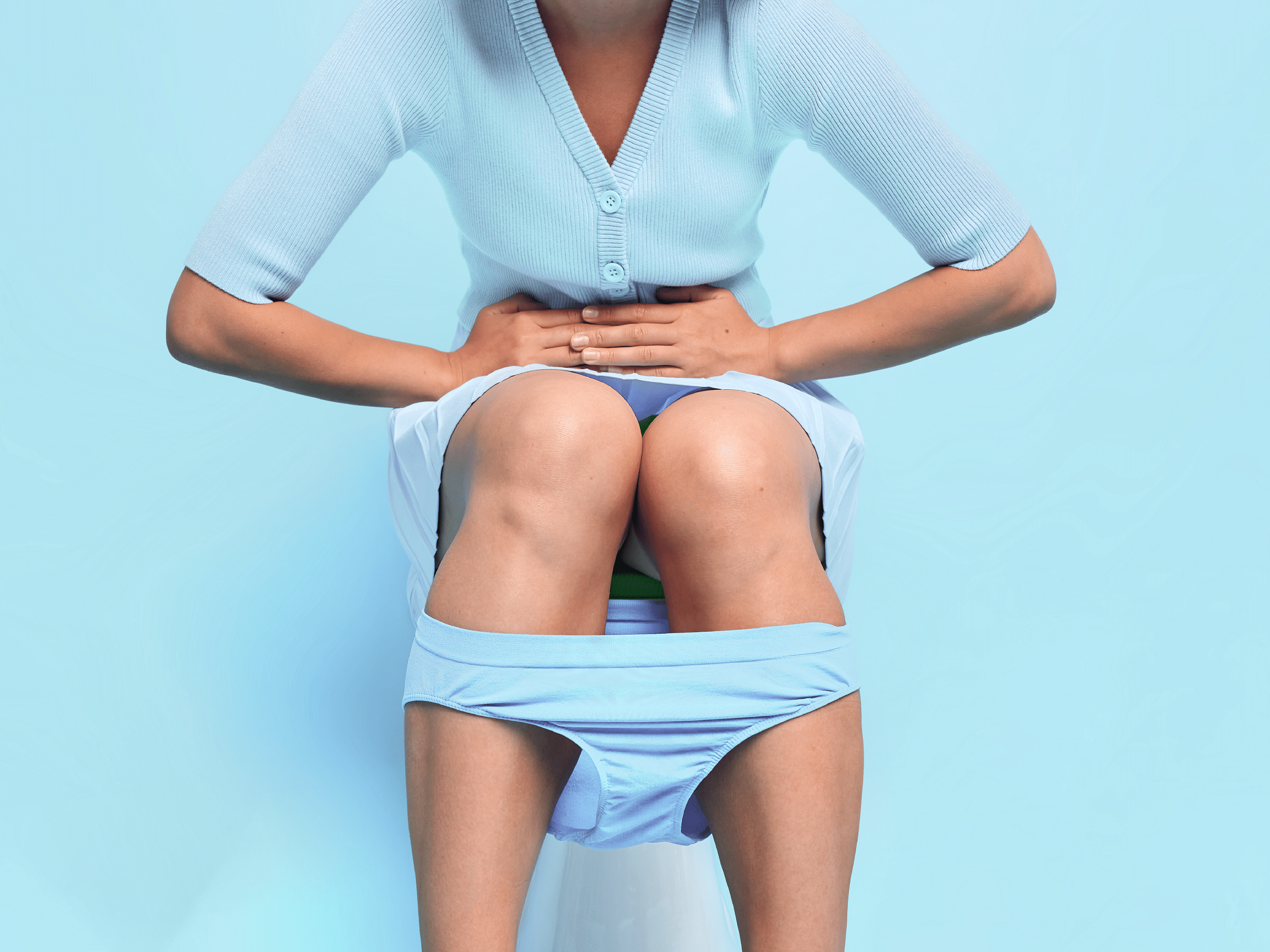 Having your period is the best excuse to go to the bathroom more often than you normally would. Take a trip to the loo once an hour or once in two hours to make sure your pad is functioning well and gives you a heads up on when you need to swap it for a fresh one. This is a great way to prevent any leaks before they happen.
Learning how to prevent leakage during periods can take some time and a bit of planning to get used to, but it's better to plan for a long day and a good night's sleep to make sure you have a safe and sanitary period, always!
---
Everyone deserves to have a comfortable menstruation journey and at Nua, we are finding newer ways to make this experience easier for you. Check out our entire range of period care products here.