In our series, 'Periods and I', we talk with women who are leaving a mark in everything they do, and to discuss their personal story; how they manage and embrace their periods as a part of their lives. What do they do? Is there a special routine? Or is it just like every other day?
Let's find out!
We had an exciting conversation with Butool Jamal, who is a fashion journalist. She shared some of her tips and tricks to effectively manage periods with her career in fashion journalism, and we picked out the best ones for you!
1. How do you prepare beforehand for your periods? Do you have a specific routine?
My periods always decide to show up unannounced which takes me by surprise more than I'd like to admit. Naturally, I'm usually not prepared per se. I just make sure I have everything I need at home – pads and painkillers, to sum it up. Sometimes, my period shows up when I'm travelling, especially before a really long road trip or a flight. So I also make sure to carry a pad with me before I leave home.
2. Can your period affect the choices you are required to make on a day-to-day basis as a fashion journalist?
I do tend to think a lot more about what I'm wearing when I menstruate, especially if it's a day of heavy flow. I tend to prefer baggy, comfortable clothes like trousers. Basically, anything that isn't too tight or doesn't cover my legs. I also stay away from lighter colours till my cycle is over.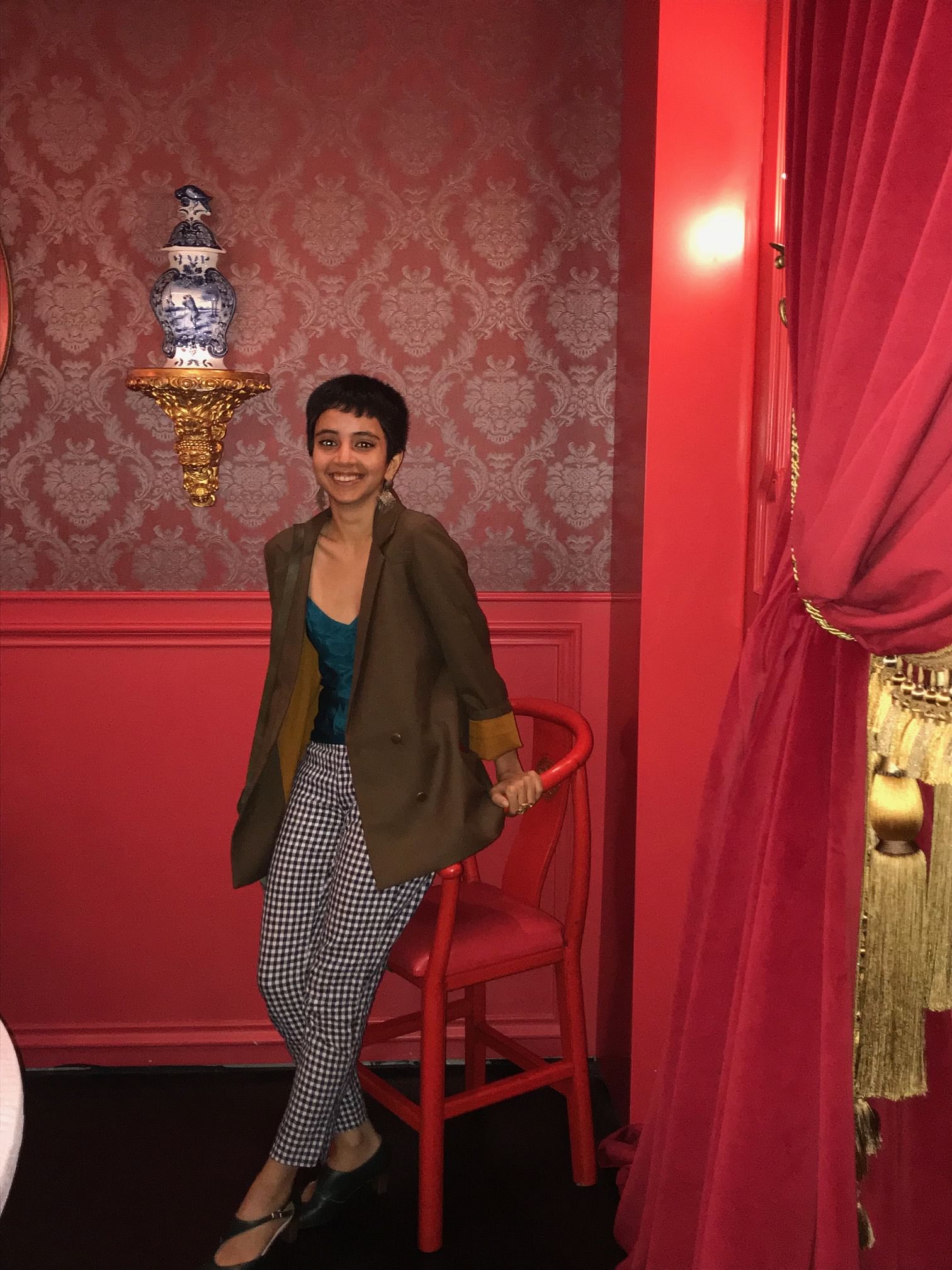 3. Are there readily available sanitary facilities when you travel? If yes, how would you rate it? If not, how important is it?
Some airport loos do sell pads but I haven't noticed any in India. I definitely think it's important and I wish the facilities were more readily available and visible. I also really like the system they have in loos in the UK where they charge you a pound for a pad. This is a convenient currency and I don't need to rifle around for change. Having said that, if this is a washroom that lots of people are going to use, it would be ideal to have a free pad dispenser.
4. Do you experience PMS? If yes, do you allow yourself to take breaks during your cycle or during bouts of PMS?
I actually do not experience PMS but I do have bouts of hormonal acne that strike often, especially during my cycle. I also get really bad cramps when I'm on my period. When this happens, I do take a break, maybe an hour or so. If it's really bad, I even take half days. Funnily enough, here's a personal story: I once got my period when I went to see the Vatican. I had booked a tour and everything but my cramps were so bad that I had to sit it out. I knew the hotel was too far so I quickly got myself a painkiller from a pharmacy. By the way, pharmacies abroad sell pills specifically for period pain, unlike our Ibuprofen and Meftal. So, the effect hit a lot slower than I'm used to. Thankfully, I got to take myself on a tour after that.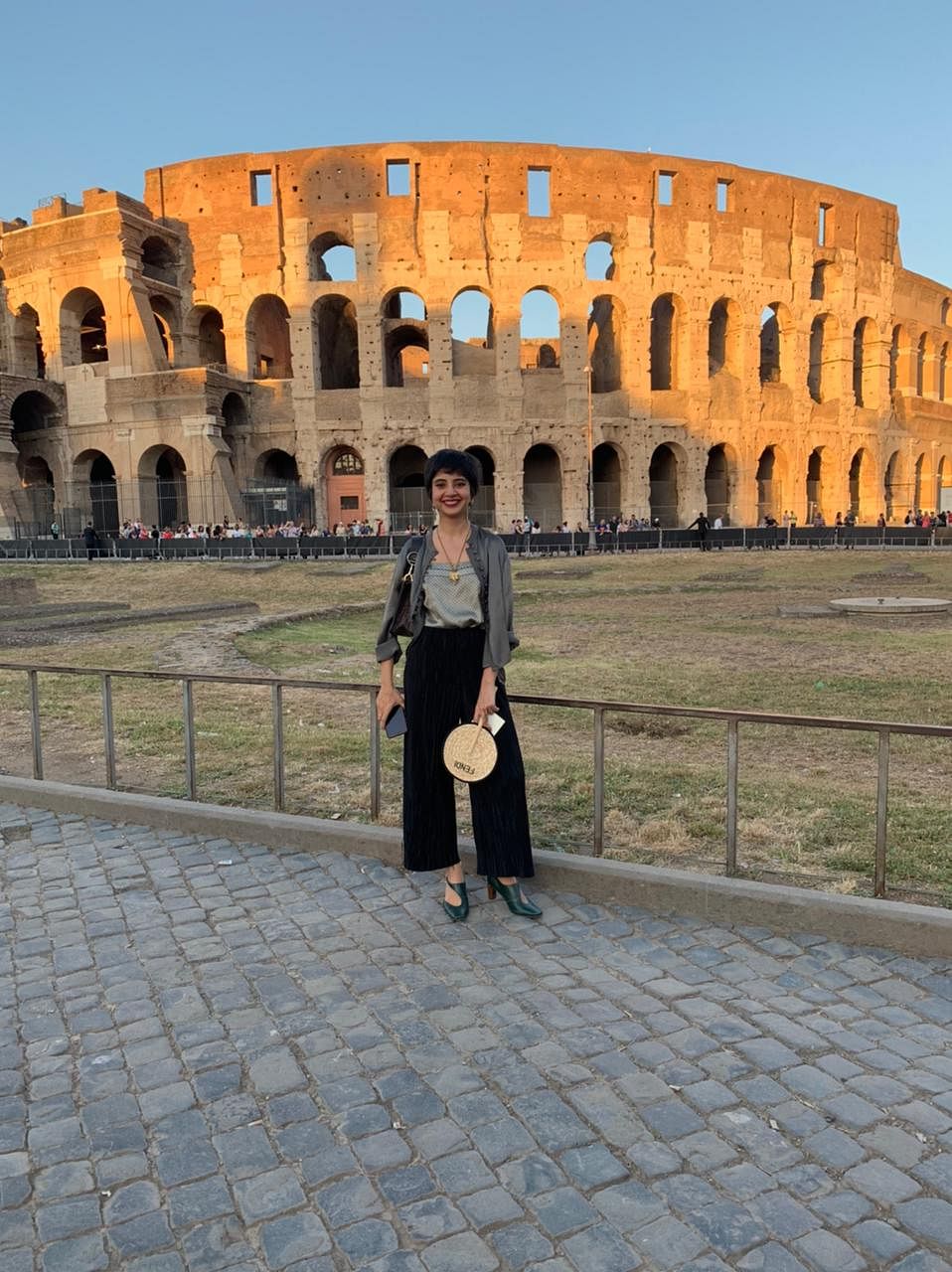 5. Do you think people talk about periods as much as they do and with as much transparency as they should?
I do think people are talking more than they did earlier. It's always nice to hear that people go through a similar experience. This enables us to learn from each other. For example, I recently started using period underwear instead of pads and I can't stop telling my friends how easy it's made menstruation for me.
Personal story, I am also very fortunate to have always worked around strong female teams as part of my career in fashion journalism. I feel very comfortable asking my boss for time off because there is a level of understanding there.
Having said that, I think we need to talk a lot more. Especially with the men around us because if we shy away, who can blame them for not knowing our discomfort?
6. What advice would you give young girls who hope to be a fashion journalist like you someday?
I encourage young girls to speak up. There is a lot of disparity when it comes to period experiences. My personal story is that my grandma never had cramps so she never understood my complaints. But talking about it helps to normalize this disparity and to share experiences with one another.
As Butool rightly points out, we need to begin the normalizing process by having more conversations with each other. Be transparent and listen to your body. Take time off and choose sweatpants over skirts if you need to! Periods are a normal process and don't have to be hidden away, so aim to be InSync with your mind and body.