In our series, 'Periods and I', we talk with women who are leaving a mark in everything they do, and to discuss how they manage and embrace their periods as a part of their lives. What do they do? Is there a special routine? Or is it just like every other day?
Let's find out!
We had an exciting conversation with Shaan S Khanna, who is an entrepreneur that loves helping other people out. She shared some of her tips and tricks to effectively manage periods and we picked out the best ones for you!
1. Tell us a little bit about yourself and what you do.
I'm Shaan and I run two entrepreneurial platforms – Spicy Sangria, which is a venture with my mum, and Networking Now India, which is a community of entrepreneurs. Both my ventures are entrepreneurial platforms. I started the latter to help people get ahead in their careers with the help of a community that helps its members grow. I started this about 6 years ago with a Facebook group. Today, the community runs on subscriptions and hosts two events a month.
2. How important is it for you to have a community and build it from the ground up? Did you think it would propel into the huge thing that it is today?
I'm actually a very social person. I love having people around me and I love organising events for and with my friends. I understand the impact that a community that grows together has. I'm very fortunate that it has grown to this level and it makes me so happy to know that it's helped so many people. So many people are willing to help another, even if it's an absolute stranger!
3. It's very heartwarming to know that there are people like you who want to help others out! Moving along to your period – is there anything you do to prepare beforehand?
I prep by taking a pill one day prior because I can now predict my period approaching. A few months back, I was surgically treated for fibroids, which is why I take a pill. I also keep my meetings light and my days short. I prefer wearing comfortable, homey clothes and staying home during my period. I still like to keep busy and do things but I take it slow.
4. How would you describe the availability of sanitary facilities around you?
I do feel like access to menstrual products is tough. In terms of accessibility, yes, every general store has pads. What they don't have is knowledge. Currently, stores have tampons, pads, medicines but with awareness and knowledge, the journey is yet to begin. Of course, it has started on social media like Instagram but not so much in the public space.
5. Do you think people talk about periods currently as much as they should? Is there enough transparency? Is there room for more?
From where we were 2-3 years ago, we are in a better place. I think we should do more events and have more platforms like yours that sell the product and disseminate information on the platform. That's the easiest thing for me. Even if it's something negative, turn your camera on and talk about it because you never know who it will help. For example, miscarriages, breastfeeding – these are things our mothers would ask us not to talk about. But with the number of people who go through it and with the power of social media, you can build a small community. My belief is to share and even if one person has benefited from it, you've done the right thing.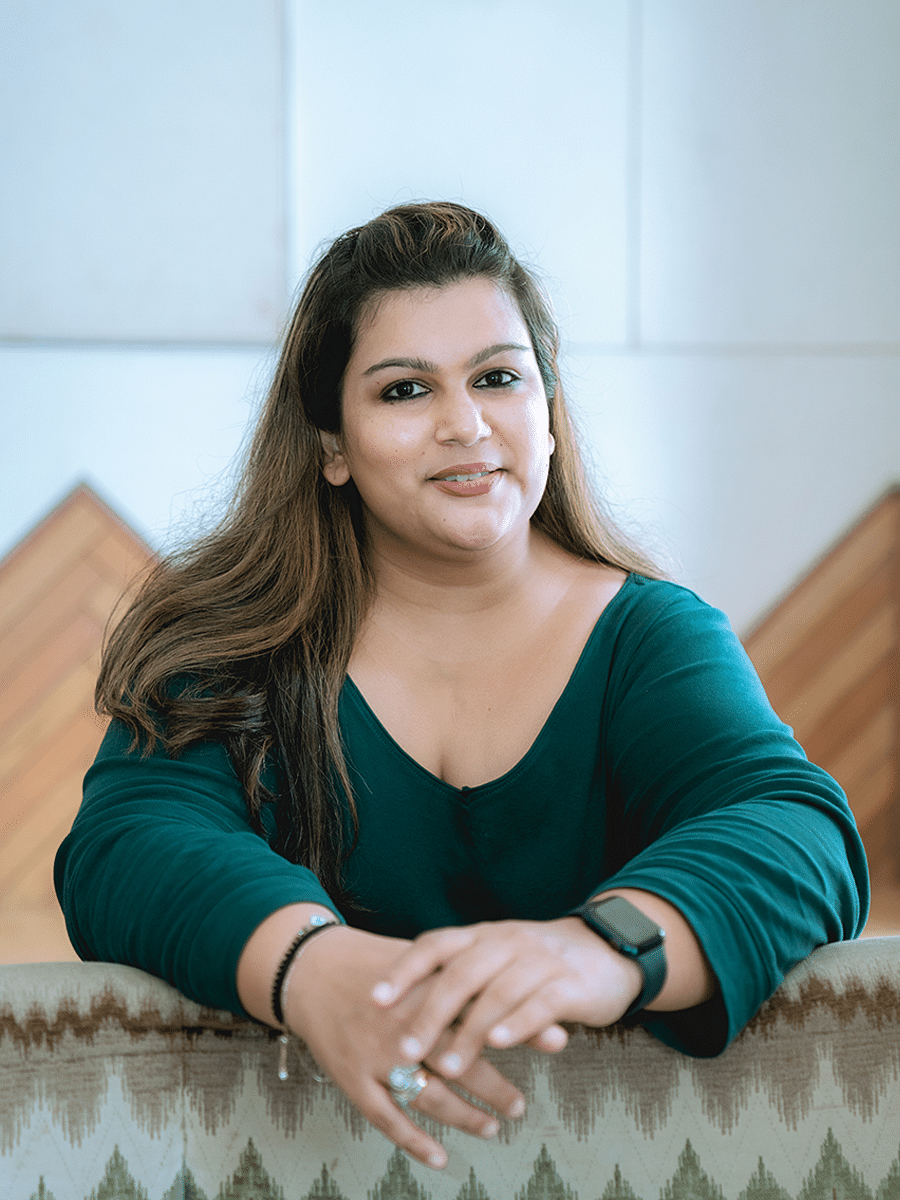 6. Going back to your period, is PMS something you struggle with? Do you ever take a break?
I get mild pain now compared to before when I had fibroids. I have moved on to natural remedies. I also use Nua's Cramp Comfort which is so useful to have. As for taking breaks, of course I do! I cancel meetings left, right and centre. I'm very open about it and let them know that this is not the best version of me – I'm in pain, I'm in a bad mood, so what's the point?
7. Is there any advice you'd like to give young women who aspire to be like you or about your menstrual journey so far?
One is that everybody's journeys are different. Read up, do your research and always know that there's always someone out there who knows what you're going through. Go seek information, talk to people, get multiple opinions. Don't assume you're overthinking because it could result in a much worse situation later. As for my career, just keep going forward. Something that kept me going is my ambition to help people, which is something I love. Do what you love, as cliche as that sounds, and always wake up with a smile.
---
As Shaan very rightly puts it, always know there is someone out there who knows what you're going through. Don't be afraid to speak up and always put your health first. If you know your period is coming, take prior action and be InSync with your mind and body.