When it comes to menstrual cycles, there are some rules which are important to maintain our hygiene – such as washing ourselves, making sure we wear clean clothes, and so on. But there are also those that can be easily categorized as myths.
One such myth includes restricting women from having or even coming near certain foods. But, why are we told not to do so? Does it disturb the menstrual flow or worsen period cramps?
The only way to find out is by debunking this myth!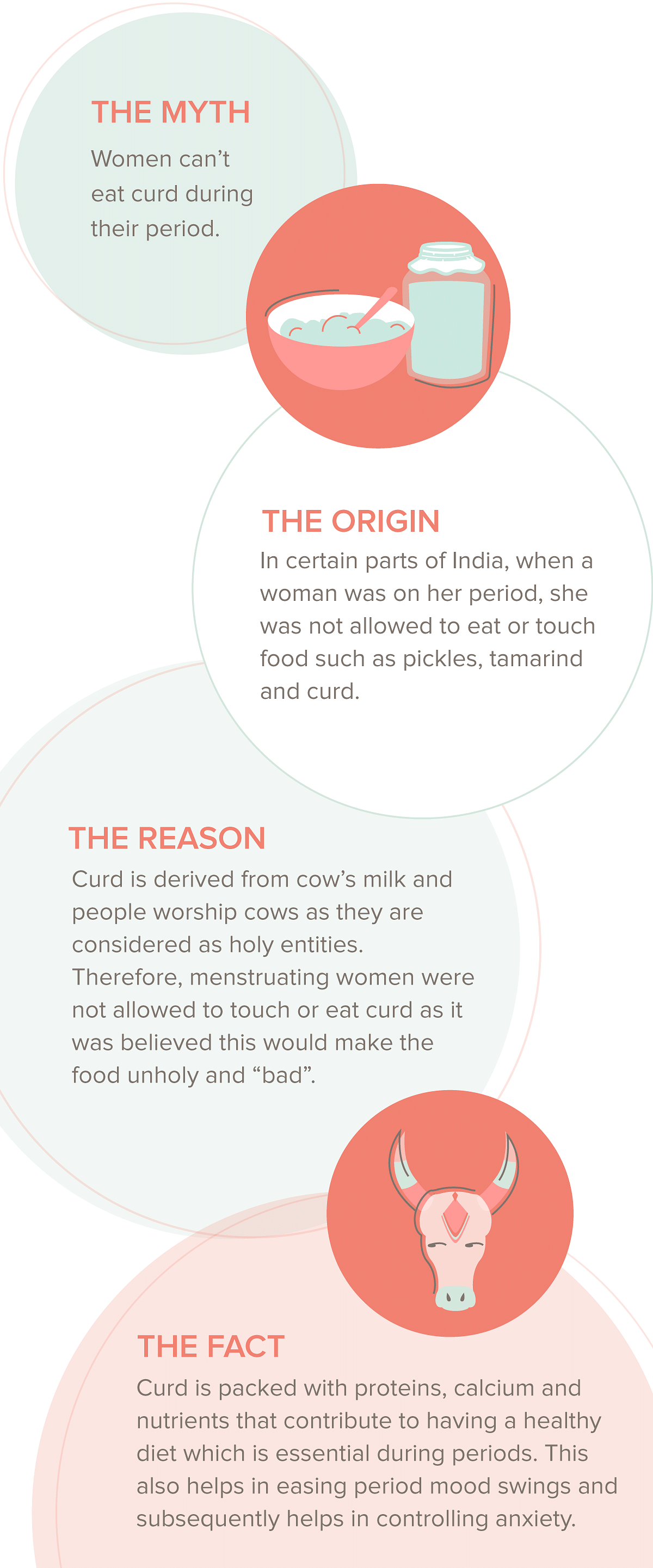 We already go through a lot during our periods, from period cramps to roller coaster mood swings. So it is important to eat healthy! Ease your PMS symptoms with a delicious glass of cold lassi,  buttermilk,  a smoothie or with a bowl of curd* itself! Find a few Nua products to manage PMS here.
*Note: Dairy is essential for a well-balanced diet. However, it affects people in different ways. Nutritionist Puuja Kukreja shares her expert knowledge on how dairy affects our body and hormones.
---
Through 'Debunking Myths', we acknowledge period myths and expose them with verified facts. Let's debunk more period myths here.